Bebe Cool has now come out to strongly dismiss this claim as untrue.
"If I am to sue, I would charge Saleh for not paying me for the 3 months I spent in Gulu. We were there for education and I benefited, that's the wealth I got," he states.
Meeting Salim Saleh

In August last year, stakeholders in the entertainment and arts industry met General Salim Saleh in an effort to find a lifeline for the artists amidst the poverty induced by Covid-19, which left musicians out of work due to the lockdown that lasted for about two years.
Musicians including Bebe Cool, Jose Chameleone, Weasel, Pallaso, Feffe Bussi, Cindy, Ragga Dee, Phina Mugerwa, Kabako, Ronald Mayinja, Catherine Kusasira, Ziza Bafana, as well as comedians and promoters travelled to Gulu where President Museveni's younger brother Saleh was based. Saleh also heads Operation Wealth Creation.
Immediately, Bebe Cool and other top artists came under sharp criticism for asking Saleh for Shs 9.4bn to be shared amongst themselves to the exclusion of other artists.
At the time, Bebe Cool justified their meeting Saleh.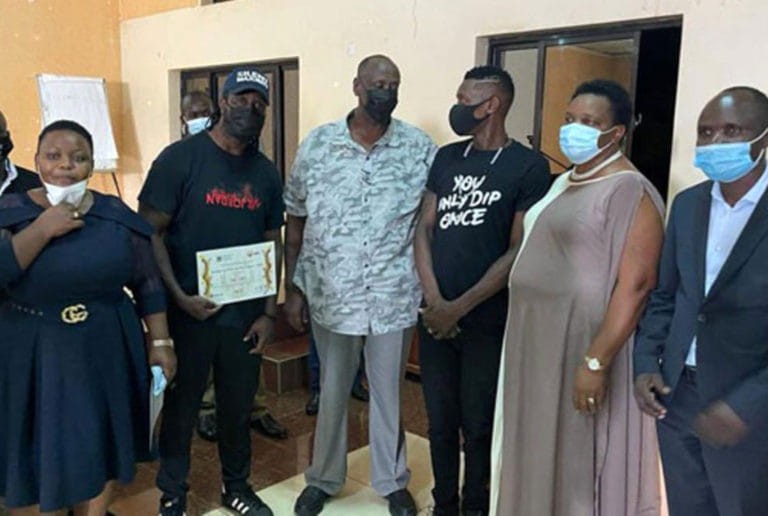 "OWC was put in place to rejuvenate the economic situation of Ugandans and it is only within the rights of artistes to also go do the same and try to work out the challenges we are facing in these times of Covid-19. Many people are coming out and making this whole thing political and that we are just going there for cash hand-outs, but whatever will come out of Gulu one day, the nation will witness the biggest change ever in the entertainment industry. That I can [stake] my hand and it is soon coming," Bebe Cool said.
Bebe Cool is now saying he never received a coin from Gen. Saleh.