President Cyril Ramaphosa's legal counsel, Advocate Ngwako Maenetje SC, was on fire before the Johannesburg High Court in a case between the incumbent, and former President Jacob Zuma's attempt for private prosecution. 
Photo: Twitter
The case, which is being heard by the entire bench, concerns Zuma's intention to accuse President Ramaphosa of being an accessory following the alleged NPA leak of his medical records. 
Although Zuma received his first setback in January when the court granted Ramaphosa an urgent interdict against the private prosecution, it appears he doesn't seem to be giving up on the 'top man' despite this setback.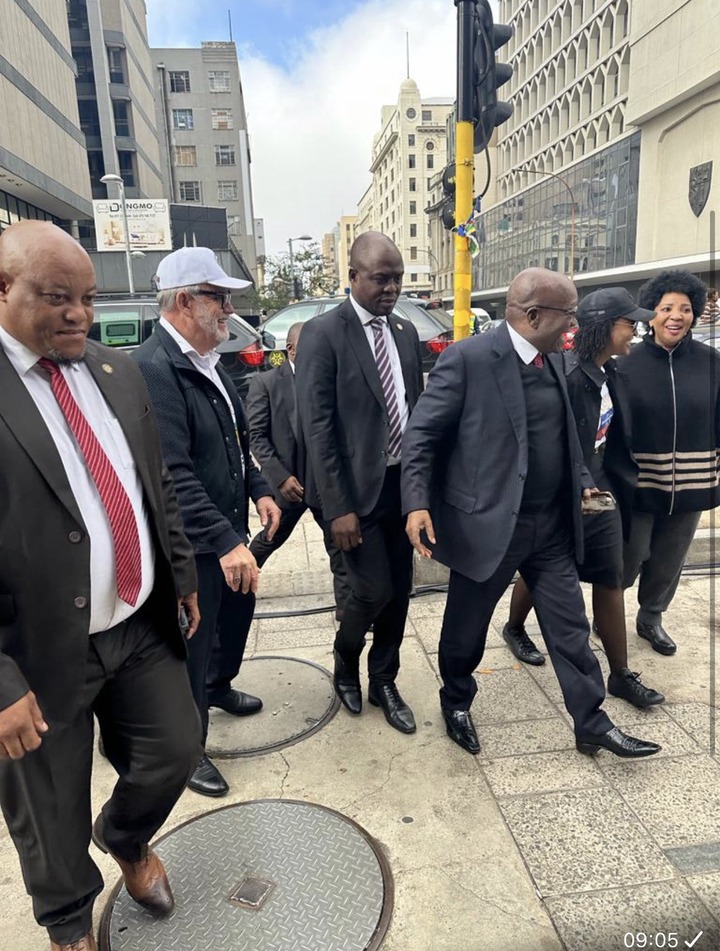 Photo: Twitter — Zuma arriving to court.
Meanwhile, Ramaphosa's legal counsel, the exceptionally talented Maenetje once again took the prosecution apart through his own arguments this morning.
The senior advocate argued that Ramaphosa is being subjected to the prosecution for the ANC step aside rule to be invoked; the controversial rule stipulates that everyone who is charged with a criminal offence to step aside from their posts.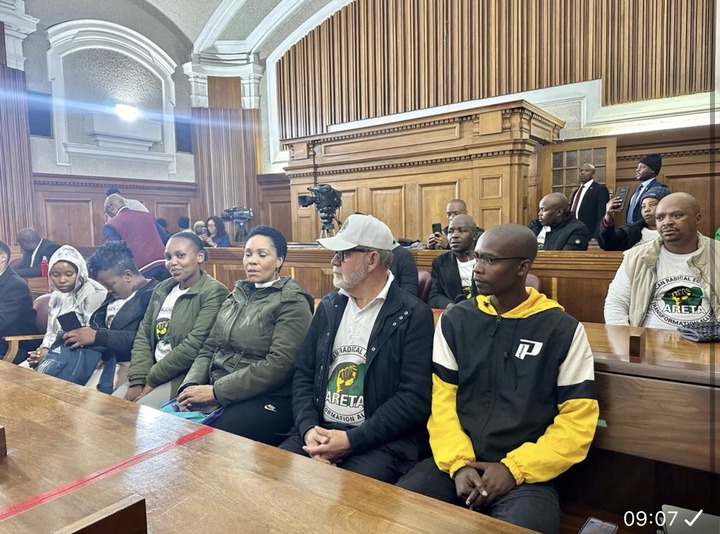 Photo: Twitter — Zuma's RET supporters
"The pleaded case in the nature of the challenge of private prosecution, is firstly that it does not comply with the provisions of section 7 (9) of the criminal procedure act, because there was not underlying nolle prosequi certificate that justifies the issuing of the certificate by the registrar," Maenetje argued.
He went further to indicate that the charge is nothing but a waste of time.
"The private prosecution is for an ulterior purpose, it constitutes an abuse of court processes. Zuma lacks a substantial interest in the prosecution, because the charge is frivolous and vexatious," he added.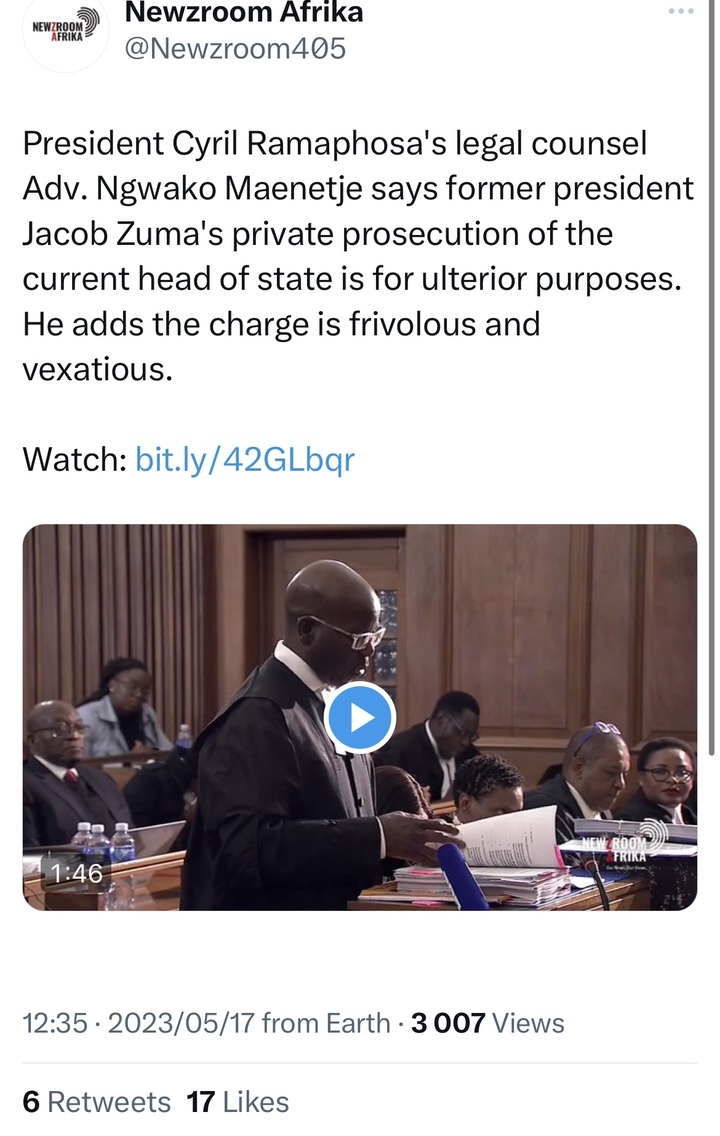 Screenshot: Twitter
If we are being completely honest, it may be said that Zuma's motive was a political witch-hunt against Ramaphosa.
He could have chosen any number of matters, such as Phala Phala, to try to bring charges against Ramaphosa, but the "accessory to the fact" argument does not hold much water.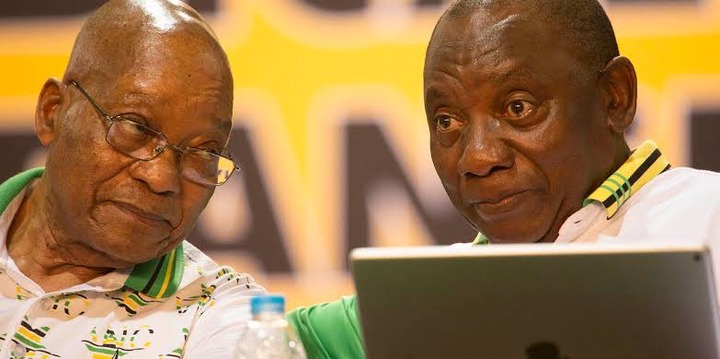 Photo: TimesLIVE
One wonders how Mpofu SC would be able to persuade the courts to provide Zuma the opportunity to ultimately bring the incumbent to justice.
It's unfortunate that two leaders who worked for five years in government, have ended up fighting in the courts over meaningless things.
It's equally a terrible shame that they continue to fight rather than working together to find solutions to the many problems such as load-shedding that are crippling our country.
What do you make of this development?
Leave your comments in the comment section below and don't forget to share with your family and friends.
Kindly like and Follow us for more stories.
Source:
https://twitter.com/newzroom405/status/1658783413988466689?s=46&t=PkMZhAfcC3eOgj3OsYqUmg
Content created and supplied by: OnlineNewzBible (via Opera
News )