Zandile Khumalo Gets Emotional Recalling Their Journey To Hospital
[WATCH]
https://twitter.com/i/broadcasts/1MnxnpvwZzjGO?t=ouv_a4EPTHOmPlfGj-iP4w&s=09
Zandi Khumalo: Kelly asked me to accompany her to the room where Senzo's body was. When we got there, she spoke to him; I can't recall exactly what she said. She then kissed him on the forehead and removed his earrings and the watch on his wrist. #SenzoMeyiwatrial pic.twitter.com/alZPAQCs6w

— Newzroom Afrika (@Newzroom405) May 19, 2023
Zandile Khumalo continues with her testimony. Kelly Khumalo's sister, Zandile, has taken the stand for a second day to testify against the men accused of killing football star #SenzoMeyiwa. So far, Zandile has detailed her version of events the night Senzo was killed in 2014. Khumalo told the court yesterday that she ran to the bathroom after hearing a gun shots, she says while she was there she heard two more gun shots. She was in a squating position in the bathroom.
She says the third gun shot sound was different from the other two and followed by silence. She opened the bathroom door slightly  and peeped through. She says she saw Senzo walking from the kitchen to the couch with his arms crossed on his chest.
Khumalo says Senzo kneeled between the couch and the TV stand. Khumalo there was silence and she realised that the intruders were gone. She walked out of the bathroom towards the kitchen and saw that they were indeed gone. 
Khumalo gets emotional recalling their journey to hospital. She says she had her hand an Senzo's chest and kept touching his face begging him to keep his eyes open "Senzo, Senzo vul' amehlo". Court takes a short break.
Zandile Khumalo tells the court that after #SenzoMeyiwa was shot, she went to her mother's friend's home. She asked MaPhiri to call an ambulance or the police. Khumalo says she told MaPhiri that intruders came into the house and shot Senzo.
Zandi Khumalo: Kelly asked me to accompany her to the room where Senzo's body was. When we got there, she spoke to him; I can't recall exactly what she said. She then kissed him on the forehead and removed his earrings and the watch on his wrist.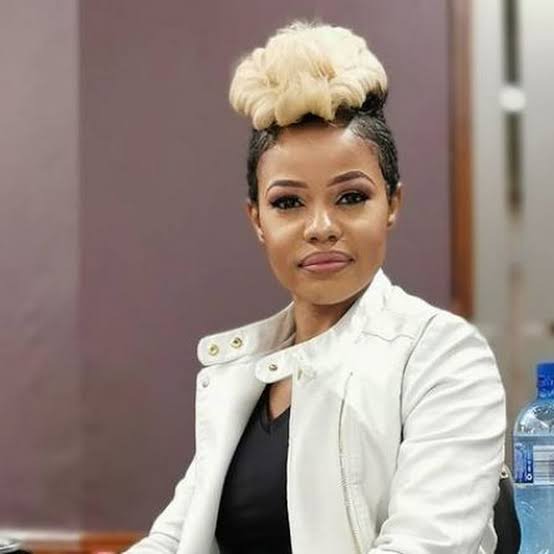 Zandile Khumalo says after being told that Senzo passed away in hospital, Senzo's wife Mandisa came with her friends and went straight to Kelly, assaulted her and pulled out two of her braids. She adds that Mandisa then pointed at Kelly, screaming and saying she had killed Senzo.
Content created and supplied by: Babe2020 (via Opera
News )