Two Unisa council members have reportedly quit after an explosive report was released.
Belinda Mapong­wana, chair of coun­cil's social and eth­ics com­mit­tee, resigned with immediate effect on Fri­day without provid­ing a reason. But a coun­cil mem­ber said it was linked to the coun­cil's fail­ure to call a spe­cial meet­ing on Fri­day.
Yes­ter­day, Sedz­ani Mudau informed the council in a let­ter that she was also resign­ing, and that her decision was triggered by a resolu­tion taken dur­ing a coun­cil meet­ing on Thursday to ask higher edu­ca­tion min­is­ter Blade Nzi­mande to grant an exten­sion of 21 work­ing days to respond to the report.
Nzi­mande had given the coun­cil 14 days to respond.
"I find no altern­at­ive but to resign as it will be impossible to serve against my strong con­vic­tion [that] appro­pri­ate and urgent action is required on the inde­pend­ent assessor's report to restore pub­lic con­fid­ence," Mudau wrote.
"As reflec­ted in the minor­ity view dur­ing the meet­ing of May 18, it will be more appro­pri­ate for coun­cil to focus its efforts on restor­ing pub­lic con­fid­ence in this vital and his­toric insti­tu­tion by urgently act­ing on the gov­ernance fail­ures high­lighted in the report, which are mostly an accur­ate reflec­tion."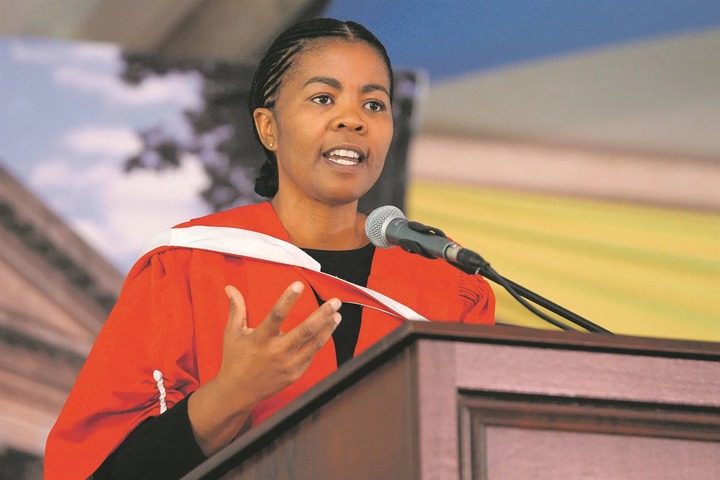 Mudau is the chair of the audit and risk commit­tee and was praised by inde­pend­ent assessor Prof Themba Mosia in the report as per­form­ing well in her role.
Mosia made 26 recom­mend­a­tions to Nzimande, which included pla­cing Unisa under admin­is­tra­tion and reliev­ing the coun­cil and man­age­ment of their duties.
A coun­cil meet­ing, sched­uled for Fri­day, where the sus­pen­sion of vice-chan­cel­lor Puleng Len­ka­B­ula was expec­ted to have been put to a vote, was can­celled.
Source: https://www.news24.com/news24/southafrica/news/two-unisa-council-members-resign-in-wake-of-damning-report-into-university-affairs-20230521
Content created and supplied by: SheSays (via Opera
News )