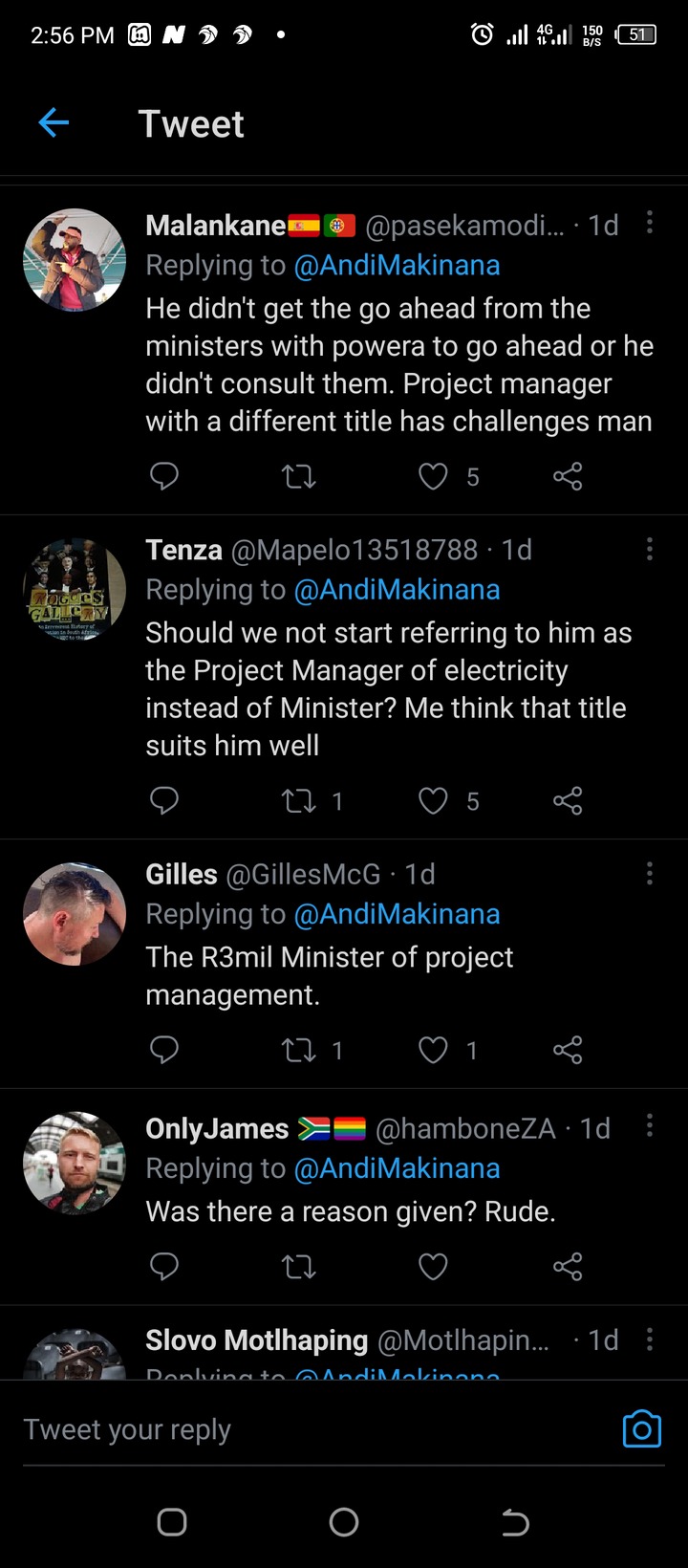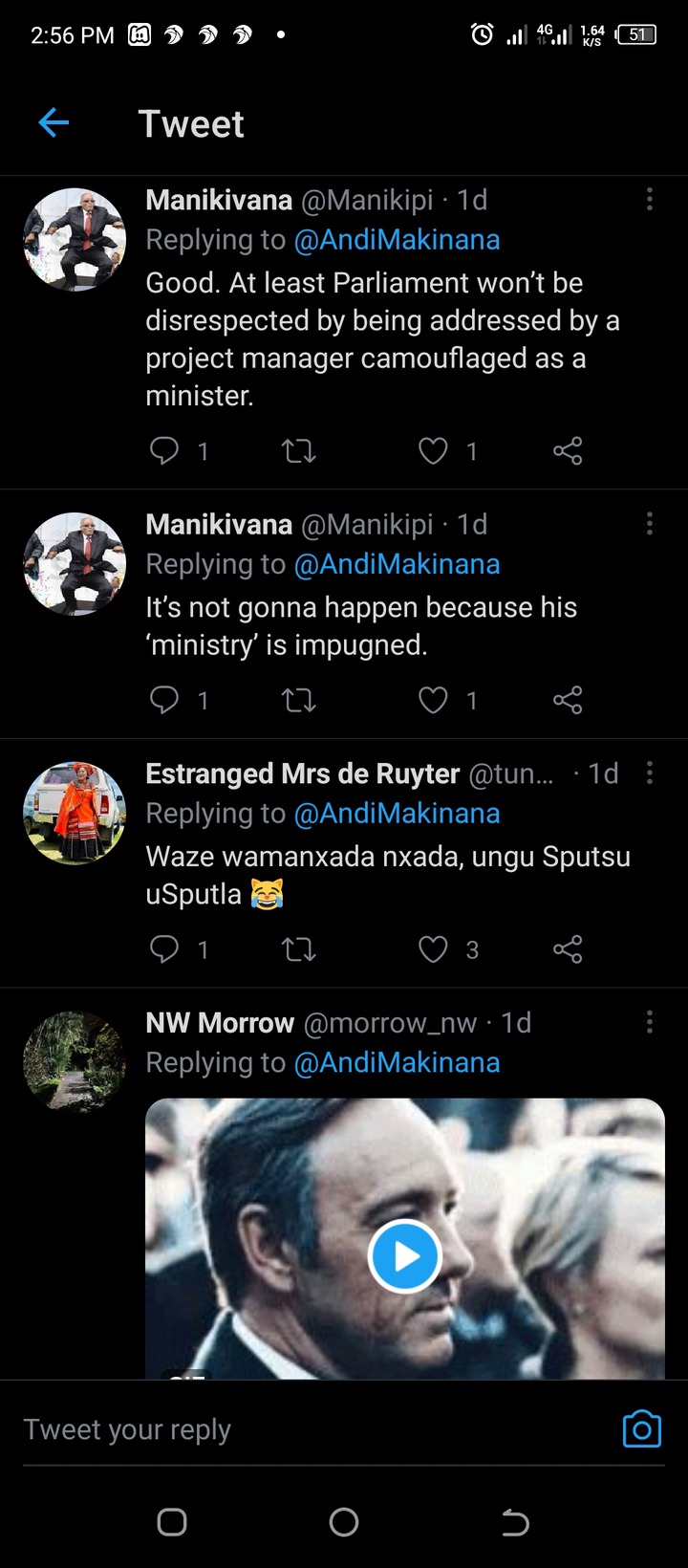 The Minister of Electricity, Kgosientsho Ramokgopa's executive statement to the National Assembly plenary, has been postponed.
The minister was scheduled to address the house tomorrow on the Energy Action Plan and load shedding. Good. At least Parliament won't be disrespected by being addressed by a project manager camouflaged as a minister.
He has since admitted that he is the Project Manager. 
But what is he actually Projecting Managing? What are his KPIs, project milestones,
This whole appointment is so ill-conceived, that's @MYANC for you
Am I getting used to the idea of load shedding being here to stay. It's not going to happen because his 'ministry' is impugned. None existent, why give it such bombastic elevation. They reduced to be addressed by the Project Manager. He didn't get the go ahead from the ministers with powers to go ahead, or he didn't consult them. Project manager with a different title has challenges, to man. Should we not start referring to him as the Project Manager of electricity instead of Minister? Me think that title suits him well. 
Someone said on Twitter that, His bosses Pravin and Gwede must address the house. 
There's no urgency for the parliamentarians they have generators and fuel sponsored by our tax money, while ys SMME's we are being suffocated to die a slow death and attract bad credit due to failure of meeting our financial obligations like paying rent for our stores. Any discussion with a government official should start by asking them if they have a generator at home, who paid for it, and who is paying for the fuel to run the generator. 
Sources:
The Minister of Electricity, Kgosientsho Ramokgopa's executive statement to the National Assembly plenary has been postponed.

The minister was scheduled to address the house tomorrow on the Energy Action Plan and load shedding.

— Scapegoat (@AndiMakinana) May 10, 2023
Content created and supplied by: Oyems (via Opera
News )