Former President Jacob Zuma has raised a complaint with the Johannesburg High Court regarding the limited time provided to his legal team for presenting arguments in his challenge against the private prosecution bid. Zuma contends that this reduced timeframe will unfairly prejudice his case. Dali Mpofu has come under fire for wasting valuable time with his unnecessary explanations and this might come back to haunt Jacob Zuma's case.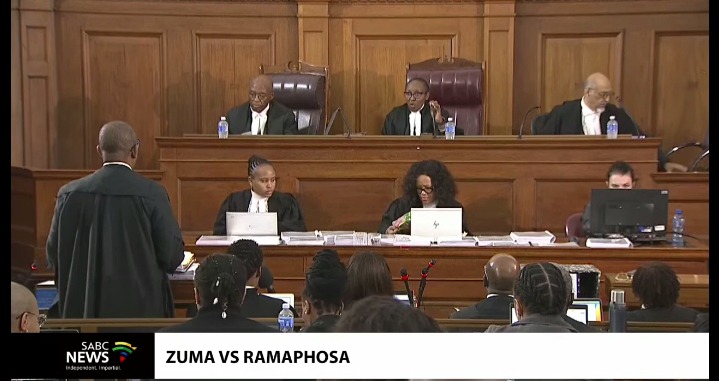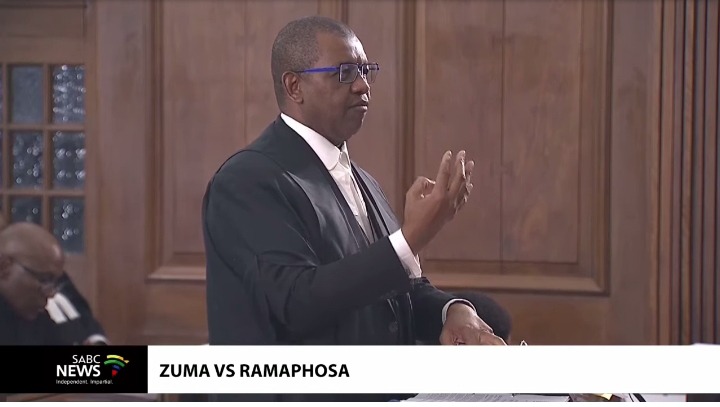 Last year, Zuma initiated these legal proceedings against President Cyril Ramaphosa accusing him of failing to take action against Advocate Billy Downer, who allegedly disclosed Zuma's medical records. In response to Ramaphosa's application for a final interdict against the private prosecution bid, Zuma's legal representative, Advocate Dali Mpofu, was initially granted until 11:00 am to present their case. However, at the court's request to conclude the argument, Mpofu continued speaking until 11:30 am.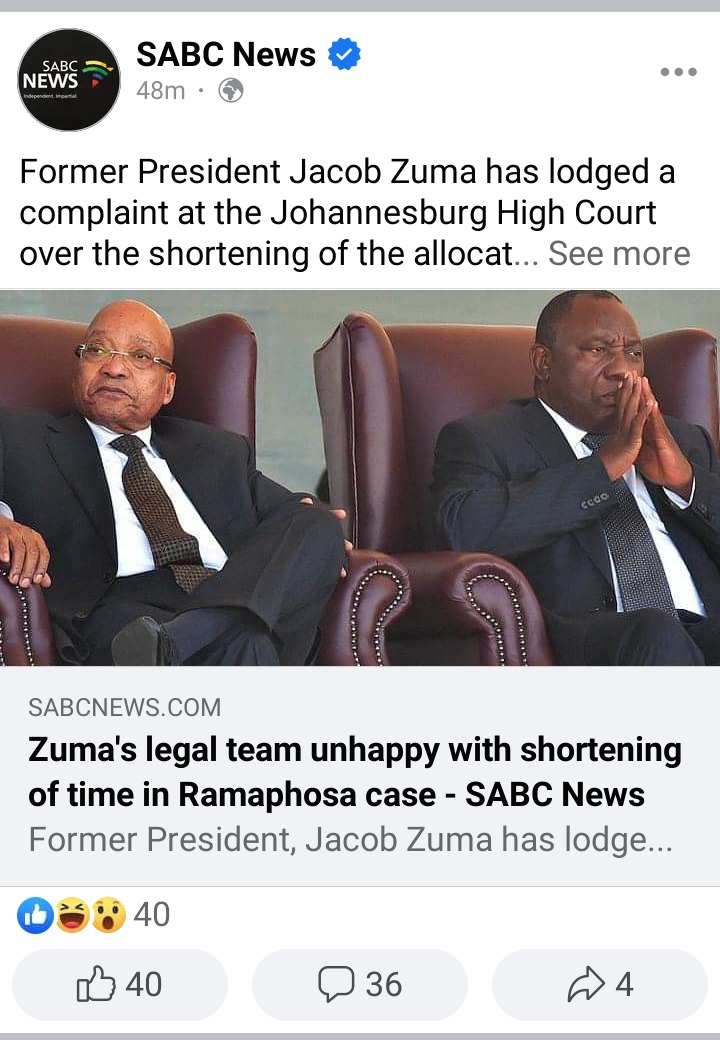 According to reports, Zuma strongly opposes Ramaphosa's application and during the hearing Mpofu brought attention to the issue of the shortened time allocated to him. The advocate expressed concern that this alteration had resulted in a disadvantage for Zuma in presenting his case. The original schedule allowed for two days of proceedings, but Zuma only became aware on the same morning that the timeframe had been reduced to one and a half days. As a result, Zuma traveled to the court and canceled all his other commitments for the day.
It seems like Cyril Ramaphosa is intentionally trying to frustrate all of Jacob Zuma's efforts, knowing fully well that Zuma will never rest until he gets back at Ramaphosa and the entire ANC for sending him (Jacob Zuma) to jail. Meanwhile, some South African users on Facebook think this trial is just another method the ruling party has devices in order to distract South Africans from the real problem. Check out some of their comments;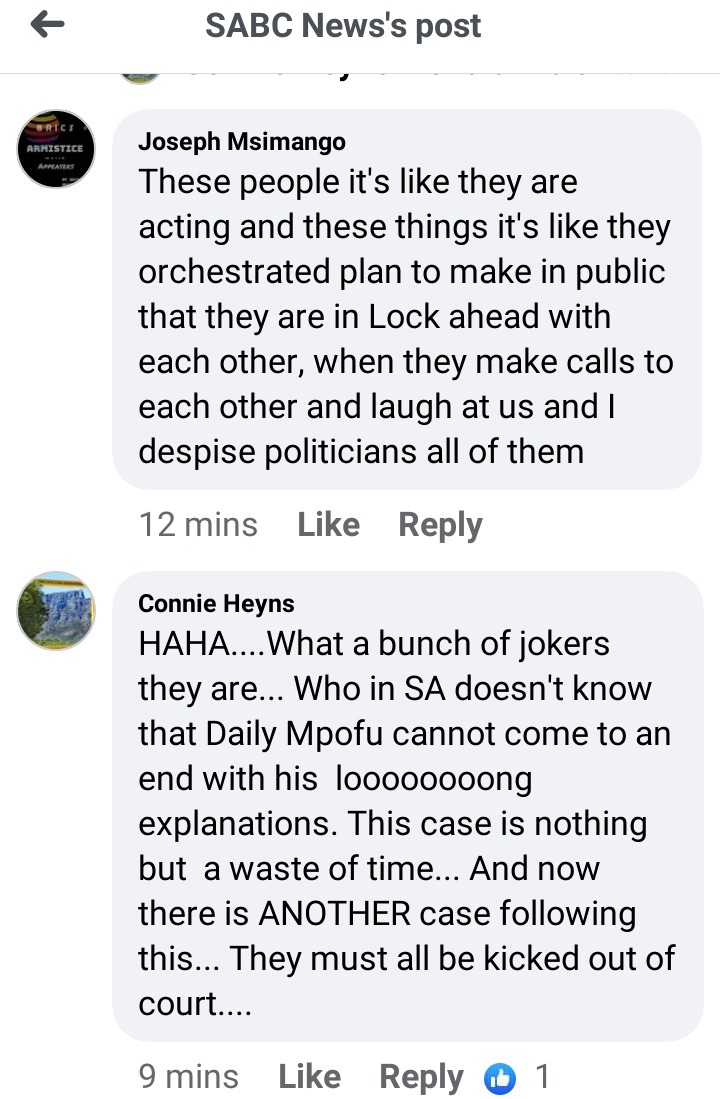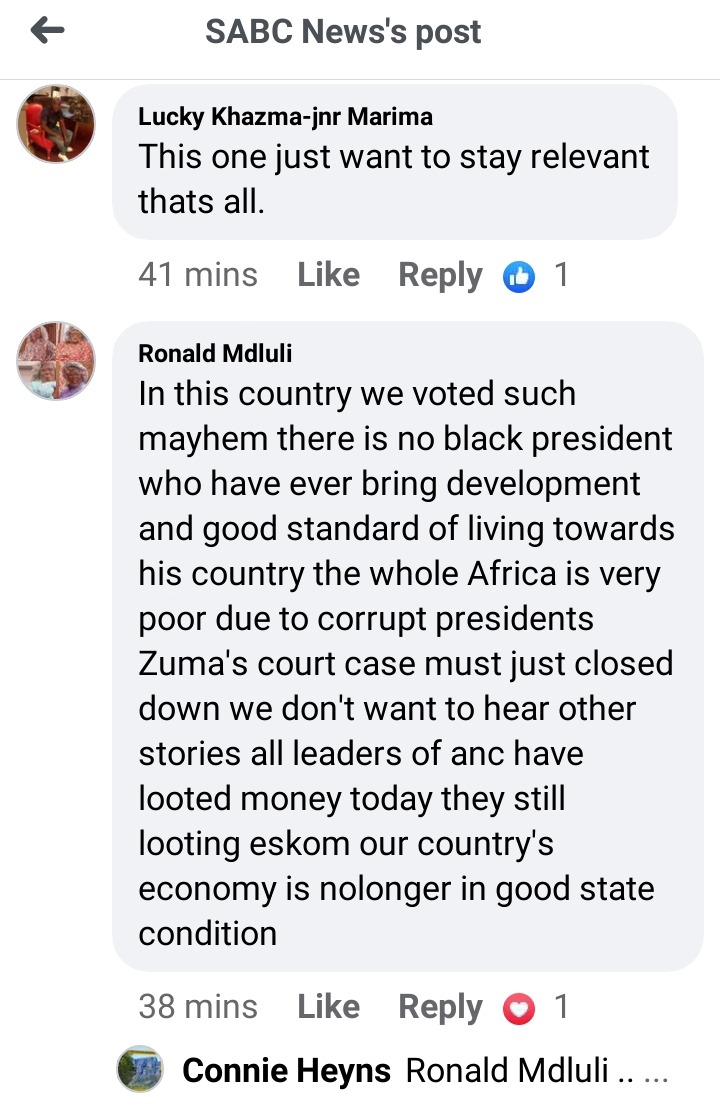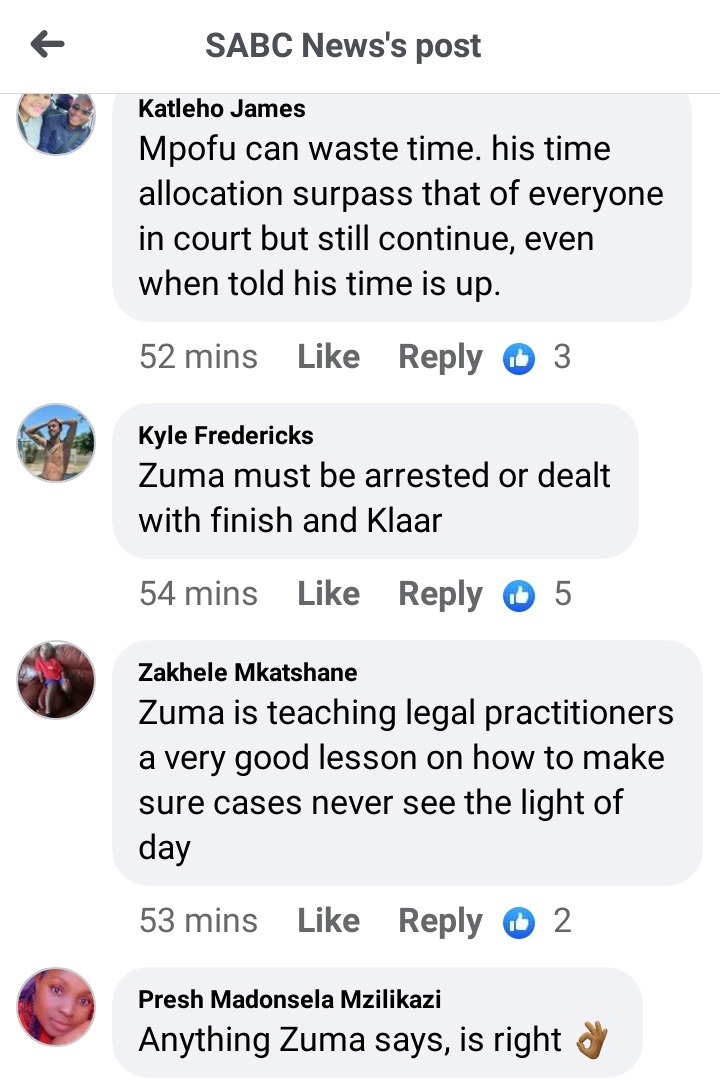 Mzansi, what are your thoughts concerning this incident? Do you think Dali Mpofu is really worth all hype? Tell us what you think about this and don't forget to like, comment and share this article let's get more reactions on this topic. Follow The_Crime_Scene for more updates on this topic.
Source: https://www.facebook.com/122121361542/posts/10161014533871543/?mibextid=rS40aB7S9Ucbxw6v
Content created and supplied by: The_Crime_Scene (via Opera
News )