South African journalist Redi Thlabi, now based in the United States, has come under fire from South Africans for taking the side of the US Ambassador in the recent allegations that South Africa sold weapons to Russia. Thlabi commented on the situation, stating that it was "not unmissable" that South Africa had not shown its usual arrogance in rebutting the US accusations.
In response, South Africans have taken to social media to criticize Thlabi for her stance. One user wrote, "You yourself have not seen any evidence supporting their ambassador's claim yet you believe him." Another user questioned why the US would lecture South Africa on selling weapons, considering that the US sells weapons to Israel which are used on Palestinians.
Many commenters accused Thlabi of being biased in favor of white people and the US. One user wrote, "When white people & US are having trouble news in the public domain. Redi, Karyn, Thuli et al will definitely speak for them..When something happens, it's obvious, their opinion is known even before they say it, because they only care about whites NOT Africans."
The controversy stems from the recent allegations made by US Ambassador to South Africa, Lana Marks, who claimed that South Africa had sold weapons to Russia in violation of United Nations sanctions. In response, the South African government announced an inquiry into the matter. However, Marks' accusations were not immediately refuted by the South African government, which has led to criticism from some South Africans who see this as a sign of weakness.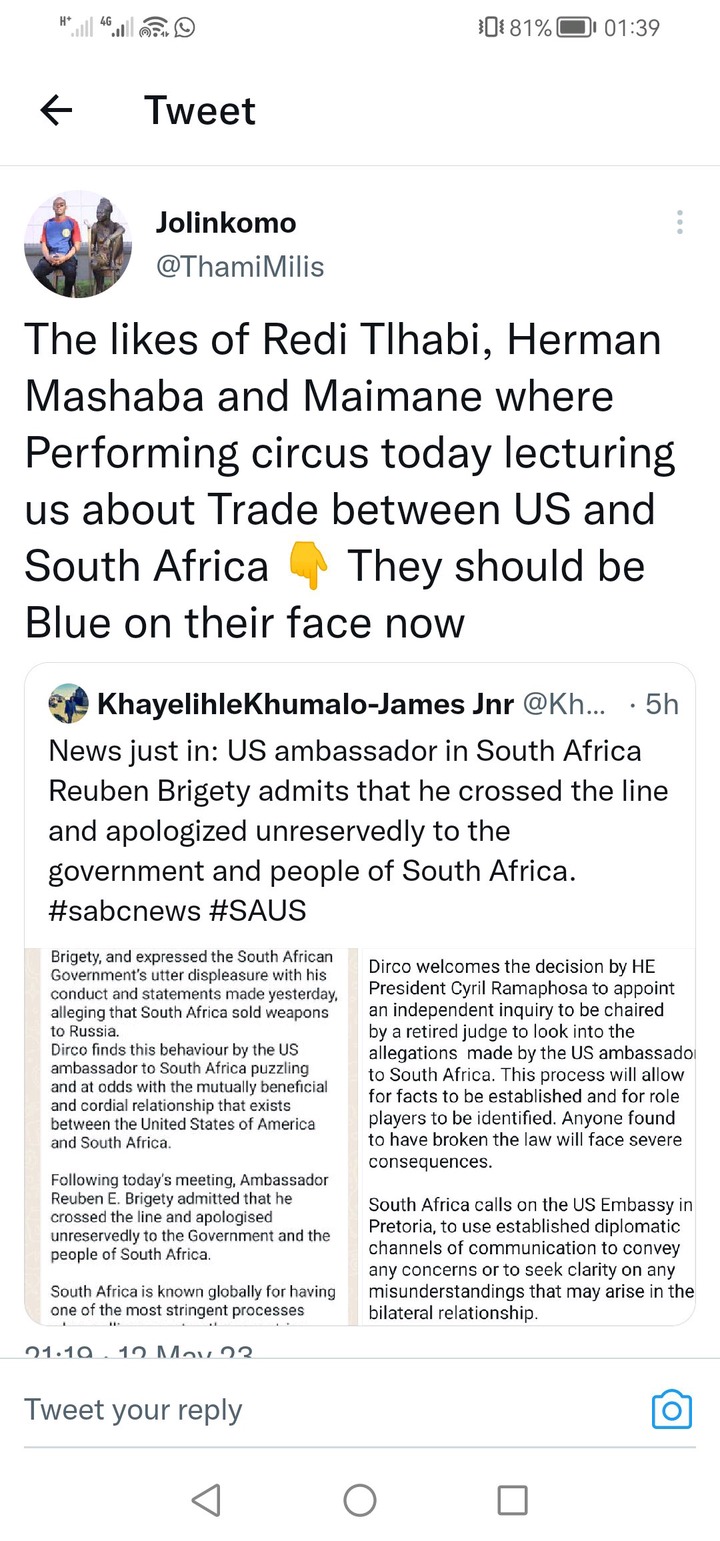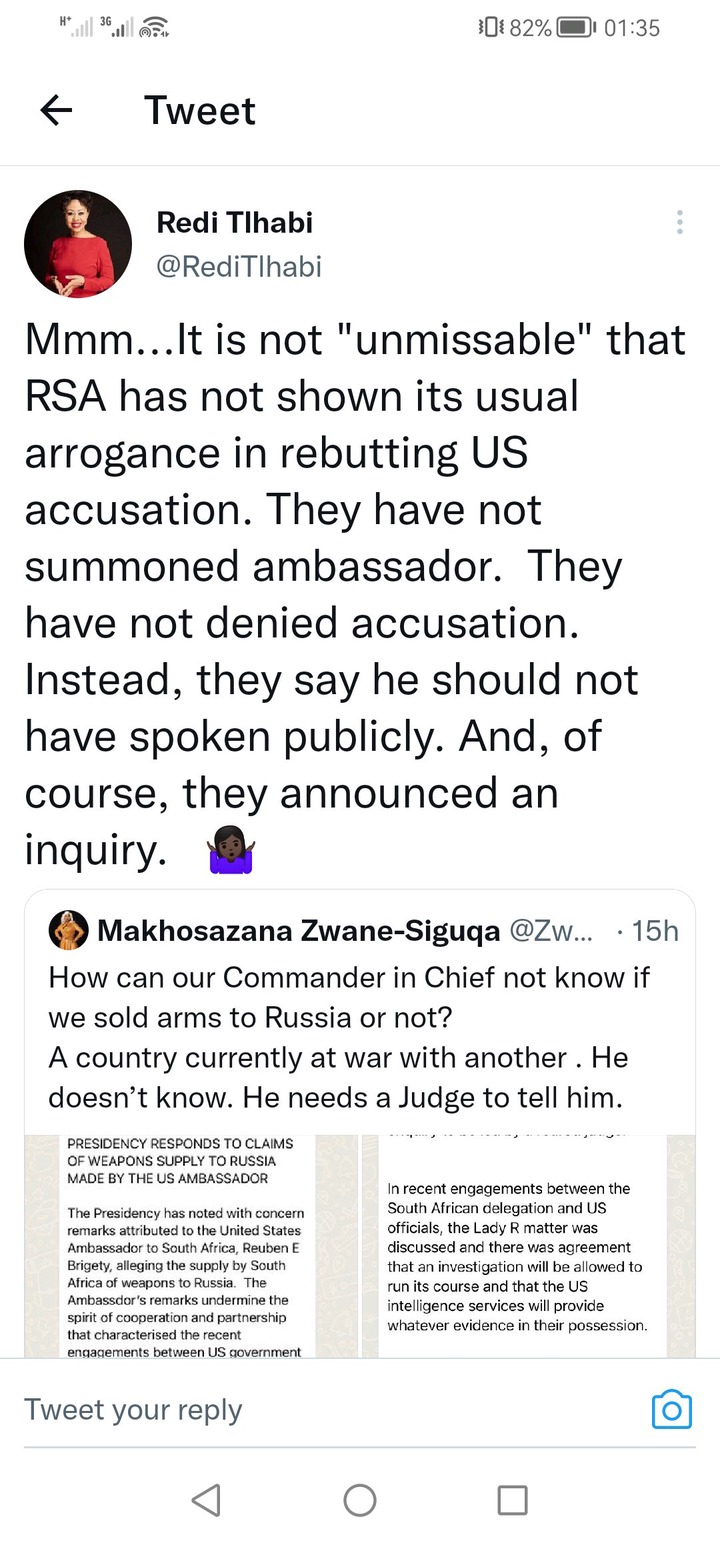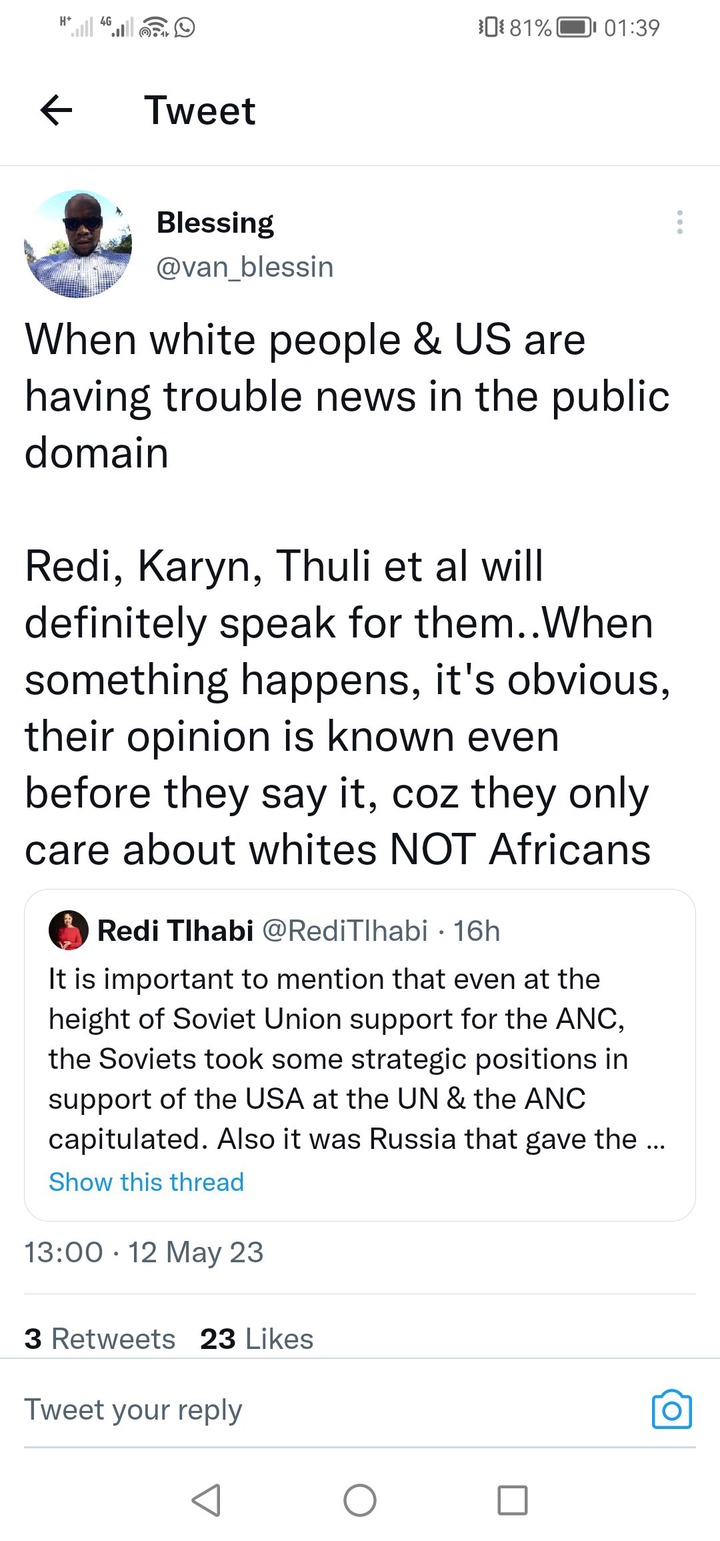 Thlabi's comments have sparked a heated debate on social media about the role of journalists in covering controversial topics and the potential for bias in reporting. While some have defended Thlabi's right to express her opinion, others have accused her of being influenced by her experiences living in the US and of not understanding the realities of life in South Africa.
This incident highlights the importance of impartiality in journalism and the need for journalists to report on issues without bias or influence. While opinions and analysis are an important part of journalism, it is essential that journalists remain objective and impartial in their reporting to maintain the trust of their audiences.
Source:
https://twitter.com/RediTlhabi/status/1656935273278652416?t=__msyF5FjErn4St2vTpznA&s=19
Content created and supplied by: Latest_Updatez (via Opera
News )