"The only hero in South Africa is (Andre) de Ruyter. The rest of us are all fools… only he knows what's best…" These are the words of Public Enterprises Minister Pravin Gordhan as he took aim on De Ruyter. Minister Pravin Gordhan spoke these words as he appeared before Parliament's Standing Committee on Public Accounts today. He is shedding light on the former Eskom CEO, André de Ruyter's allegations of corruption at the embattled utility. De Ruyter shocked South Africa over the weekend by publishing a 237-page "tell-all" book titled "Truth to Power: My Three Years Inside Eskom" detailing an array of measures he tried but failed to implement in stamping out corruption at Eskom.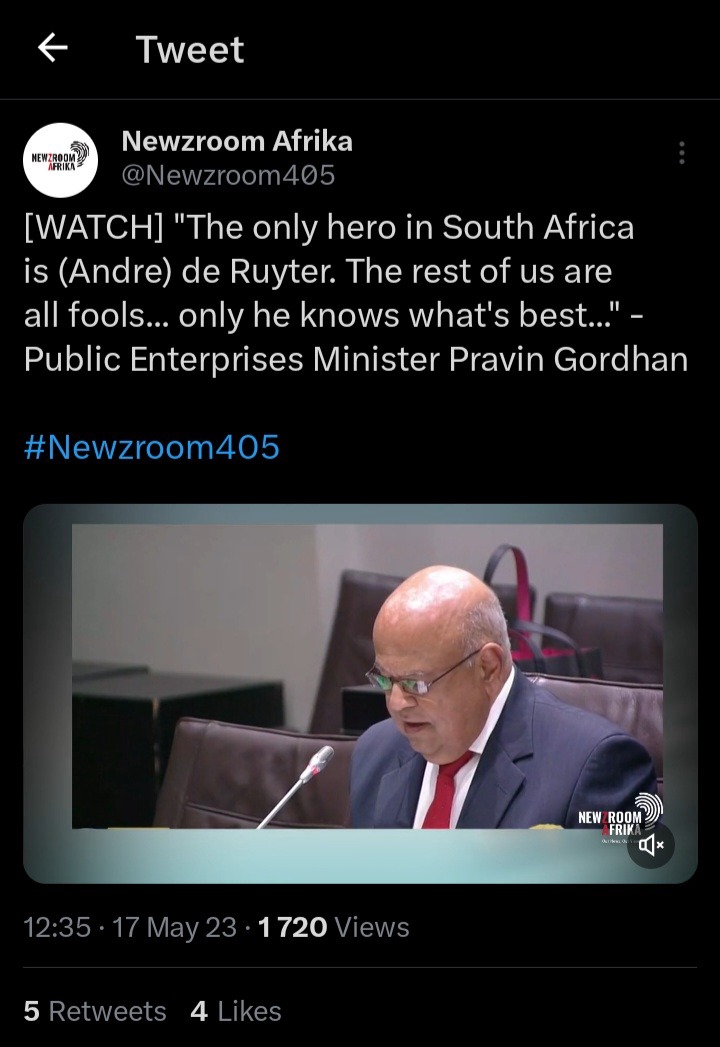 Gordhan has told SCOPA that de Ruyter was operating in his own free will, while also writing a book, not doing his job. And that clause 15 in his contract requires confidentiality. He says the former Eskom CEO is acting clever, while making the other ANC leaders fools.
Pravin Gordhan has thrown André de Ruyter under the proverbial bus, dismissing all the allegations he made about his alleged participation in crippling the struggling power utility.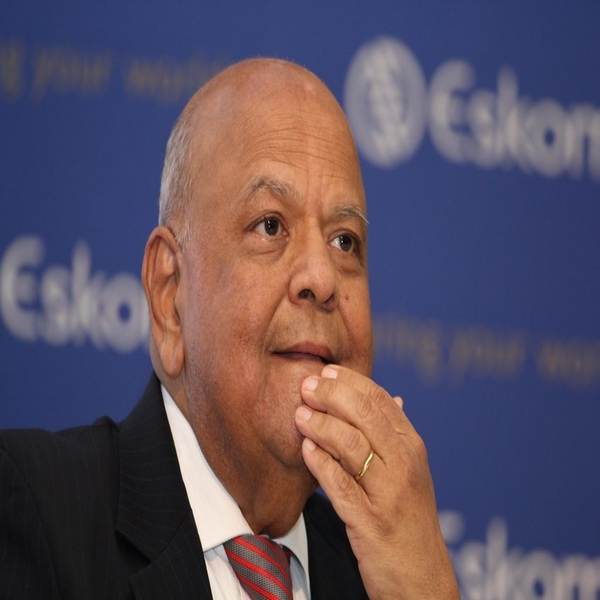 Pravin Gordhan's attempt to discredit and attack Andre de Ruyter over a breach of confidentiality agreement with Eskom is both laughable and concerning. It's worrying that the government and Eskom are avoiding transparency about the operations of a state-owned company.
Source:https://twitter.com/Newzroom405/status/1658783210900455424?t=yXb5AM7B80qAYEx5MYh1OQ&s=19
Content created and supplied by: Mmapula (via Opera
News )