A popular journalist in the Republic of South Africa whom now working in the United States of America is now under fire with the South Africans following her taking US Ambassador side on the allegations of South Africa selling weapons to Russia.
Journalist Redi Thlabi said that, " It is not "unmissable" that RSA has not shown its usual arrogance in rebutting US accusation. They have not summoned ambassador. They have not denied accusation. Instead, they say he should not have spoken publicly. And, of course, they announced an inquiry.  "
South Africans started criticizing her on the social media and she's even now trending.
Comments :
" You yourself have not seen any evidence supporting their ambassador's claim yet you believe him."
" Redi isn't The USA sell Israel weapons those weapons are used on Palestinians. Why The USA want to give us a lecture on selling weapons".
" When white people & US are having trouble news in the public domain. Redi, Karyn, Thuli et al will definitely speak for them..When something happens, it's obvious, their opinion is known even before they say it, because they only care about whites NOT Africans"
Source :
https://twitter.com/RediTlhabi/status/1656935273278652416?t=__msyF5FjErn4St2vTpznA&s=19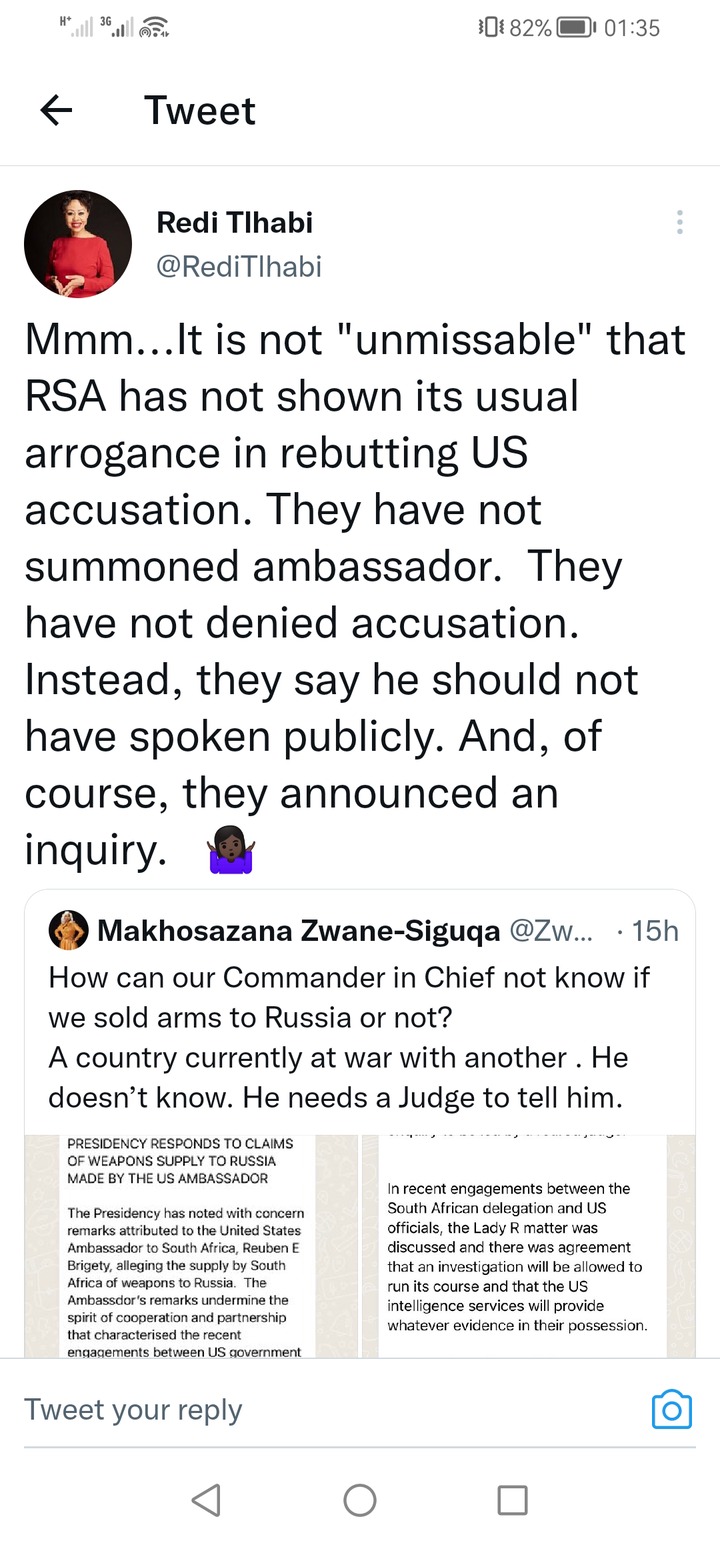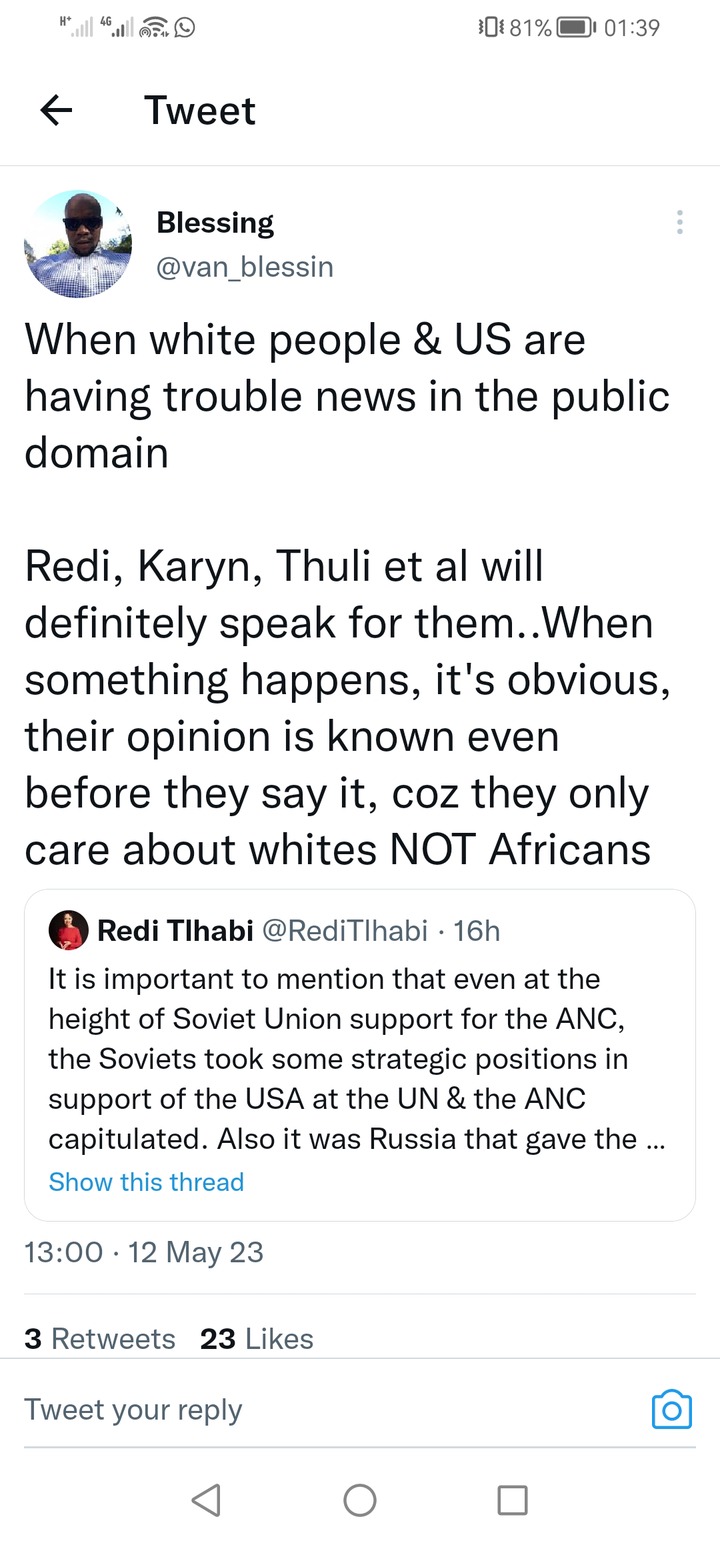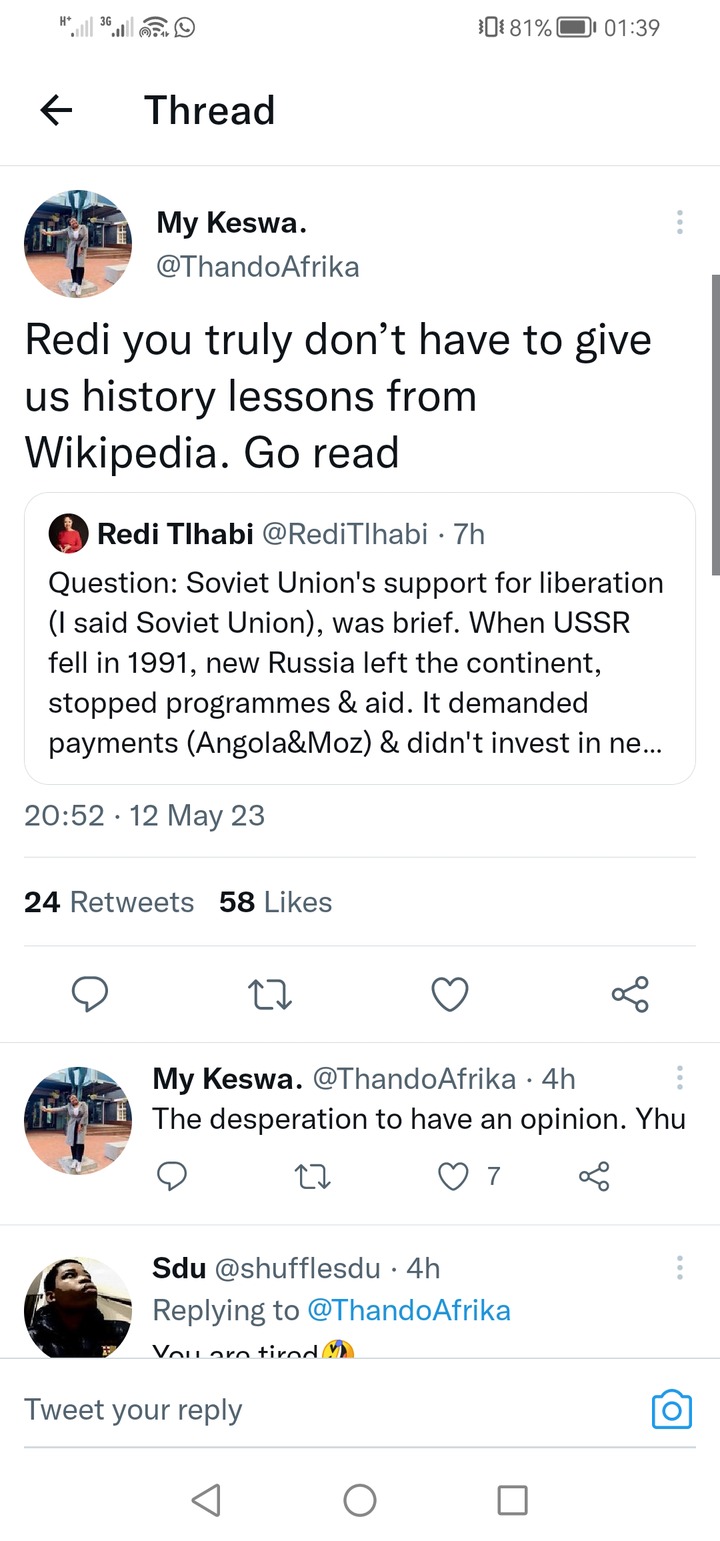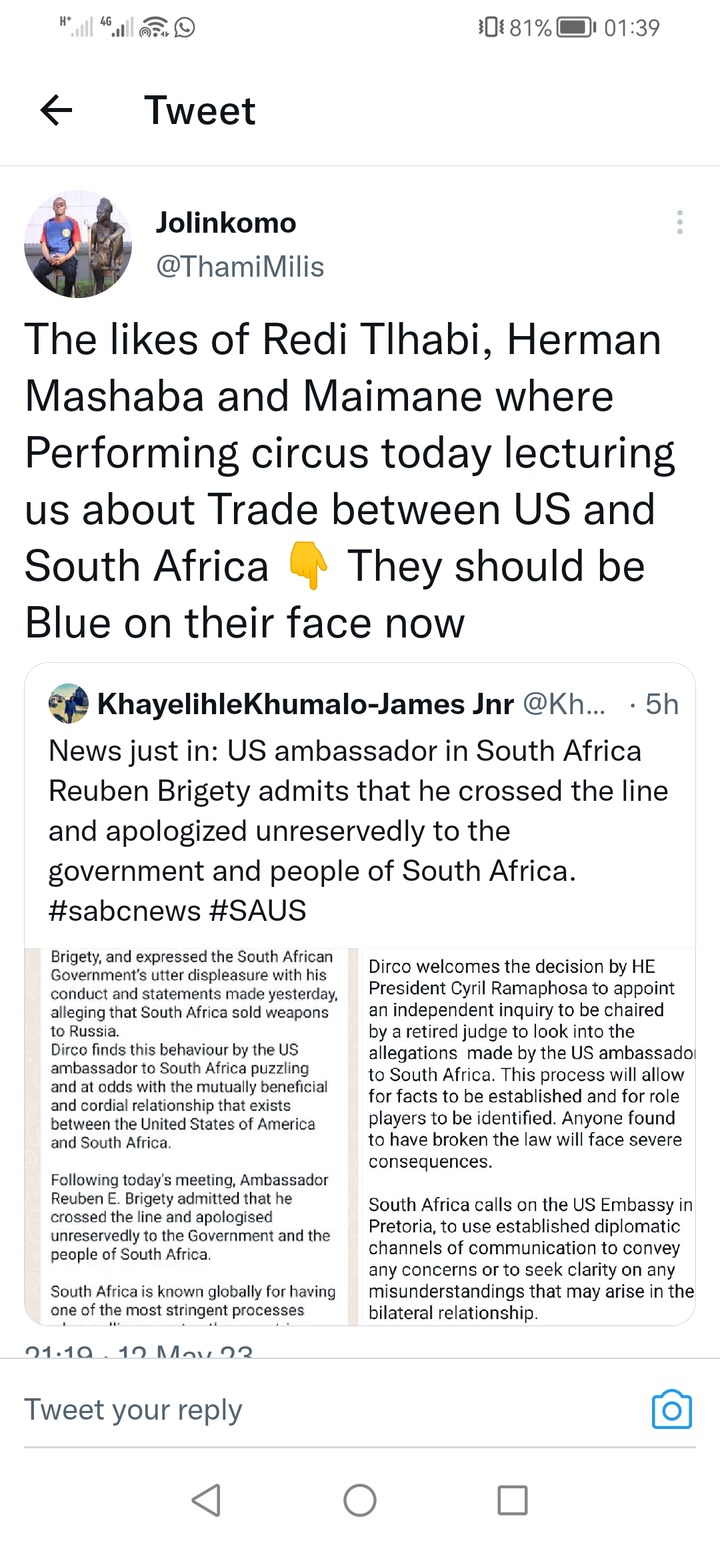 Content created and supplied by: Mukona94 (via Opera
News )