Former Public Protector of South Africa, advocate Thuli Madonsela, got many people talking following her remarks about political parties. According to what Madonsela said, capture is not only limited to the state. She claims that political parties are also prone to being captured. 
"Capture is not restricted to state capture. Political parties can also be captured. It does not come roaring like a lion or screaming like a siren. It happens imperceptibly, the possibility being that even the captured don't realize they are being captured until it's too late. Be Careful." She said. 
In South Africa, there were allegations that the state was captured, especially towards the end of Jacob Zuma's term as president of the republic. A commission of inquiry led by Raymond Zondo was formed to investigate the matter. President Cyril Ramaphosa is also accused of being captured by White Monopoly Capital by some opposition parties, especially the EFF.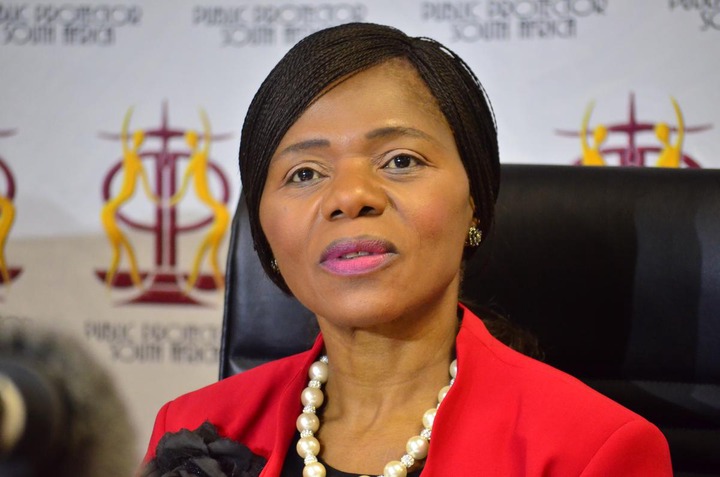 Now that Madonsela is bringing up the issue of political parties being captured, the confusion that comes with it is whether we have a political party which is not captured. The reality is that in our country, political parties are getting funds from different entities, and they must somehow be serving a purpose they are interested in. 
Unfortunately, the former Public Protector has not advised on how a political party can be captured. But one possible way would be through funding, as political organizations need financial assistance for survival.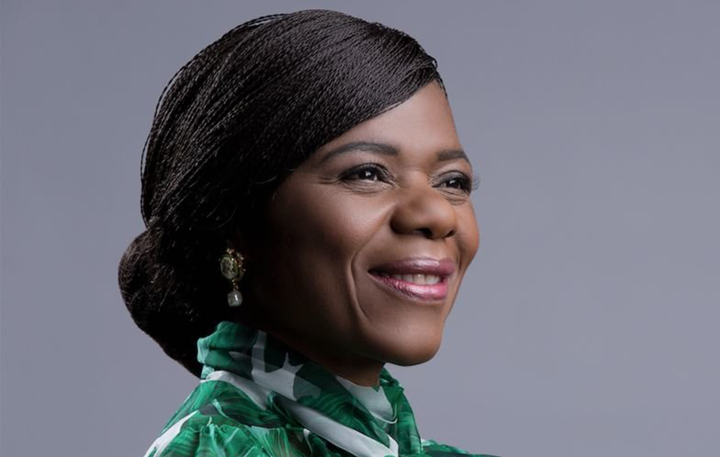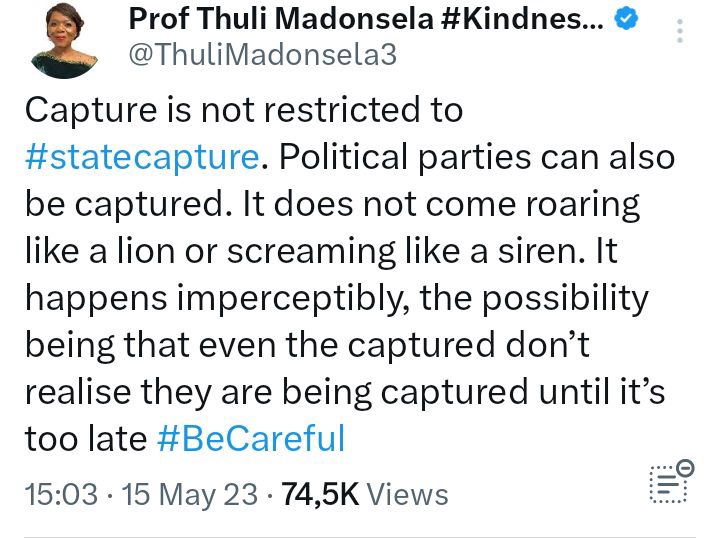 Capture is not restricted to #statecapture. Political parties can also be captured. It does not come roaring like a lion or screaming like a siren. It happens imperceptibly, the possibility being that even the captured don't realise they are being captured until it's too late…

— Prof Thuli Madonsela #KindnessBuilds (@ThuliMadonsela3) May 15, 2023
Content created and supplied by: Eloquence (via Opera
News )