There has been a feud between Artist Makhadzi and a record label company she had been working under, where she said that she does not want to work with them anymore because they do not pay her.
They have since provided her with proof of payment transactions that were dating back to September 2021.
Open Mic Productions have claimed that they paid Makhadzi R8 million over the last 3 years to this artist and they have also slapped her with a legal document that orders her to apologize for this defamation before the 12th of May.
South Africans believe that this woman should get a proper legal team to represent her in all these matters because there's no way that she can say something which is not true, especially that defames a record label company.
Some have also raised the fact that this lady has been lying, especially because she has been buying herself cars and houses which shows that she had money.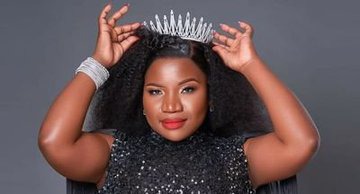 Source: https://twitter.com/mdnnewss/status/1656539822264074241?s=46&t=m9NGgKZFI1SsJKghnquY2g
Content created and supplied by: ThePublicChoice (via Opera
News )