Title: Malema Dismisses Allegations of Arms Supply to Russia, Urges South Africa to Resist US Pressure
Date: May 17, 2023
In a recent development, the leader of the Economic Freedom Fighters (EFF) party, Julius Malema, has responded to the allegations that South Africa supplied arms to Russia. The claims were initially made by the US ambassador to South Africa, Reuben Brigety, and have ignited a storm of controversy within the nation.
Ambassador Brigety has allegedly stated that he is willing to stake his life on the assertion that a Russian vessel, which docked in Simonstown in December of the previous year, was loaded with weapons. These remarks were made during a media interaction earlier today, prompting widespread attention throughout South Africa.
Julius Malema, in his response to the allegations, expressed his belief that the concerns raised by the United States are misplaced. He argued that the South African government lacks the capacity to provide weapons to Russia against its own interests. Malema further contended that the US concerns regarding South Africa's stance in the ongoing conflict between Russia and Ukraine are unfounded.
Malema drew attention to the existing relationship between South Africa and Russia, stating that the country should not be dictated to by the United States. He reassured South Africans that there is no cause for worry, emphasizing that nobody in South Africa possesses the capability to arm Russians.
The EFF leader went on to criticize the United States, referring to it as a "cry baby" attempting to punish South Africa for its position on the Russia-Ukraine conflict. He called on the South African government not to succumb to pressure from the US, claiming that the intention is to prevent Russian President Vladimir Putin from visiting the country. Malema accused the US of spreading lies and propaganda to exert influence on South Africa's decision-making processes.
Malema concluded by reiterating that the Russian President is welcome in South Africa and urged the government to resist the pressure being exerted by the United States.
The response from Julius Malema is likely to intensify the ongoing debate surrounding the alleged arms supply to Russia. It remains to be seen how the South African government will address these allegations and whether an investigation will be launched to ascertain the veracity of the claims. The situation is expected to continue developing in the coming days as both domestic and international reactions to the allegations unfold.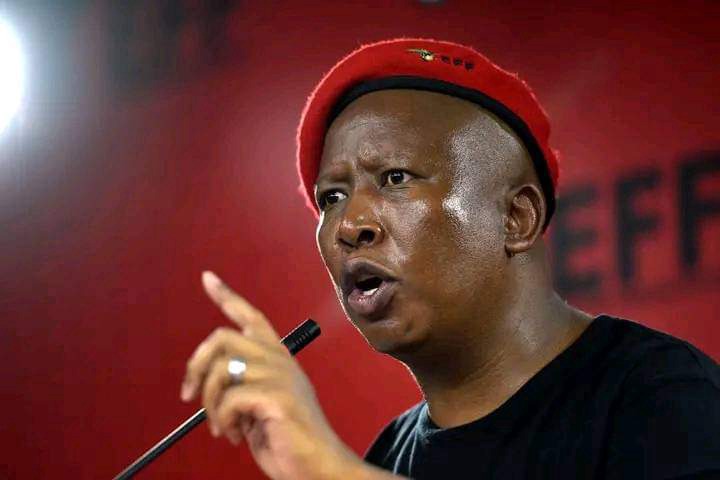 https://twitter.com/Queenin_M/status/1656740205611687938?t=Mld-B9Ryfgt6MwWg8zE-8Q&s=19 
Content created and supplied by: Andrew (via Opera
News )