The appeal for Electricity Minister Kgosientso Ramokgopa's dismissal by Economic Freedom Fighters (EFF) leader Julius Malema resounded throughout the political scene. After the EFF's CCT meeting, Malema held a news conference in which he criticized the government for its inaction in the face of an increasingly severe electrical crisis in South Africa.
Malema expressed grave alarm, saying that the country may go into protracted darkness if the power grid were to fail completely. He pointed the finger at Eskom's hasty decision to shut down many coal power plants, saying that it helped bring about the current crisis. Furthermore, Malema expressed doubt in Ramokgopa's abilities to improve Eskom's power plants based on his time spent as mayor of Tshwane between 2010 and 2016.
The population, tired of the constant load shedding and its negative impacts on their lives and companies, rallied behind Malema's tough position. The government was put under increasing pressure as public anger grew.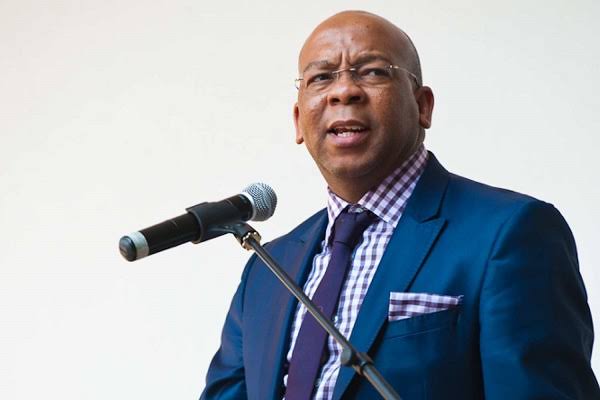 Malema's call prompted a national discourse about the urgent need for professional leadership in the power industry, and the ANC-led government stayed silent on the matter. The EFF leader's comments were heard by people of all political persuasions, sparking a broader conversation about the state of the country's electricity grid and the necessity of finding viable solutions.
As people waited for the government to respond, Malema promised to keep fighting for reform and to hold the powerful accountable for the current impasse. In the EFF's continued campaign for economic freedom and a stable electricity supply, the request for Ramokgopa's resignation was a turning moment that should serve as a reminder to both the government and the public that the nation's energy requirements must be prioritized.
Source:
EFF leader Julius Malema calls for the electricity minister Kgosientso Ramokgopa to be removed. The EFF says Ramokgopa is corrupt and won't improve the performance of Eskom. pic.twitter.com/I4GLNrw5Fi

— Newzroom Afrika (@Newzroom405) May 15, 2023
Content created and supplied by: Mafhungo (via Opera
News )