President of the Republic of South Africa and African National Congress Cyril Matamela Ramaphosa says he's desperately looking for a copy of André de Ruyter's book.
The former South African power utility Chief Executive Officer Andre De Ruyter wrote a tell-all book, giving his insider's view of alleged corruption at the power utility.
In writing this book,the former Eskom Chief Executive Officer Officer Andre De Ruyter gave South Africans a valuable tool to interrogate what our leaders and unions communicate going forward in this never-ending nightmare.
Andre De Ruyter details his difficulties procuring equipment for coal-fired plants because of a global shift towards cutting carbon sessions. He also explores the myth punted by Mantashe's supporters of "clean coal"
Comments :
" A commission of enquiry will find the book for him..and facilitate the production of an audiobook for people with reading problems."
" Tell the honourable Mr president to download the PDF book online."
Source: https://twitter.com/eNCA/status/1659606281450143758?t=1arc3oQ2pQniXz5m_4ZF6Q&s=19
https://t.co/f0HmTwXnVa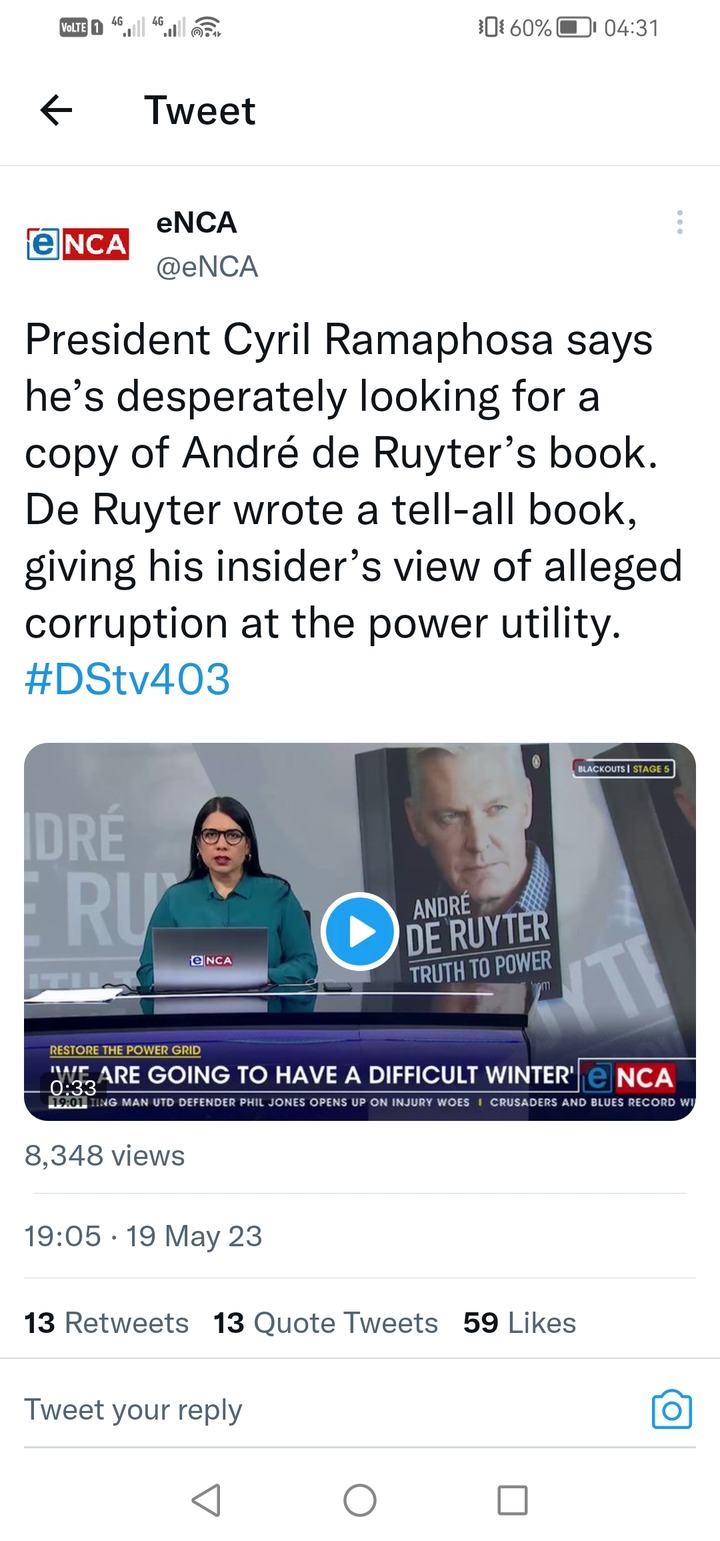 Content created and supplied by: Mukona94 (via Opera
News )