Sesinga Mavikithi, a top ANC member, has said that it is not all ANC members that is defending President Cyril Ramaphosa, saying that he personally will like Ramaphosa to be prosecuted. This is coming after some ANC members hinted that if Ramaphosa is forced to step aside or resign, the party may collapse. This has brought criticisms to the ruling party. Some ANC members argued that Ramaphosa is the bond holding the party together, while some are have said that it is an insult to say that Ramaphosa's resignation can destroy a party that has been in existence for more than a hundred years now. Sesinga Mavikithi wrote, "I'm an ANC member and I want Cyril Ramaphosa prosecuted and Ramaphosa must resign from the position Cyril received fraudulently in Nasrec". The heat is on the president now the president right now, and his administration has been enmeshed in the murky waters of various scandals and serious criticisms.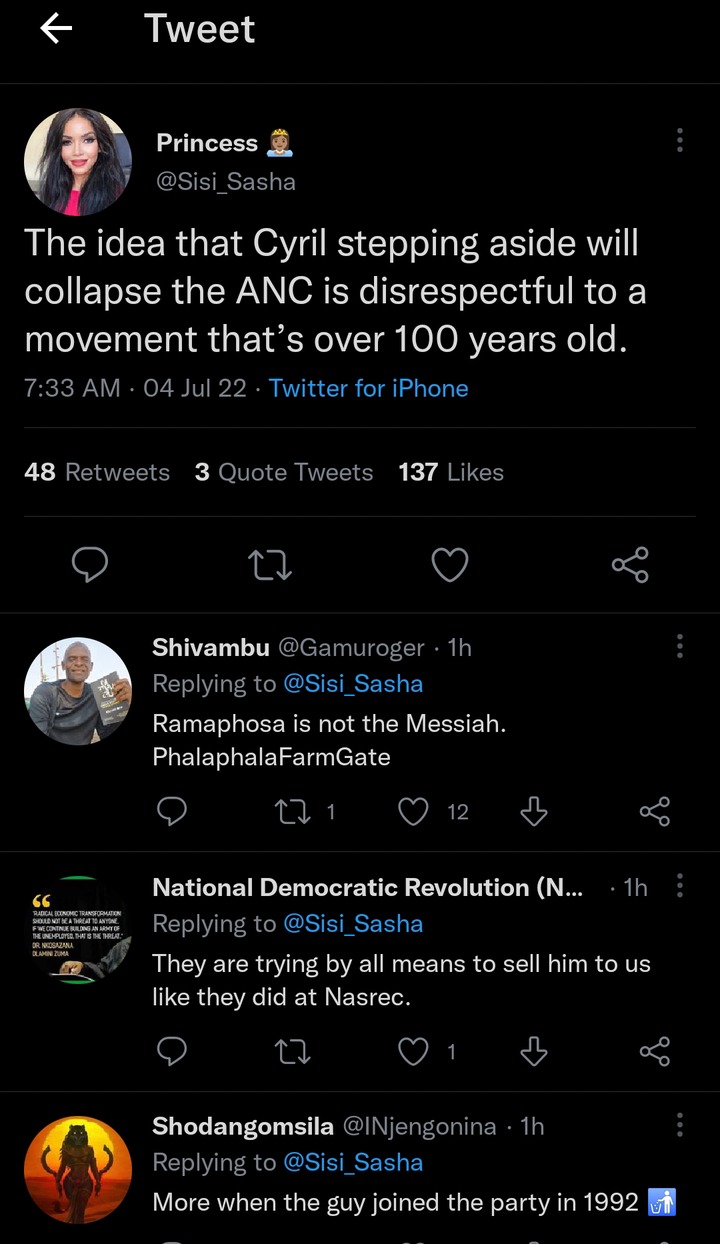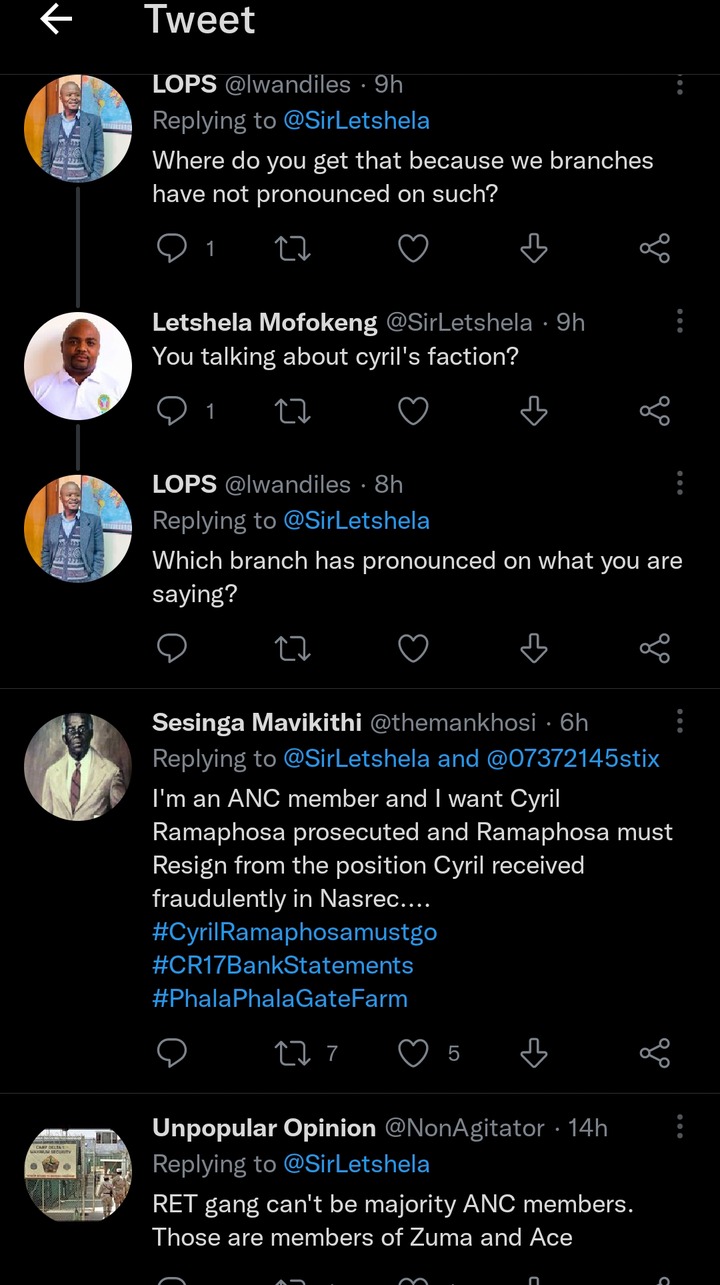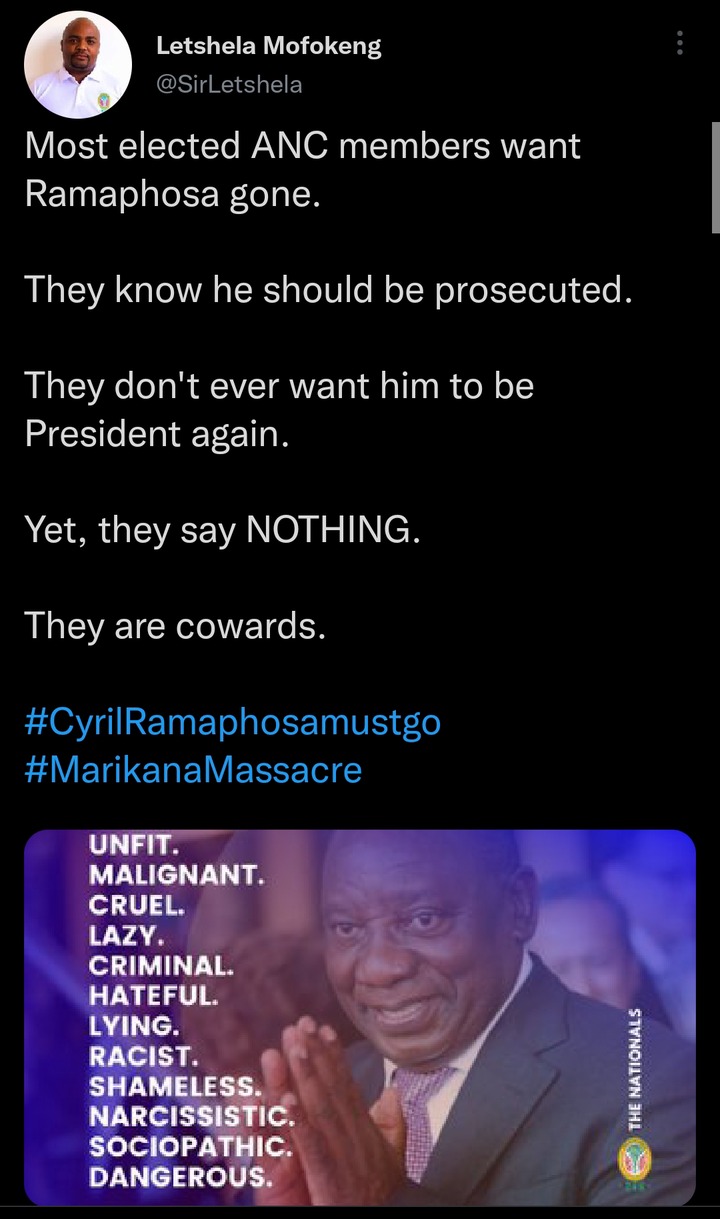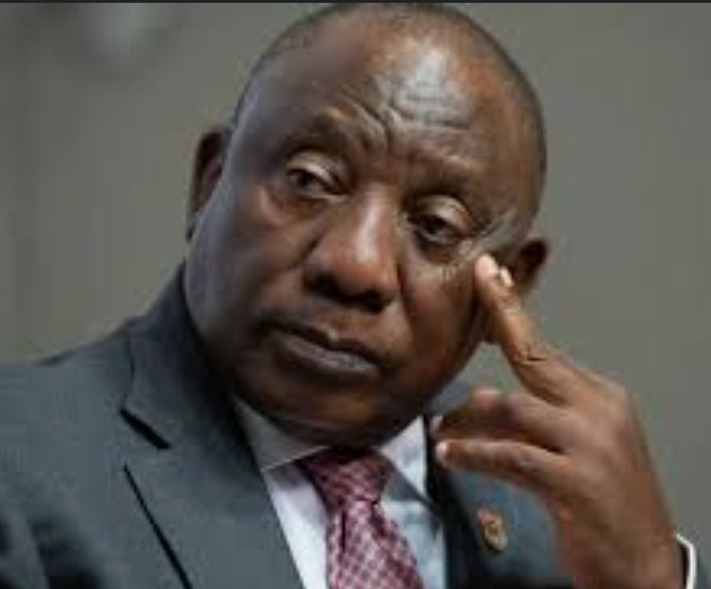 Another person opined that indeed, many ANC members want the president to be to step aside, saying that the scandals he is facing are too many. He even argued that anyone who can think deep can see that this administration is far more corrupt than all previous administrations. He said, "Most elected ANC members want Ramaphosa gone.
They know he should be prosecuted.
They don't ever want him to be President again.
Yet, they say Nothing. They are cowards". This is also what Kim Heller said yesterday. She said that the ANC leadership should bear a greater chunk of the blames because their silence is not just worrisome, but also annoying. Another lady wrote that those saying that the ANC will collapse if Ramaphosa steps aside should stop that statement. She wrote, "The idea that Cyril stepping aside will collapse the ANC is disrespectful to a movement that's over 100 years old".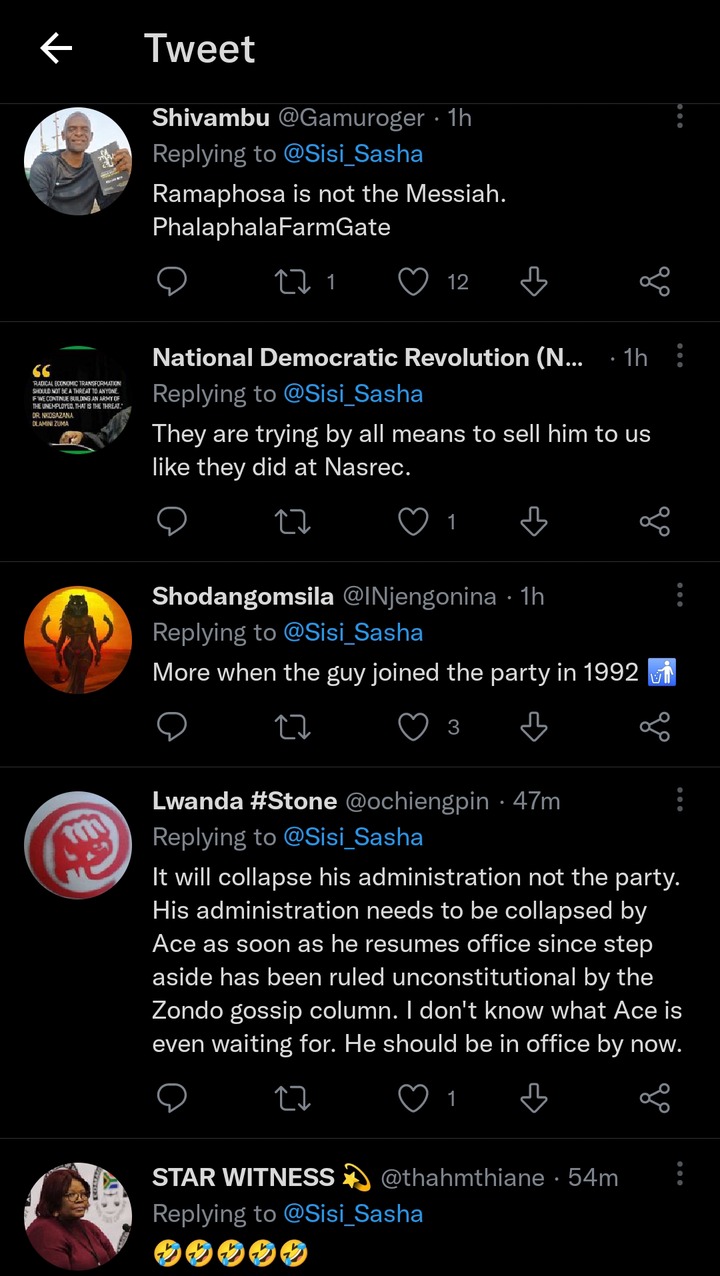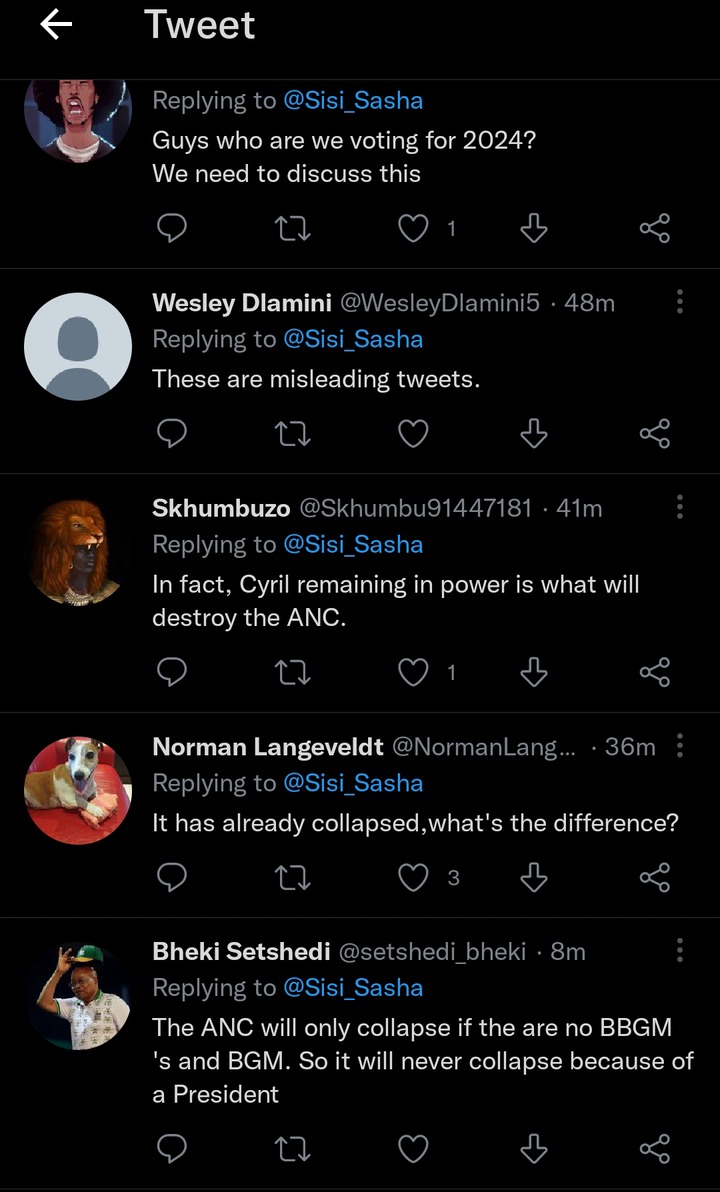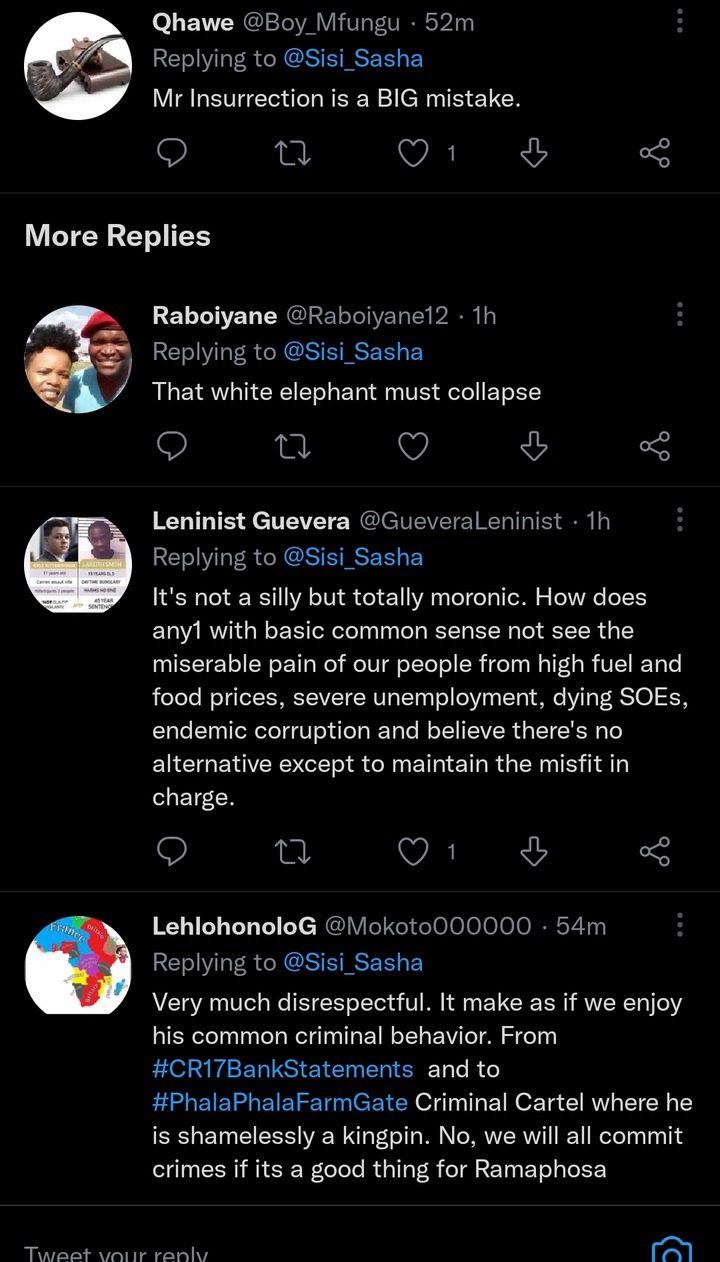 Sources—https://twitter.com/themankhosi/status/1543761587894468610?t=QweKS5LB18E1prbujyXaQA&s=19
 https://twitter.com/SirLetshela/status/1543638894293516288?t=gexUnE1VFfTClDG3TIjhZg&s=19
The idea that Cyril stepping aside will collapse the ANC is disrespectful to a movement that's over 100 years old.

— Princess 👸🏽 (@Sisi_Sasha) July 4, 2022
Content created and supplied by: Erapoetblog (via Opera
News )