Source: Daily Loud.
Aubrey Drake Graham is a Canadian rapper, singer, and songwriter. An influential figure in contemporary popular music, Drake has been credited for popularizing singing and R&B sensibilities in hip-hop. Drake has come to be known as one of the most popular and most successful rappers in the world, and has gotten recognition from artists such as Lil Wayne, P Diddy, and so many other great and legendary musicians out there. Aside from being one of the most successful rappers in the world, Drake has been said to have a net worth of about $250 million which also makes him one of the richest rappers alive today.
Speaking of Drake being one of the richest rappers in the world, Drake has managed to shock his fans and hip-hop fans once again after releasing a few products that are being sold on his website, and it seems as if a lot of people believe this might be the most expensive clothing drop that Drake has ever done.
The one product that seems to have caused a stir on social media is the socks that are called the "Air Drake" and what's insane is the fact that they cost $415.00 and which is about R8000 in South African Rands.
At this point, I'm sure we're all probably wondering if there is anyone out there who will spend R8k just for a pair of socks, and what's shocking is the fact that they cost way more than brands like Adidas, Nike, and even the high-end brand Gucci.
People in the comments were even saying that there is probably no one who is buying socks worth $415. Some people were saying that maybe Drake's fans will be the ones to buy the socks.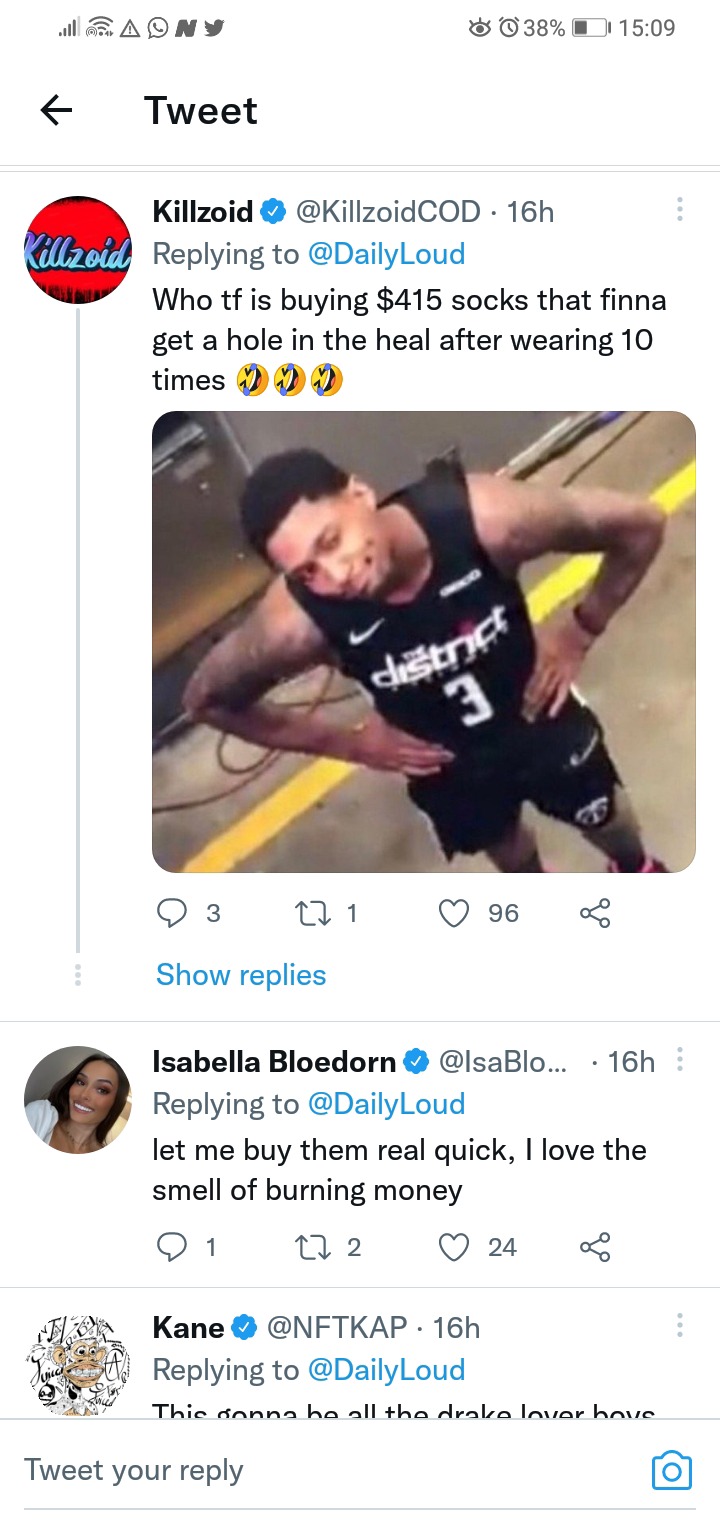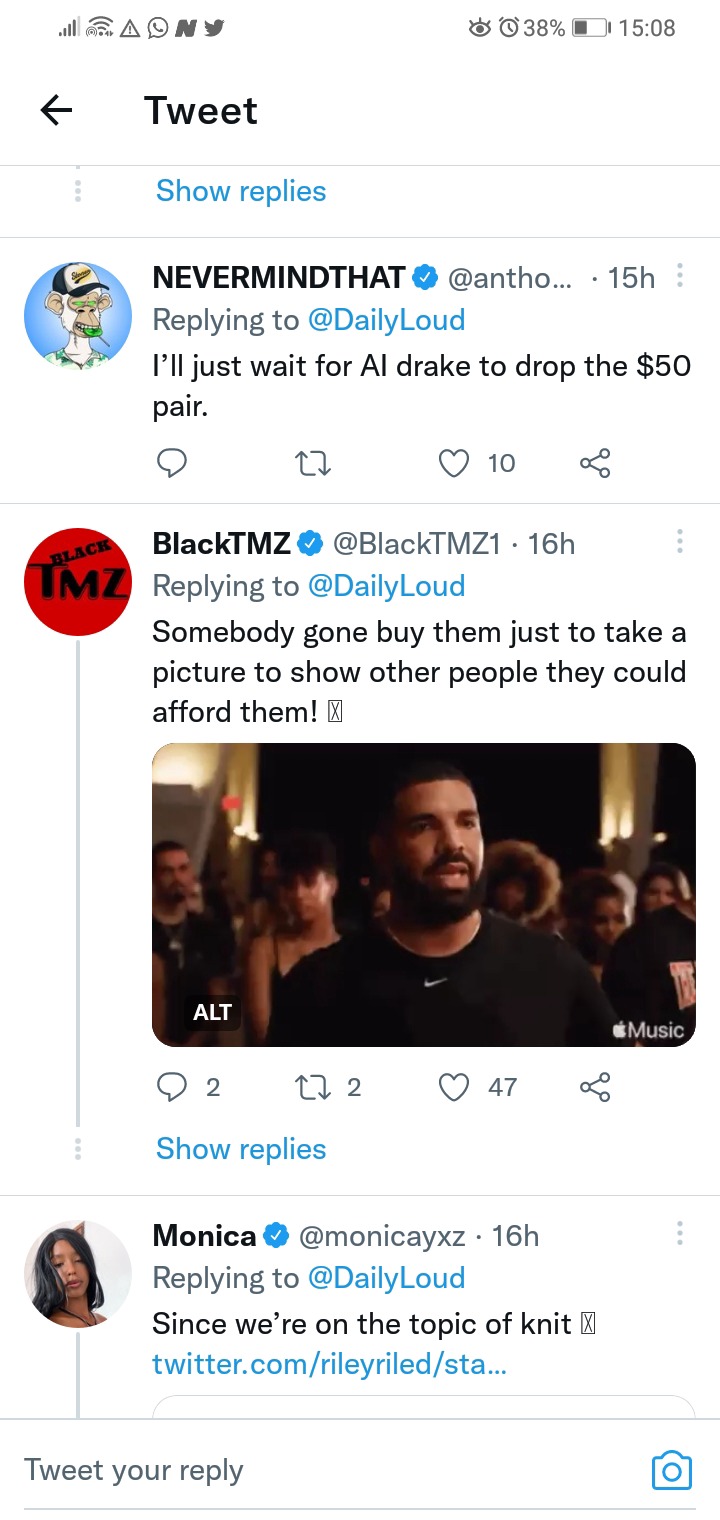 Content created and supplied by: Current_Affairs_SA (via Opera
News )