The Brics summit debate has divided the ruling ANC'S national executive committee (NEC), with some members wary of Putin's appearance while others are insisting that South Africa should show loyalty to its Russian ally.
Chairperson of the portfolio committee on international relations and cooperation Supra Mahumapelo gave his voice on the issue.
"We stand ready to support the expected progressive outcome, because we cannot afford the anti-Brics, afrophobic and afro-pessimists who determine our destiny and defocus us by wanting to impose the responsibility of arresting President Putin on us," he said.
One NEC member, who is part of the clique that believes South Africa cannot host Putin, said Russia would be "silly" to take a hardline position towards South Africa, which they argued still wields influence on the global stage.
"There is something called spheres of influence. The US has certain places that it has designated as its spheres of influence. China has done the same, if you talk of the South China Sea," they said.
"South Africa's sphere of influence is the region and the continent and the diaspora. It is because of the role South Africa has played in that sphere of influence, solidifying its influence in the region and in the continent, that it was able to get the recognition that it did," he said.
The NEC member added that it was important for the US that South Africa take a position against Russia because of the influence the country has on the continent.
"Russia can't take a hardline position against us because it knows there are repercussions to doing that. So the moment it takes a position like that, there's a possibility that South Africa tomorrow will vote against Russia, for instance, in either the [United Nations] Security Council or General Assembly.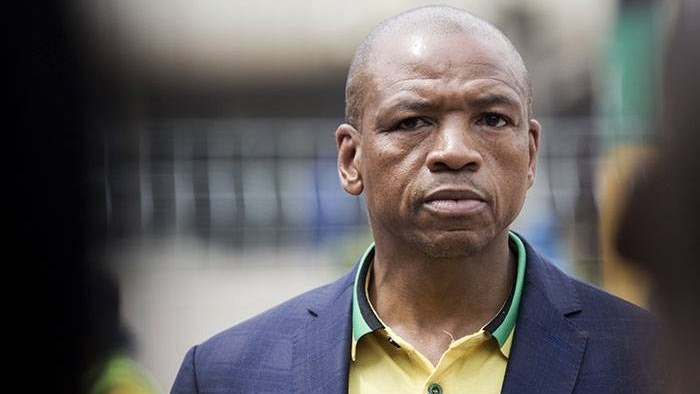 "I don't think that it would be in Russia's interest to take a position like that, also, because this is the only African country in Brics. If you alienate South Africa then what?"
Another NEC member, who believes South Africa should withdraw its membership in the ICC, said Putin's visit would not taint Pretoria's reputation on the continent and around the world. They added that the Brics summit represented seeds of the collapse of US influence in global politics.
Source: https://www.news24.com/news24/politics/parliament/anc-expects-a-progressive-outcome-on-govts-decision-over-putins-visit-to-sa-says-mp-supra-mahumapelo-20230511
Content created and supplied by: NewsReloaded (via Opera
News )