Carl Niehaus is one of the few leaders who have given former president Jacob Zuma undying support after his fall from glory. Niehaus has shown up to defend Jacob Zuma on many occasions, including the time when the former president was arrested. 
Following his expulsion from the African National Congress, some people might have expected Niehaus to stop with his Zuma praises, but he continued. The ARETA founder and leader has indicated that, even today, he will be showing support to Jacob Zuma. 
Zuma is expected to appear at the Johannesburg High Court in Gauteng with a matter related to his private prosecution of President Cyril Ramaphosa. Niehaus has indicated that he is on the way to support the former president in this battle. He also highlighted that members of his newly formed organisation will be joining him as he supports his friend in court.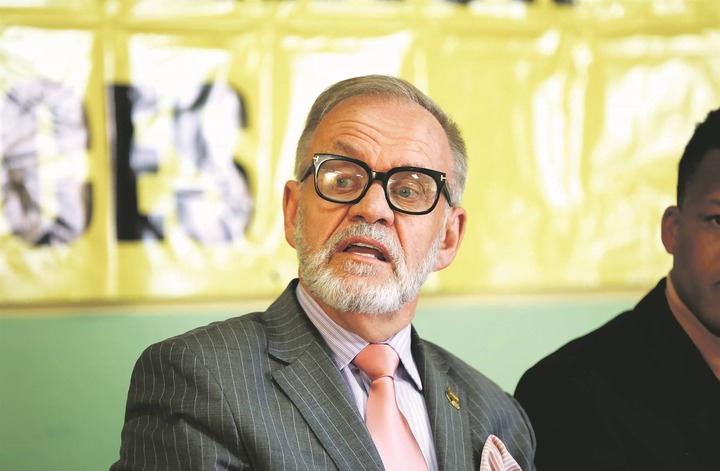 "On my way to the Johannesburg High Court to support President Jacob Zuma, and to protest against another malicious attempt by Cyril Ramaphosa to escape accountability. Other members of ARETA will join me supporting Msholozi at the court." Niehaus shared with his followers on social media. 
Some people criticized Niehaus for involving ARETA in his relationship with Zuma. "You and your little private army are now going to support butternut, taps will run dry, Cyril closed the taps uncle Carl." Oupa Phillip said.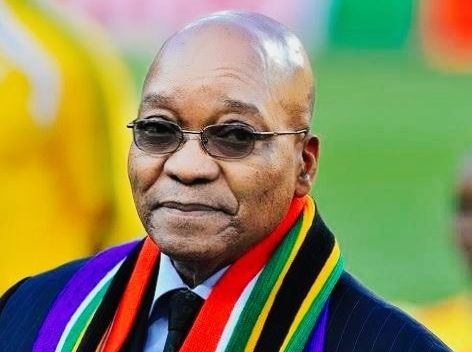 What remains questionable about the loyalty and support of Niehaus to Jacob Zuma, is whether the former president would return the favor if things turn around? What has influenced this kind of loyalty and support from Carl Niehaus to Jacob Zuma? One could even guess that Niehaus would have represented Jacob Zuma at no cost if he was an attorney. 
More updates will follow as soon as the court is adjourned, and the media is briefed. For now, let's wait and see what will happen.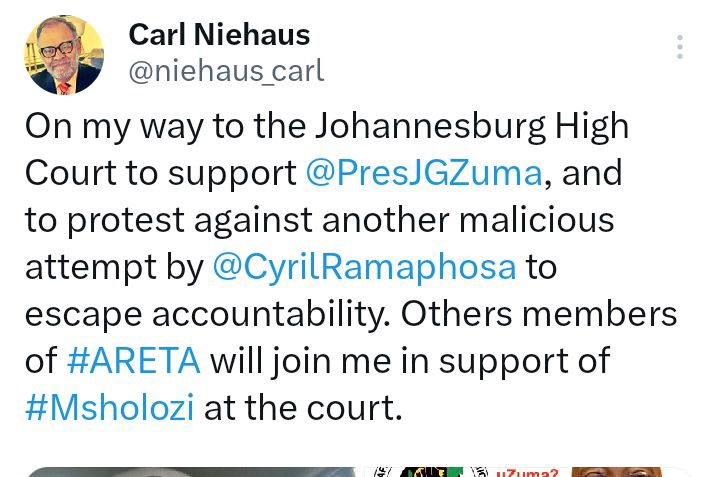 https://twitter.com/niehaus_carl/status/1658705554070446082?s=19 https://twitter.com/oupaphillip3/status/1658707547354800129?s=19
Content created and supplied by: Eloquence (via Opera
News )