The South African political landscape is undergoing a significant transformation, as the partisan type of politics gains momentum and citizens become more matured in the game. Unlike in the past, where people were members of different parties because of who the leader was, they are no longer interested in that. Instead, citizens are focused on what the party stands for and the impact it has on the country's development. The Economic Freedom Fighters (EFF) and the African National Congress (ANC) are two major parties currently competing for political offices in the country.
However, the current state of the ANC is causing concern among its members, resulting in many resignations. One such resignation is that of South African Tourism's acting CEO, Themba Khumalo. The ANC's failure to uphold the tenets of good governance and promote development is believed to be the cause of these resignations. The party is currently facing an internal crisis that needs to be resolved.
The sudden resignation of Khumalo from the ANC has shocked many people, especially given that another prominent member of the party resigned a few weeks ago. The ongoing resignations indicate that something is wrong with the party, and the current president, Cyril Ramaphosa, needs to find a way to resolve the problem.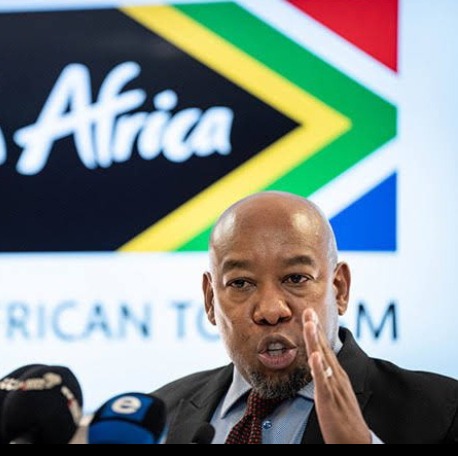 Many people are curious about which political party Khumalo will join after leaving the ANC. However, it is important to note that he has not stated his intentions publicly. The focus should be on the larger issue at hand, which is the need for the ANC to address its internal crisis and regain the trust of its members.
In conclusion, the current state of the ANC and the resignations of its members, including Khumalo, are a cause for concern. The party needs to address its internal crisis, uphold the tenets of good governance, and promote development in the country. Citizens are watching and waiting to see how the situation will be resolved and how it will impact the upcoming elections.
https://twitter.com/centralnewsza/status/1655178028941561856?t=gUuwQebl0piyiE5aw1Q8Pg&s=19
Content created and supplied by: Andrew (via Opera
News )