The allegations made by the US ambassador that South Africa is supplying weapons to Russia has caused several reactions in the country for the past few days. Many people were not happy with him and believed he is telling lies. But why should such a highly respected political figure tell lies just to suit their plans? It is actually shameful for someone who was initially thought to be above suspicion to say what he can't show the proof.
Minister in the Presidency Khumbudzo Ntshavheni has slammed US ambassador Reuben Brigety's "megaphone diplomacy" approach of addressing the media in Pretoria on Thursday.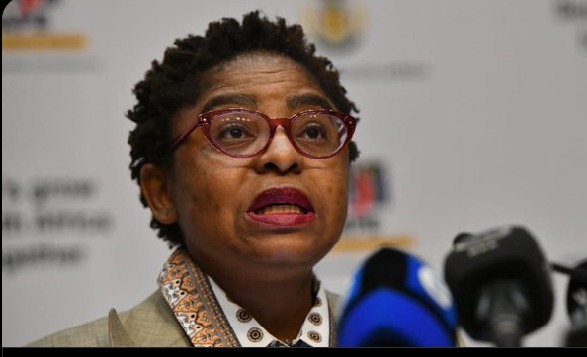 She said that South Africa cannot be bullied by the United States. She also condemned the attitude of the ambassador saying that he has not followed diplomatic channels in terms of dealing with issues in South Africa and this is not the first time this has happened."
Our government especially the office of the president don't want to go deep into this matter because Cyril Ramaphosa is somehow afraid of the United States. It is time to be independent of the United States and wake from our slumber. We are also capable of taking care of ourselves and other countries should be prevented from controlling us.
Source:
https://twitter.com/TimesLIVE/status/1657467126653804544?t=ie0DPuI8LRaTBaHJlniD1Q&s=19
Content created and supplied by: 9jainSA (via Opera
News )