South Africa is currently facing a severe energy crisis characterized by frequent loadshedding, causing significant disruptions to the economy, investment, and even an increase in crime. However, ANC Secretary General Fikile Mbalula has recently delivered a ray of hope to the beleaguered citizens, stating that the blackouts will be over by the end of this year. While many are cautiously optimistic, there is a lingering skepticism regarding the ruling party's ability to fulfill its promises.
Mbalula's announcement echoes the words of President Cyril Ramaphosa, who emphasized a few weeks ago that the government is fully committed to addressing the energy crisis through the implementation of the Energy Action Plan (EAP). According to Ramaphosa, the Minister of Electricity, Kgosientsho Ramokgopa, is diligently overseeing the execution of this plan, aiming to reduce the severity and frequency of loadshedding immediately and ultimately bring it to an end as soon as possible.
The nation's energy crisis has had profound implications for the country's economy and investment climate. Frequent power outages have disrupted businesses, leading to reduced productivity, financial losses, and even closures in some cases. Moreover, the instability caused by loadshedding has created an environment conducive to criminal activities, further burdening law enforcement agencies.
While Mbalula's assurance brings a glimmer of hope to South Africans tired of enduring power cuts, there is also a sense of caution among the population. Empty promises and unfulfilled commitments have become a sore point for citizens who have grown weary of unmet expectations. The ANC's credibility will be on the line if Mbalula's statements turn out to be nothing more than political rhetoric.
As the ANC gears up for the 2024 elections, the party must understand the gravity of the situation and the potential consequences of failing to resolve the energy crisis. The electorate, frustrated by years of unreliable power supply, will demand tangible results and accountability. The ANC's ability to fulfill its promises and address critical issues like loadshedding will undoubtedly influence voters' choices in the upcoming election.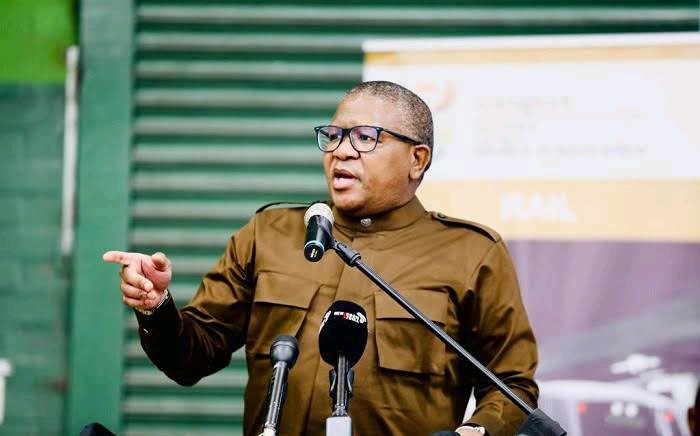 To meet the expectations of the public, the government must not only focus on immediate short-term solutions but also invest in long-term sustainable energy plans. The energy sector requires diversification and modernization to ensure a reliable and stable power supply for the country. Exploring renewable energy sources, such as solar and wind, and improving infrastructure should be key considerations in the government's agenda.
South Africans remain hopeful that Mbalula's and Ramaphosa's assertions are not mere lip service but a genuine commitment to resolving the energy crisis. The citizens eagerly await concrete actions that will alleviate their struggles and pave the way for a brighter, more energy-secure future.
Source:
https://twitter.com/eNCA/status/1659054066880708609?t=LlZ7Nc4OEgbpuplHoeUDBQ&s=19
Content created and supplied by: Latest_Updatez (via Opera
News )