The ruling party is currently struggling to solve a few problems which are currently affecting our country. One of the major problems being load shedding, which is an inconvenience to our usual daily routines. What is very embarrassing at this moment is to see senior leaders of the ruling party dragging and criticizing each other. 
One of the African National Congress's veteran leaders, Tony Yengeni was criticized for his attempt to make a mockery of the current leadership in government. Yengeni shared a picture of his legendary Mercedes-Benz and captioned it, "This was before load shedding and blackouts."
His message was met with mixed reactions from the public, as some people hit back at him and reminded him of the controversies behind the car. The Mercedes-Benz which was sometimes dubbed a "Yengeni" in the old is part of the reasons he was charged for fraud and corruption.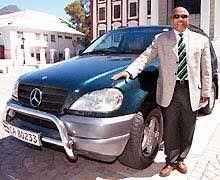 "I have never seen anyone being so proud of fraud and corruption." Is one of the responses that people said to Yengeni. 
"The first corrupt politician in South Africa to do jail time for corruption." Another social media user commented on the post. 
"Is this not the Mercedes-Benz that landed you in jail? I'm not surprised by the hatred you have for Ramaphosa. You hate him because he puts you far away from anything to do with tenders. Just imagine, you are not even ashamed to post a car you bought with corrupt money." Moses Ramafalo said.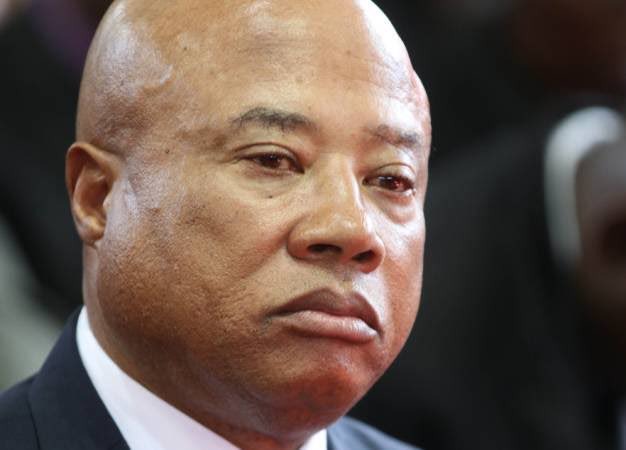 The responses to Yengeni are a sign that people are fed up with corrupt politicians and the lack of service delivery. Our people understand that the problems we have today didn't just happen overnight. If leaders like Yengeni are not careful, their past will haunt them. It will be sad to see comments of our elders being trashed because of their ugly past.
https://twitter.com/tyengeni1954/status/1659078210385072134?t=VlCMnRTL8JAI9p9cMd_Q7A&s=19 https://twitter.com/B_Mbovu/status/1659083982057746434?t=pwb_HmUr9cUL4cg7PoySJA&s=19 https://twitter.com/BennyMasemola4/status/1659079860378034176?t=ZJgM7QNrvN6FqyaiK-weCw&s=19 https://twitter.com/RamafaloMoses/status/1659088543900114944?t=lltMrHNMNbcwSYCSLzDQCw&s=19
Content created and supplied by: Eloquence (via Opera
News )