At Mukami Kimathi's memorial service on Saturday, the former prime minister Raila Odinga was reprimanded.
The commitment was made by President William Ruto after he took note of what former Presidents Uhuru and Kibaki accomplished while in office.
The head of state expressed his opinions via an article that appeared in Sunday's standard journal. He claimed that Uhuru Kenyatta had a large impact on the increase in tax income from 1 trillion to 2 trillion, while Mwai Kibaki had a major impact on the increase from 220 billion to 1 trillion.
Clever president William Ruto outlined his plans for the year's conclusion, saying he would make it worth sh 2.8 trillion.
Uhuru arrived and added 2 trillion shillings, but he also added new debts. By the end of the year, I aim to raise it to Sh 2.8 trillion," he continued.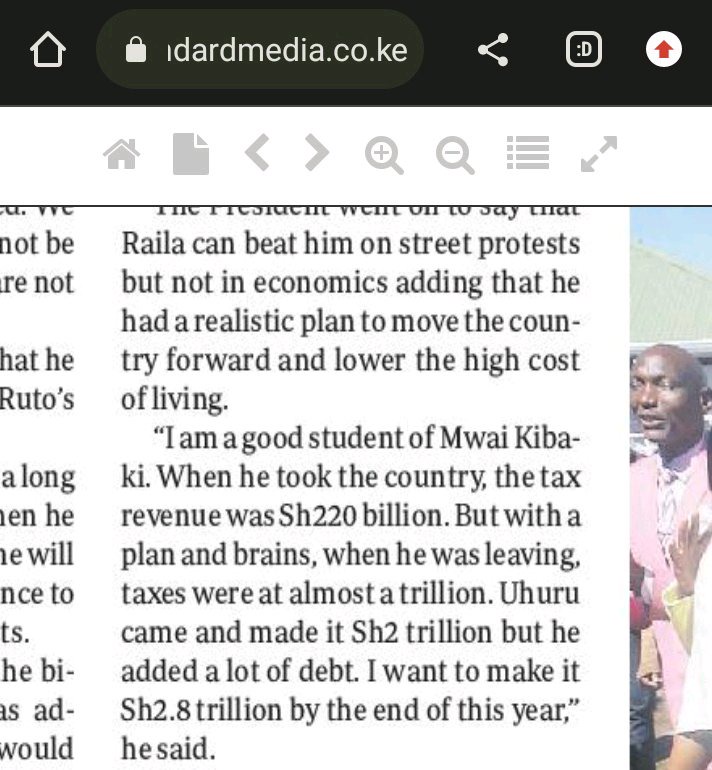 Ruto, who was Mwai Kibaki's student, promised to steer the nation in the correct direction with regard to bringing down living expenses and establishing economic stability.
Content created and supplied by: PaypalNews (via Opera
News )