President William Ruto has revealed as to why he was forced to delay the salaries of civil servants. The president has affirmed that it doesn't matter how long it takes for salaries to delay, Kenyans must live within their means.
Here is a link: https://twitter.com/KBCChannel1/status/1657792887852085249?t=BEP8RNqNB_nz7egnr7Adww&s=19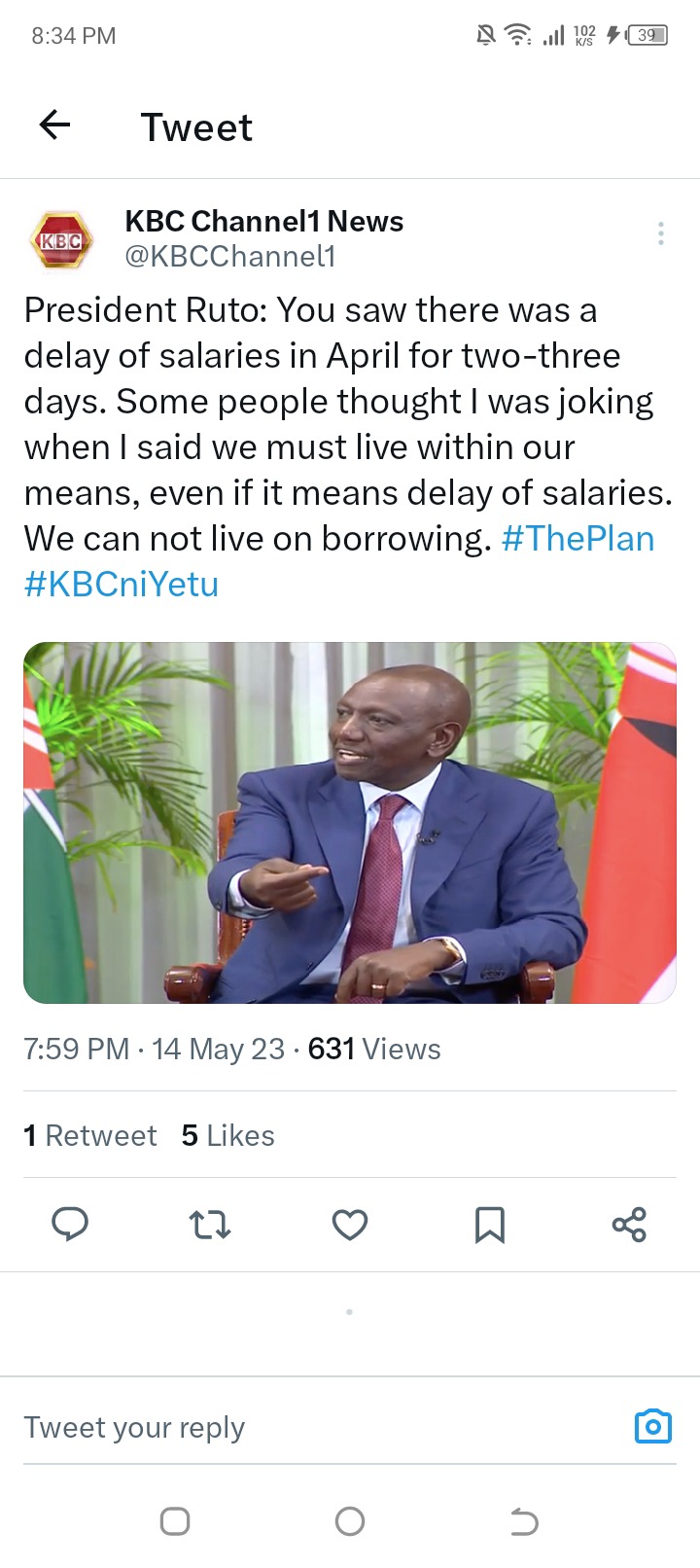 The president has affirmed that his government will focus on issues that make Kenya a stable country. The president has asked all Kenyans to ensure that they support his government in it's efforts to raise more taxes.
The president has remained clear that those who are saying that he is trying to fix them through taxes should be prepared for tough times. It's clear that the salaries of civil servants is going to delay further given Ruto's remarks.
Whether Ruto will succeed to reduce the borrowings and ensure that the country lives within the means, Kenyans are waiting to know. The president has however affirmed that in few months the economy will obviously stabilize.
Content created and supplied by: Kingangi (via Opera
News )