In what appears to be controversial, President William Ruto has now received a major resistance from a section of Members of Parliament affiliated to the Kenya Kwanza camp regarding the proposed taxes for the 2023 financial year.
Speaking on Sunday, the MPs who met the educational leaders and teachers said they're against the President's proposal to have public servants taxed 3% of their salaries to support the Housing Programme.
The MPs argued that President Ruto did not consult them before deciding to propose the housing levy that's now expected to be funded by their salaries. On that regard, they affirmed that they'll be against the bill and would not vote it in once it lands in Parliament.
Teachers on the other hand lamented that their salaries are way too little to once again contribute to the Housing Project which they argue will not benefit them directly.
The tax proposals will be vetted in Parliament before July after which the Finance Bill for the year 2023 will be announced.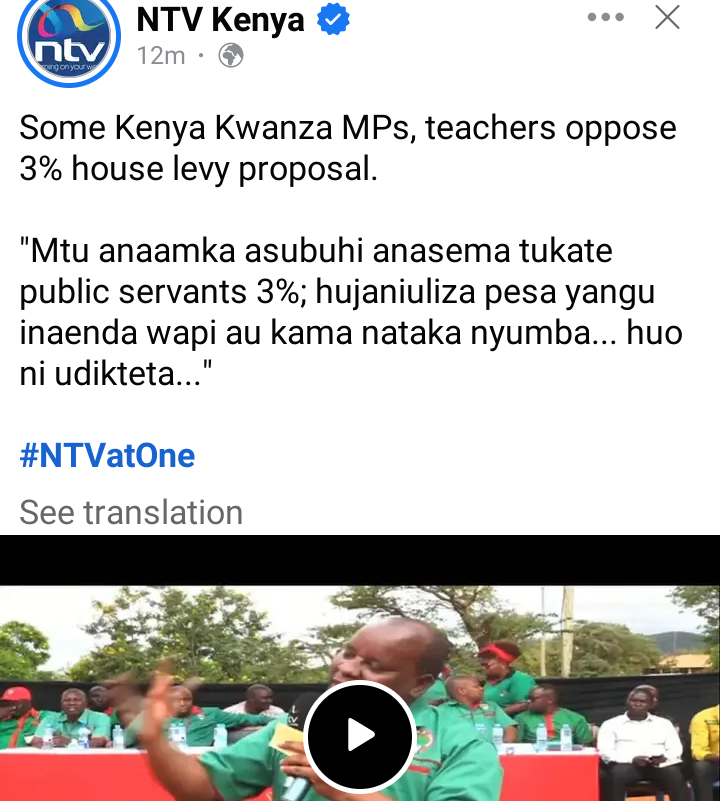 Content created and supplied by: CaptainCaptain (via Opera
News )