Kikuyu Leader Kabando Wa Kabando has told off the head of state president William Ruto for claiming that Kenya's lack of prayers is the reason forested are not growing.
Taking to his Twitter page, Kabando has said that the north of Europe countries (Nordic countries) are naturally forested but barely or rather rarely do they do religion in their state.
He has claimed that Ruto's Statement in Israel about Kenya lack of prayers is such a blasphemous and hypotonic way of thinking as a leader because even the late Wangari Maathai did her green belt revolution but it was not touched through religion as Ruto claims.
"Rais Ruto isn't serious telling Israel, "We have always tried to plant trees in Kenya ..our success has been mixed because we didn't have the element of prayer"? Reeks blasphemy, hypotony. Nordics are hugely forested but of rare religious faith. Wangari Maathai Greenbelt turns!" He said.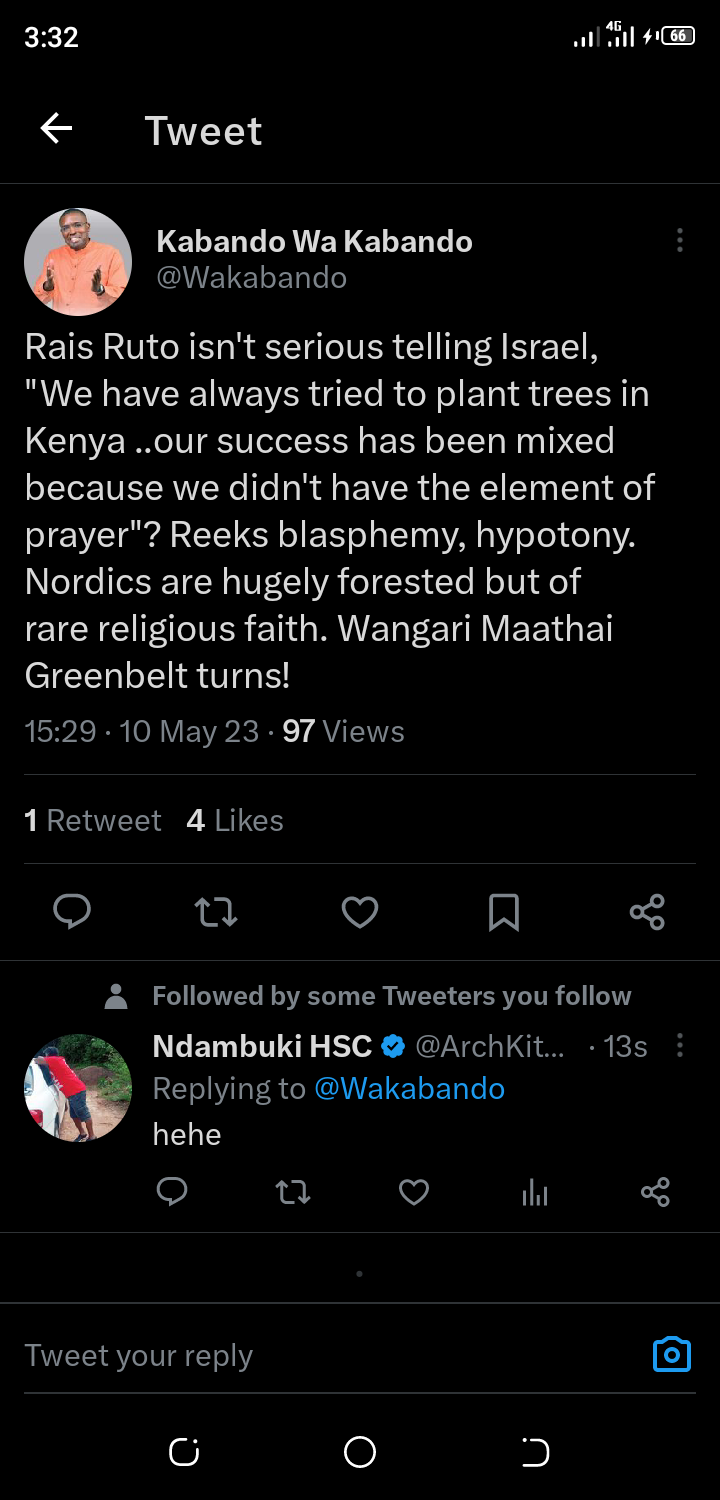 Content created and supplied by: Mwokozi (via Opera
News )