In a speech that reverberated across the African continent, President William Ruto of Kenya made an impassioned plea for an end to the violence in Sudan and a better approach to conflict resolution by the African Union (AU). Speaking to an audience of lawmakers in South Africa, Ruto urged his fellow leaders to reevaluate the AU's peace and security efforts, arguing that the bloc's reliance on external funding had hampered its ability to effectively deal with conflicts in the region.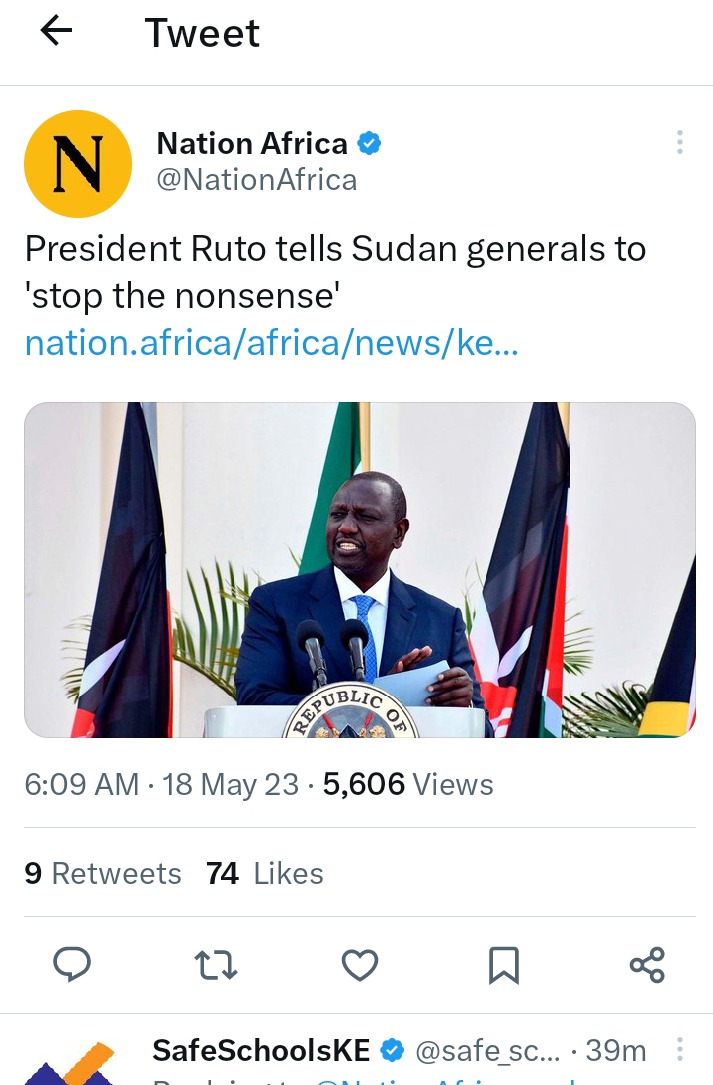 As the conflict between army chief Abdel Fattah al-Burhan and his former deputy Mohamed Hamdan Daglo continued to rage, with over 1,000 dead and nearly a million displaced since April, Ruto stressed the urgency of the situation. He noted that the UN estimated that over $3 billion would be needed to provide aid to Sudan, where one in three people already relied on humanitarian assistance before the conflict began.
Ruto's call for a rethinking of the Peace and Security Committee, the AU's conflict resolution body, was a clear signal that African leaders must take greater responsibility for the welfare of their citizens and their neighbors. He noted that member states only contribute 37% of the AU's budget, leaving the organization heavily reliant on outside donors and limiting its autonomy.
Despite the gravity of the situation, Ruto remained hopeful that a ceasefire could be achieved. He emphasized the need for all parties to come to the negotiating table, and for the AU to play a more active role in facilitating dialogue and mediating disputes. His speech was a stirring reminder that the people of Africa are counting on their leaders to work together and find lasting solutions to the conflicts that plague the continent.
Content created and supplied by: Mascherano (via Opera
News )