Hon. Kabando Wa Kabando has hits out at a section of Mt Kenya leaders complaining of President William Ruto appointing Noordin Haji as the next NIS Director General.
"Somalis are not Kenya's problem. Jomo's cabinet had 25% from Kiambu, only two of whom – Dr. Munyua Waiyaki and James Gichuru – espoused a nationalistic agenda. Uhuru stocked prime jobs to kin and cronies. Yet Kiambu today lags behind, wretched of the earth amidst filthy rich few.
As I stated JK Live 2021, Uhuru stocked palace w/ Mt kenya scions – AG, NIS, HoSC, Comptroller, Speaker NA, IG, 7 CSs, ML NA, DCI. CDF + kin and cronies in prime jobs. Literally, all of them misused their slots to perpetrate graft, arrogance galore. Our problem is Graft, Impunity.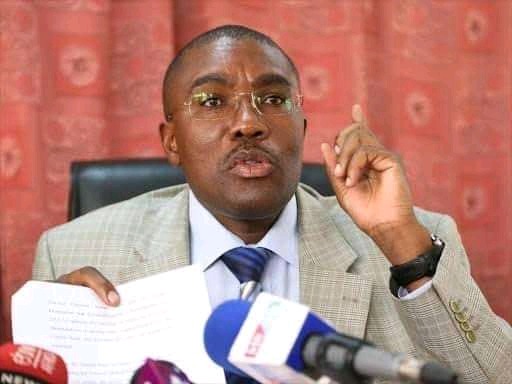 Pan-Africanists Nkrumah, Nyerere and Gaddafiet al crusaded for United States of AFRICA. They envisioned a borderless continent spurring geopolitical & economic power. Our problem is not domination by an ethnic minority but suppression by Graft merchants. Our malady is impunity.
Question we'd ask is whether those appointed fit the bill. Our biggest concern should be characters of questionable integrity (some with active graft cases) appointed by Ruto to top echelons. Faces of Kenya, not faces of impunity. Ethnic balance ok, but not sufficient if dirty.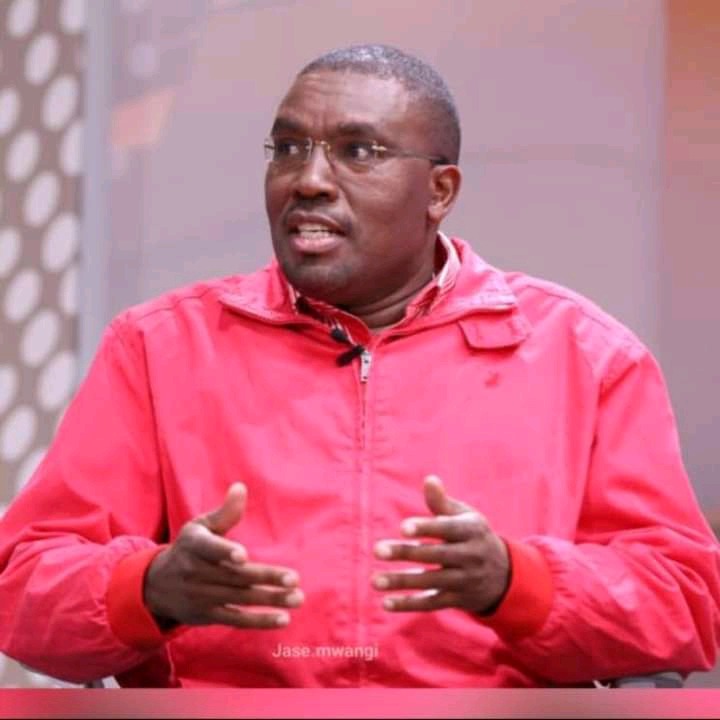 Guys disconnected with upcountry villages all of a sudden become ours to host useless luxurious thanksgiving parties amidst biting poverty. After showoffs, they retreat to Nairobi for crooked deals to loot, thus creating more poverty. They then come back periodically for boasts.
Moi made a few Kalenjin billionaires, but Baringo remains poor, insecure after his 24 years. Uhuru made a few billionaires in 10 years , but Gatundu parents can't afford fees for kids to join national schools within Kiambu. Ruto is stocking Kalenjins all over, but RV is crying.
We need face of kenya, as constitutionally obligated of the state. But I would begrudge the Somalis. They're united, humble, and networked. Kikuyus and Kalenjins duopoly hegemony has only entrenched graft, impunity and silly bravados. We celebrate thieves and fraudsters as our own.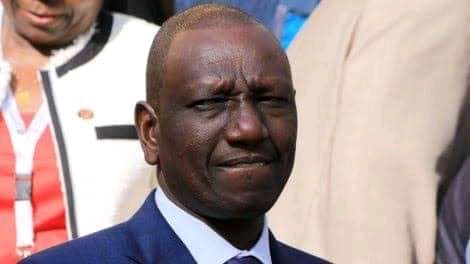 Most of those tagging lamentations of how Somalis have taken over Ruto's regime are themselves defensive of crooks connected to them. They never support any struggle to rid Kenya of graft or impunity because they benefit. Day Kenya will collectively resolve well, a win for all.
I'm not saying that domination by a minority is good. What I am saying is that domination by a majority of fraudulent cabal is worse. If we want to cohese and prosper our motherland, we'd not defend anyone simply because of our mother tongue, religion, networks, and region links.
Kenya is a very rich country. Exactly why the whole world is trooping. Today's visit by Singaporean PM is most instructive yet. Early impressions are that Ruto may be up to something good. If only he escalated the graft purge beyond KEMSA heist. If only he uprooted tribalism.
Let's not set ourselves against each other. Let's set ourselves collectively against underworld mercenaries, narcotic barons, graft merchants, ethnic bigots, and impunity perpetrators. Common wananchi are hurting indiscriminately because of economic depression caused by thievery". Said Hon. Kabando Wa Kabando.
You can follow this link for more information for yourself;
Somalis are NOT Kenya's problem. Jomo's cabinet had 25% from Kiambu, only two of whom – Dr. Munyua Waiyaki & James Gichuru – espoused a nationalistic agenda. Uhuru stocked prime jobs to kin & cronies. Yet Kiambu today lags behind, wretched of the earth amidst filthy rich few.

— Kabando Wa Kabando (@Wakabando) May 17, 2023
Content created and supplied by: GossipNews (via Opera
News )