The recent lamentations made by Health Cabinet Secretary Susan Nakhumicha and claims of tampering with investigations into the sugar crisis have raised significant concerns. Many are now questioning the influential figures who may be pulling the strings behind the scenes.
It was indeed unexpected to witness Ms. Nakhumicha expressing her frustration publicly with an official from the scandal- plagued Kenya Medical Supplies Authority (Kemsa), particularly considering that the state agency falls under her ministry' s jurisdiction. This incident occurred following a probe into the questionable acquisition of mosquito nets worth Sh3. 7 billion. Moreover, the minister accused the suspended Kemsa CEO, Terry Ramadhani, of rejecting an envoy assigned to assess the procurement process.
It is worth noting that even before the dust had settled on the Kemsa scandal, the sugar fraud case erupted, implicating a Cabinet Secretary and other prominent individuals. According to the minister, Ramadhani also disregarded an investigator sent to examine the procurement practices. Allegedly, the Cabinet Secretary disclosed the illicit arrangement after being cheated out of bribes by a senior official involved in releasing the condemned sugar consignment to a trader who subsequently flooded the market. The CS' s dissatisfaction with the situation led to the revelation of the shady dealings, seemingly driven by a desire for revenge.
The Sunday Nation has gained insight into an ongoing power struggle aimed at thwarting the probe ordered by President William Ruto regarding the distribution of 20, 000 bags of illegally deemed sugar. Sources familiar with the investigations have revealed multiple reasons for interference, including a deliberate attempt to delay the inquiries, protect certain suspects, and potentially convert them into prosecution witnesses as part of a cover- up.
Insiders with knowledge of the investigation have disclosed that influential individuals are making phone calls to the police, attempting to shield those embroiled in the dirty sugar scandal. This situation is puzzling, especially given that the President had promised to refrain from interfering with the work of state agencies. One police officer involved in the case even expressed a willingness to have a private conversation with the Sunday Nation to shed further light on the matter.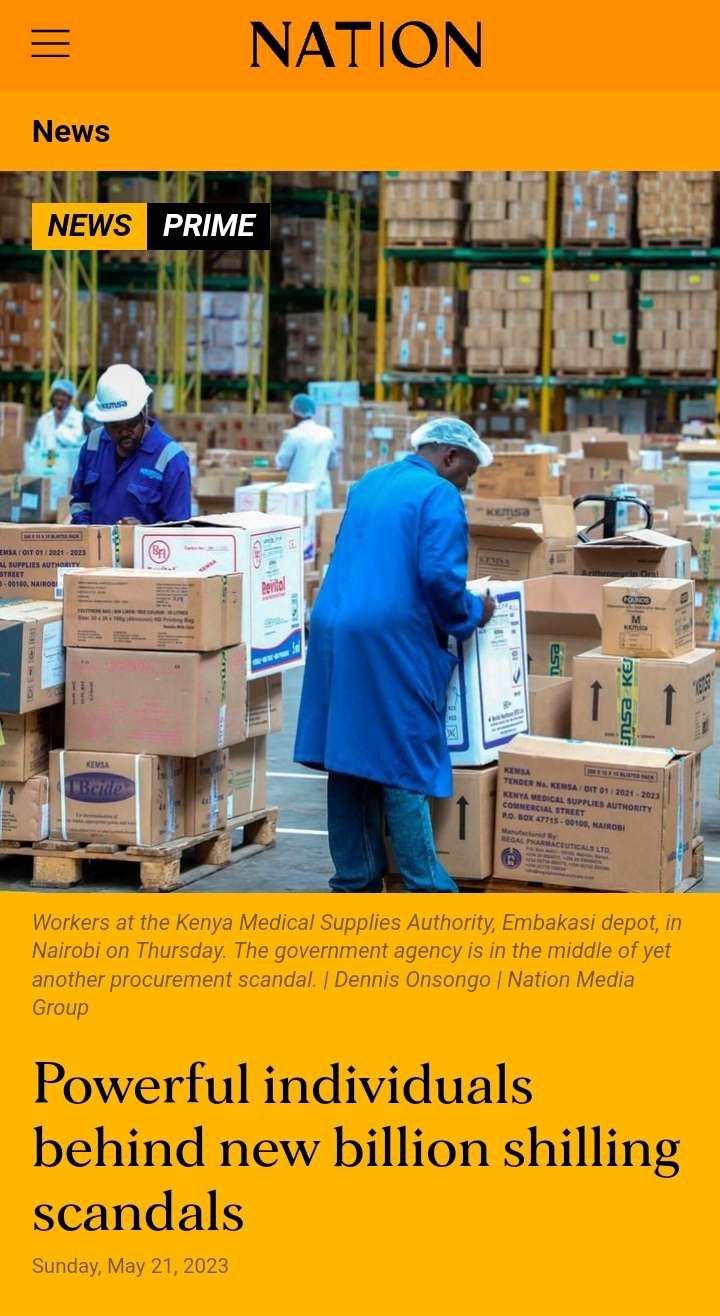 Despite the Directorate of Criminal Investigations (DCI) sending the case file to the Director of Public Prosecutions, there have been two unsuccessful attempts to bring the suspects to court. Originally scheduled for Wednesday, the arraignment of these individuals, who were detained weeks ago under President Ruto' s directives, was delayed. They once again skipped court on Friday, but according to security insiders, their arraignment is now set for Tuesday.
Related
Content created and supplied by: mbevimbevi (via Opera
News )