Migori County offices experienced a complete shutdown on Wednesday due to a strike initiated by the workers. This unprecedented disruption was sparked by the refusal of Kenya County Governments Workers Union officials to resume their duties until they received their outstanding salaries, which had been delayed for a grueling six months.
Imran Raji, a dedicated county worker, voiced the concerns shared by many of his colleagues, highlighting the financial hardships they were enduring as a result of these delayed payments. The sentiment from Workers Chairman Ouma Nyambok was clear: the county government employees would not be returning to work until their rightful compensation was received.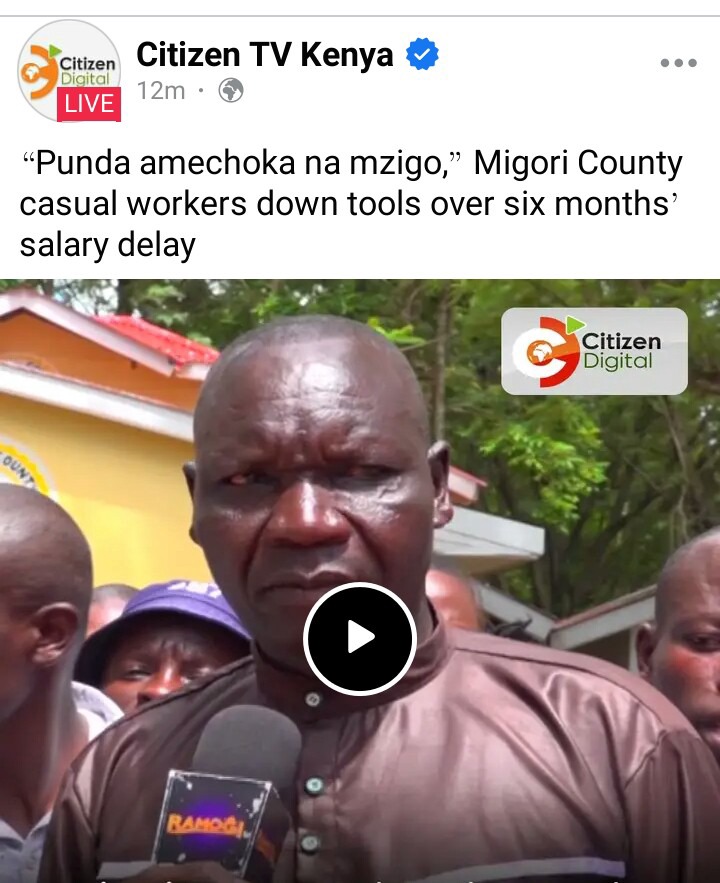 With this strike now in full swing, the repercussions are expected to ripple across crucial services, particularly in health facilities. The impasse between the national and county governments regarding the distribution of revenue further exacerbates the situation. The effects of this stand-off could potentially disrupt the smooth functioning of essential services.
Sources within the County Finance department have expressed their frustration, squarely laying the blame on the National Government for the protracted delays in disbursing the equitable share of funds. It is estimated that approximately 500 workers find themselves burdened and fatigued by broken promises, foreseeing a complete standstill in operations, including the tax collection process at the borders between Migori and Tanzania.
The collective voices of the striking workers reverberate throughout the region, demanding prompt action and resolution to the pressing financial crisis that has hit majority of counties.
Content created and supplied by: Ricardo_Magero (via Opera
News )