Tuesday evening, President William Ruto announced the nomination of Faith Njeri Harrison for the position of Principal Secretary (PS) for Performance Management.
However, the nomination has stirred up controversy as it has come to light that Harrison was embroiled in a scandal in 2019 involving fake US dollars.
Faith Njeri Harrison who previously held the role of chief finance officer for Kiambu County during Governor Ferdinand Waititu's tenure was marred by allegations of involvement in illicit activities.
https://nairobinews.nation.africa/how-kiambu-finance-chief-got-busted-with-fake-us-dollars-in-parklands/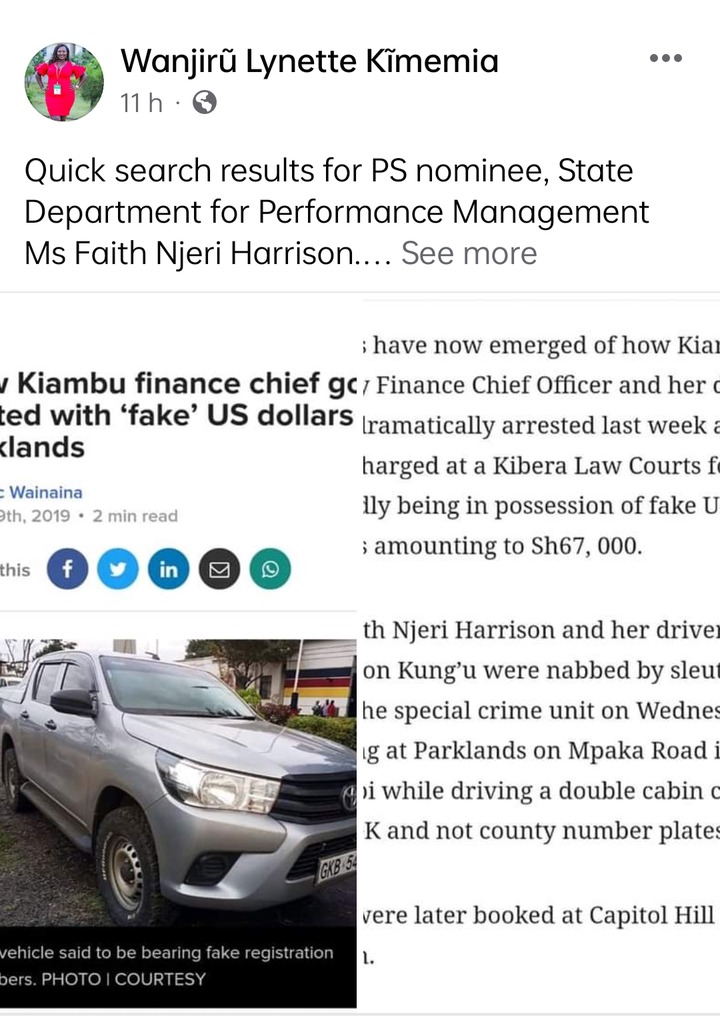 In 2019, Harrison and her driver were arrested and subsequently charged at the Kibera Law Courts for the alleged possession of counterfeit US dollars worth Sh67,000.
According to police reports, authorities discovered 670 fake US dollars on the car seat, along with Sh50,000 in Harrison's handbag.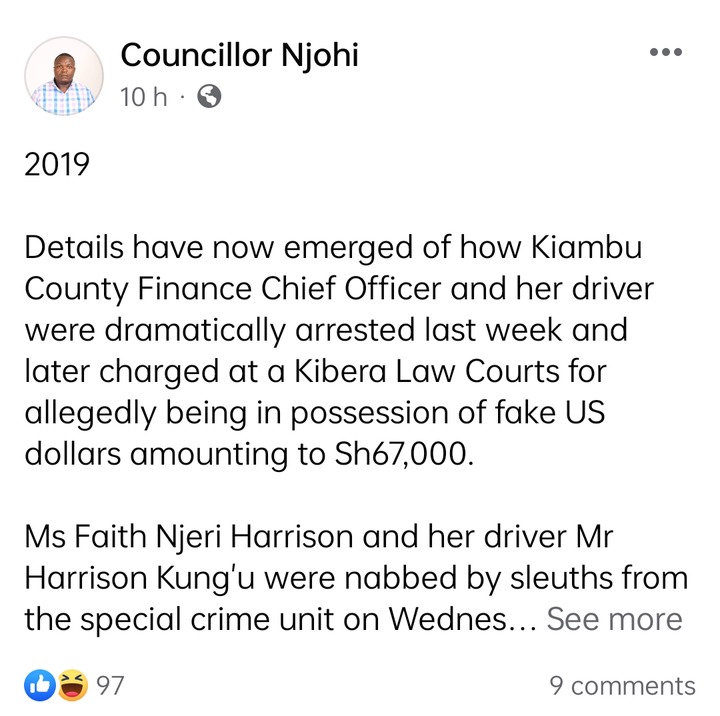 Detective Cyrus Keter prepared an inventory, in which Harrison claimed ignorance regarding the dollars but admitted to being aware of the Sh50,000 found in her possession. Detective Wilson Koech, in a sworn affidavit, informed the court that the arrests were made based on complaints received from innocent members of the public and foreigners who claimed to have been defrauded by fraudsters.
The two individuals were reportedly seen frequenting various entertainment venues in Parklands.
Following the arrest, Faith Njeri Harrison was released on a bond of Sh1 million, with the option to provide a surety of a similar amount or pay a cash bail of Sh200,000.
President William Ruto's decision to nominate Harrison for the PS position has raised questions about his consideration of her past scandal.
This move comes after Ruto dismissed former PS Josephine Mburu due to her involvement in graft-related issues. It remains unclear whether the President took Harrison's scandal into account when making the nomination.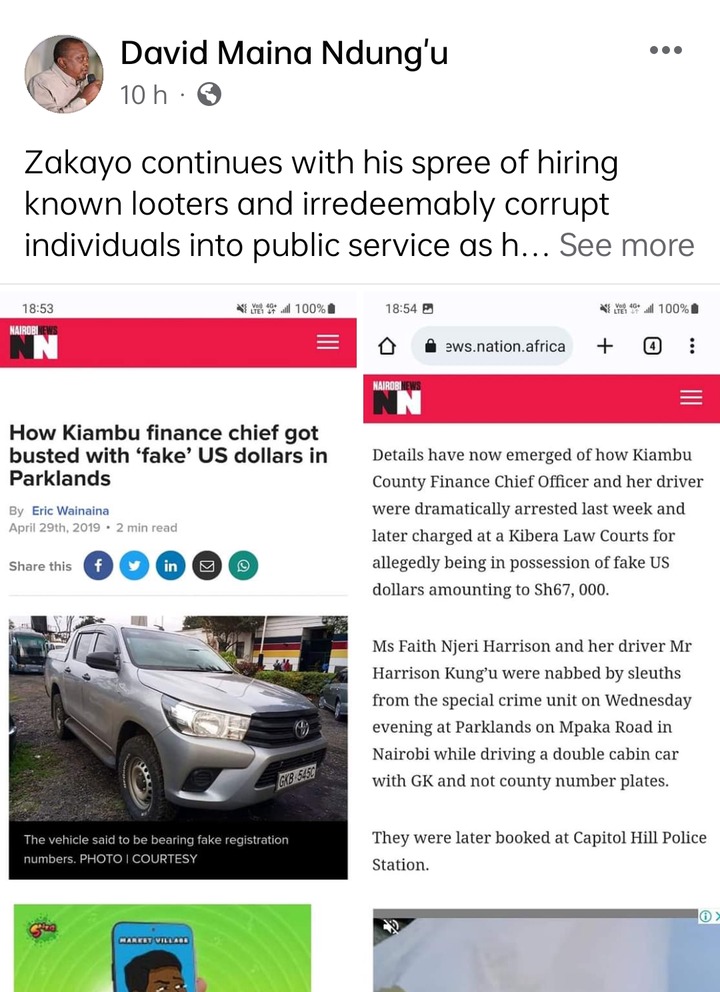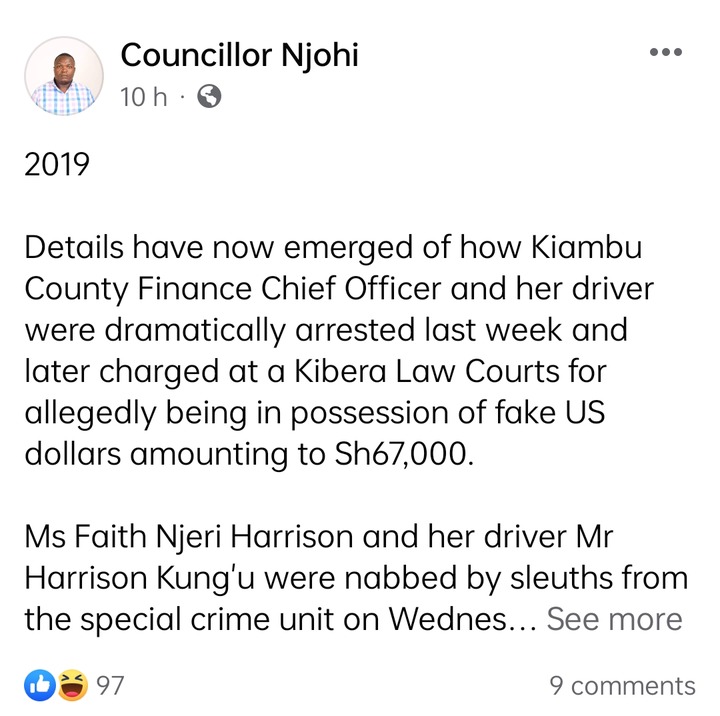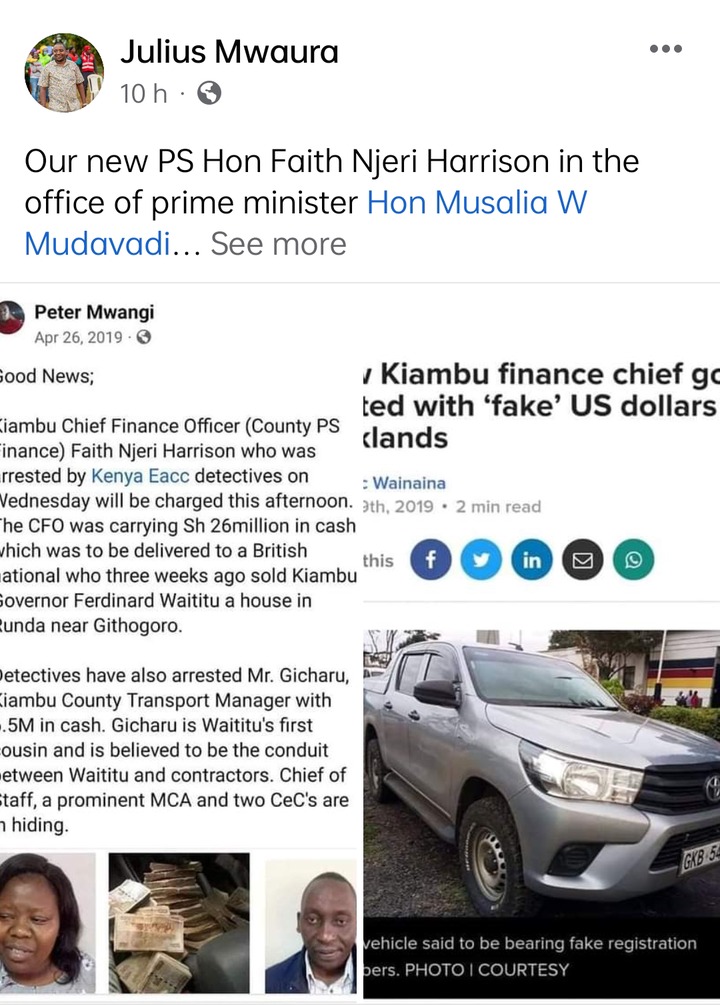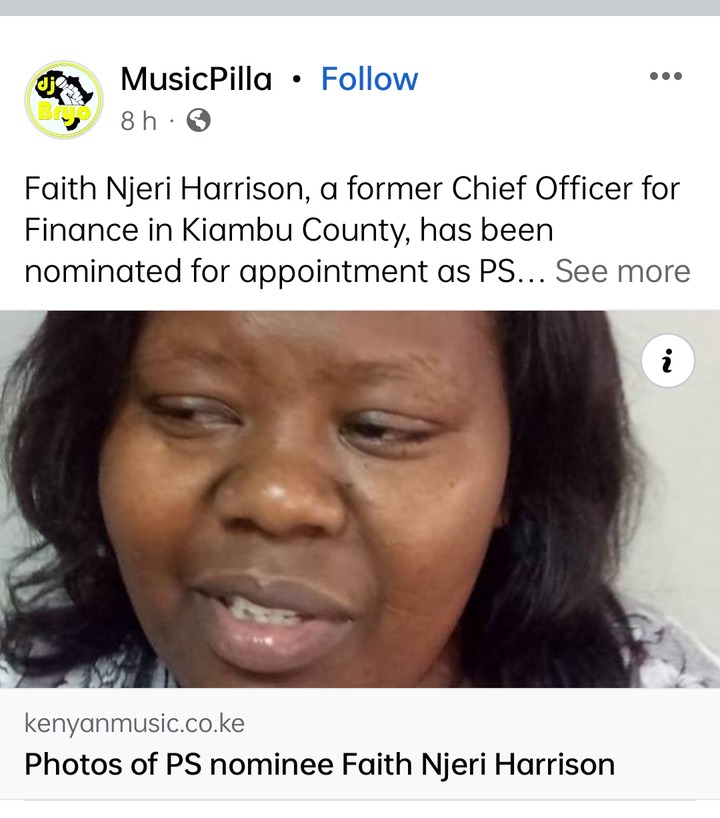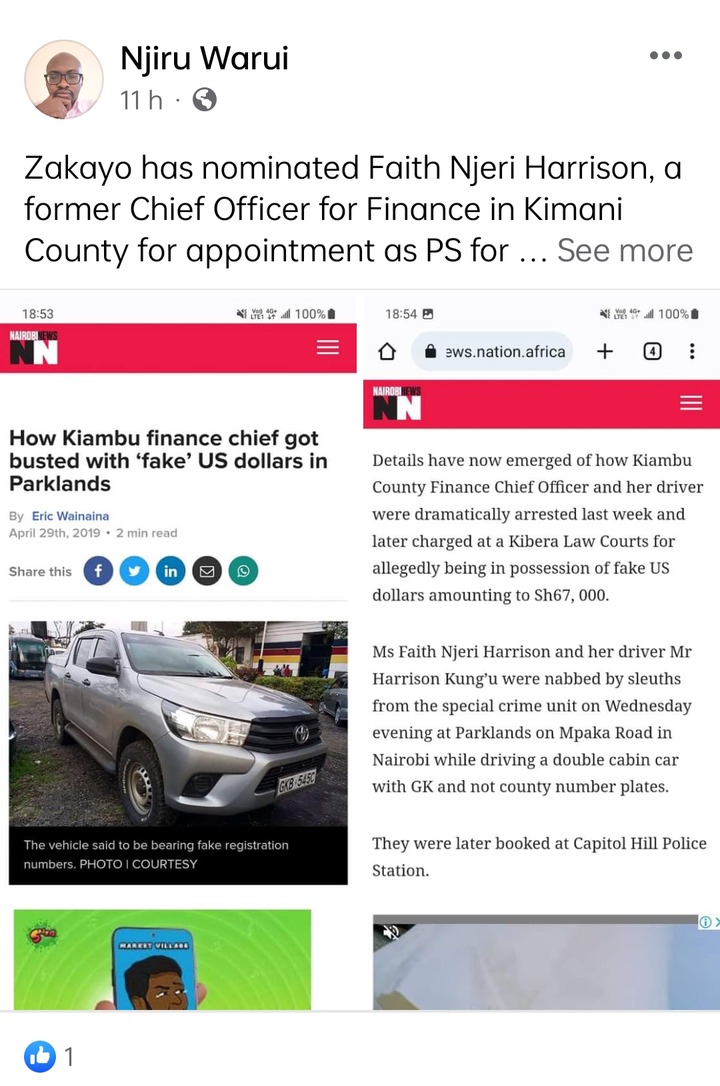 Content created and supplied by: Jay_Moh (via Opera
News )