Photo courtesy of Dr. William Samoei Ruto, the president of Kenya.
Good news for Kenyans residing in prestigious local and regional locations is that the Kenyan government decided against raising taxes on a number of goods.
The recently proposed Finance Bill 2023 will not include any increases in the taxes imposed on alcohol and cigarettes, the Kenyan government declared today, May 20, 2023, via the Ministry of Treasury.
The Kenyan government claims that the choice to restrict the increase in taxes on alcohol and cigarettes was made on purpose in an effort to shield the businesses that make them from the high cost of production.
The tax increases on the two products mentioned above were primarily the work of the President Uhuru Kenyatta Jubilee administration in an intentional effort to boost tax revenue.
It is crucial to keep in mind that luxury goods and gambling were both obvious candidates for excise tax increases under the previous administration.
The aforementioned products were long believed to be effectively price inelastic, meaning that changes in their costs had little effect on consumer demand.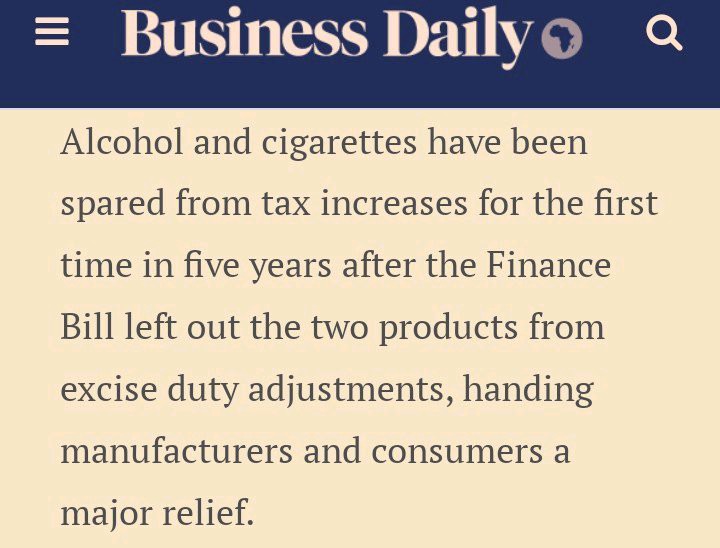 Content created and supplied by: [email protected] (via Opera
News )