Lawyer Ahmednasir Abdullahi has asked president William Ruto to arrest the public servant who release the tonnes of Suger condemned unfit for human consumption ages ago.
"The audacity of the corrupt public servant is breathtaking. How does one have the guts to release for public consumption tonnes of sugar condemned unfit for human consumption ages ago? And when will the Kenya entrepreneur who pulled the strings & made crazy profits be arrested?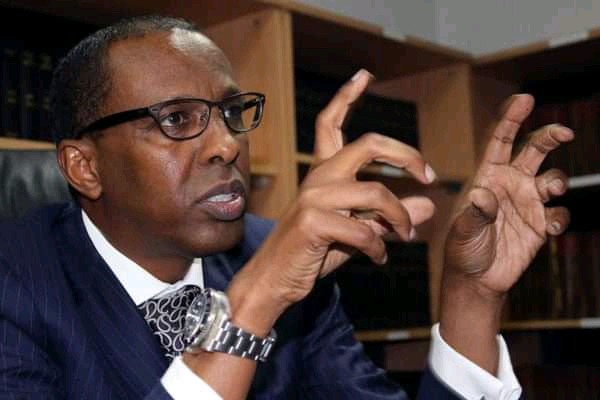 "The speed with which president William Ruto is responding to corruption dominated sectors,cracking the whip must be recommended.Professional job not political & tribal games as it used to be with the previous administration.Many are loyal but get fired for incompetency". Netizen says.
we don't have a country and it's not the first time we are hearing about contrabands good which are harmful in Kenya. We can have a round table debate on this over and over, talk too much but nothing changes. The 26+ should be behind bars as investigation takes place.
The government is to blame for the slow pace of doing anything, that suger could have been dealt with the very first day it was discovered,how did they allow it to leave the port to a godown in thika and left there for 4 years?
You can follow this link for more information for yourself;
The audacity of the corrupt public servant is breathtaking. How does one have the guts to release for public consumption tonnes of sugar condemned unfit for human consumption ages ago? And when will the KENYAN entrepreneur who pulled the strings & made crazy profits be arrested?

— Ahmednasir Abdullahi SC (@ahmednasirlaw) May 18, 2023
Content created and supplied by: Newsprime (via Opera
News )