A source has revealed about a young boy who has left netizens in shock. This is after showcasing his ability to name all leaders from President William Ruto to governors, MPs and MCAs. 
More to that, he did not break any sweat naming presidents of countries such as Rwanda, Uganda France and the United Stares of America as well. 
This is something that has left many netizens talking, most of who could not imagine it was possible. One has actually said, that's a gift direct from God.
At young age our brains are sharp to even narrate all football players in the world but as one grows older, more new and crucial things plus life hardships accumulate the brain.
Another netizen has alleged that, He doesn't even care about the Kenya's economy , he still goes on naming Kenyan president . At my age I don't even understand who is the president.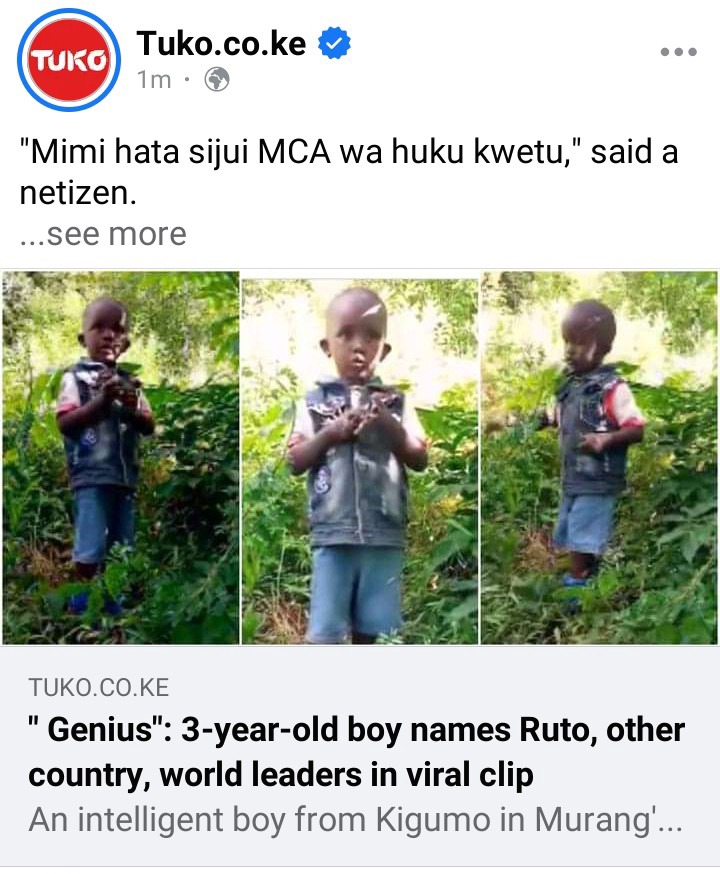 Content created and supplied by: Josfyn (via Opera
News )