After he assumed office, Governor Johnston Sakaja embarked on measures that would see him sweeping key offices under the county administration so as he'll have people that he planned to work with.
For starters, even in his campaigns the governor was against the Nairobi Metropolitan services and promised that if he was to become the county boss they'll be the first crew to surrender the tools of back to the rightful administration.
Living up to his promises General Badi the director of the NMS handed over the instruments of power to Sakaja's administration, this would later be followed up by a series of measures by the new Governor among them kicking out the Kenya Revenue Authority over poor revenue collection under NMS.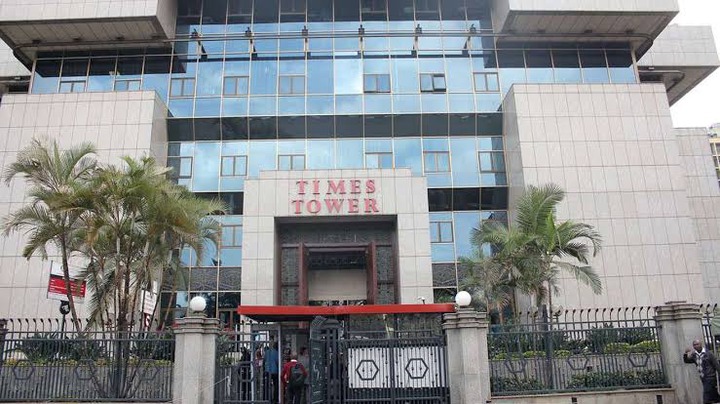 On their replacement, The Nairobi Revenue Collection was unveiled an organ Sakaja has proclaimed in different occasions that they've done better in revenue collection.
To make it to more efficient, city billionaire and a mathematician has been nominated by the governor as the chairman of the Nairobi Revenue Authority.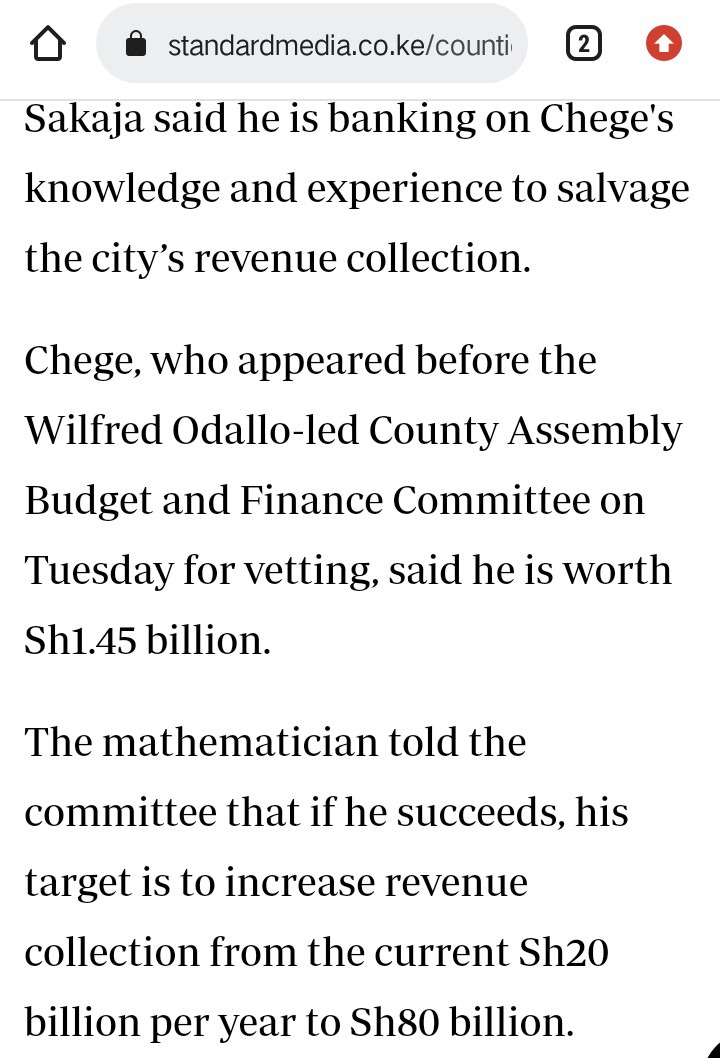 Andrew Chege who has a background in statistics and computer science told the budget committee that he has amassed properties worth 1.4 billion shillings from different private investments.
If approved he scaled down to say that his plans are to increase the Nairobi revenue collection from the current 20 billion annually to 80 Billion (Ksh).
Saying it's doable, the projected percentage increase in revenue collection if achieved would be a huge milestone Chege arguing that proper measures need to be inculcated in the county systems.
Adding on that he said that the national government owes the city billions and there'll be ways to recover the money.
Chege oversaw statistics for the Kenya Revenue Authority for more than ten years, and if his bid is successful, he will lead the recently established NRA.
Photos.
Courtesy
,
Content created and supplied by: Banda_Yusuf (via Opera
News )