Fresh details details have emerged of how a CS disgruntled of sugar deal told president William Ruto. The CS is said to have been shortaged in the deal by a senior Mt Kenya leader before he decided to expose the entire matter to President Ruto.
Here is a link: https://nation.africa/kenya/news/how-cs-who-missed-out-on-loot-exposed-bad-sugar-deal-4240910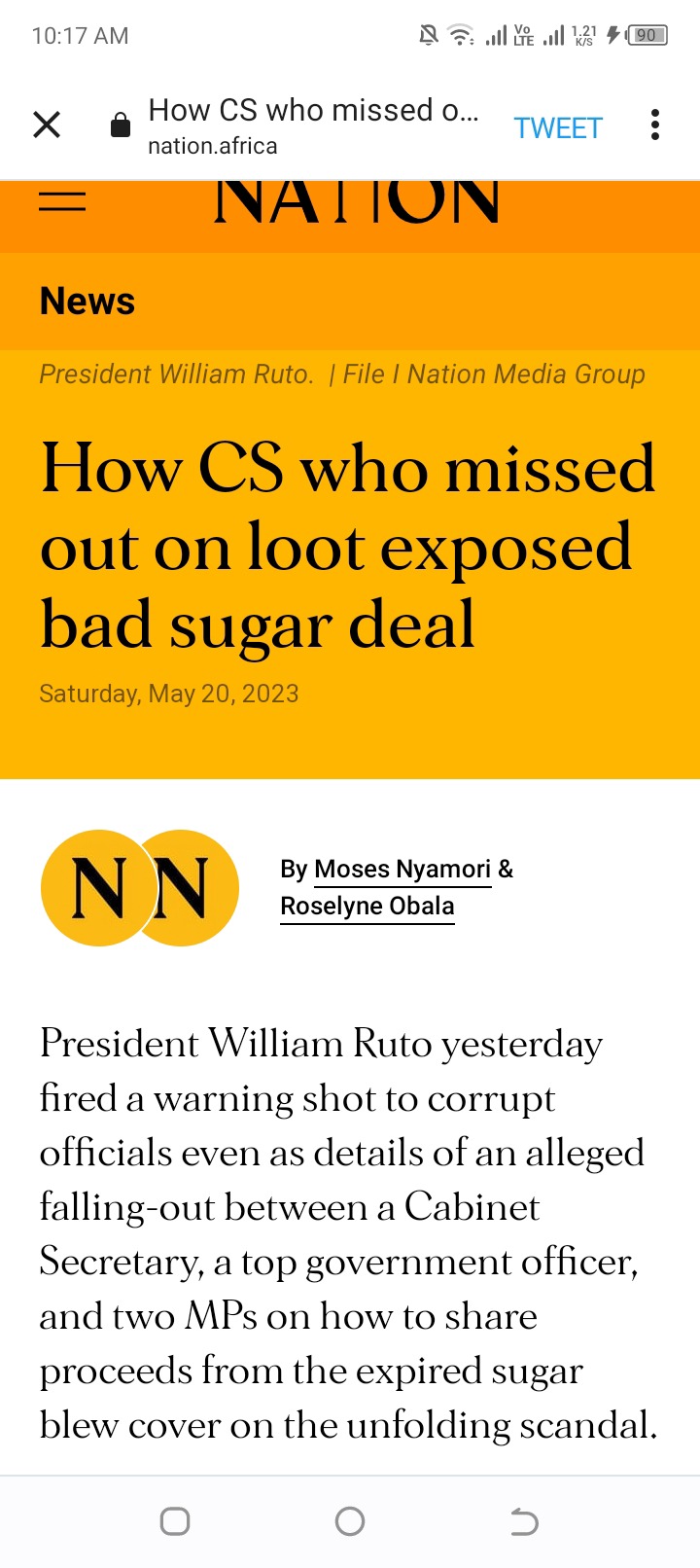 The deal was hatched between two MPs from Mt Kenya region and the said powerful Mt Kenya leader. However, after the CS realized that he had been excluded, he decided the expose the matters to the powers that be as a Whistle-blower.
This issue has led to fallout in the Cabinet immediately after president William Ruto ordered for fresh investigations to ascertain of what exactly happened. It's clear that after the investigations the corrupt government officials will be punished.
President Ruto has already fired several government officials who are involved in matters corruption. The president has made it clear that friends and those who are not his friends will regret heavily if they are caught up in corrupt activities.
Content created and supplied by: Nyandu (via Opera
News )