Most people are familiar with Mrs. Ruth Akinyi as the contentious ex-wife of Rarieda MP and former Foreign Affairs Minister Raphael Tuju
But not everyone is aware of how much the former Tuju's lover's life declined after their breakup.
According to The Standard, when she and her pastor husband split up years ago, Akinyi couldn't continue to live the opulent lifestyle she had before.
Akinyi has reportedly been compelled to get up extremely early in order to prepare matumbo and chapatis in her hotel on Mombasa Road, according to the account.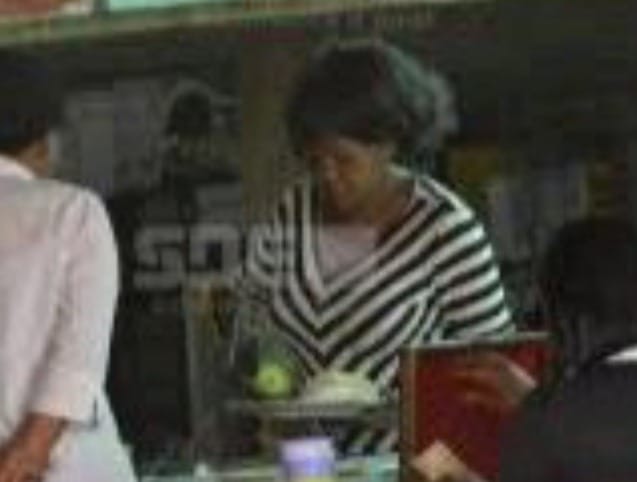 At ten in the morning, she arrives at work and uses charcoal jikos to prepare chapati, matumbo, fish, liver, beef stew, and rice before selling the goodies to famished office workers along Mombasa Road.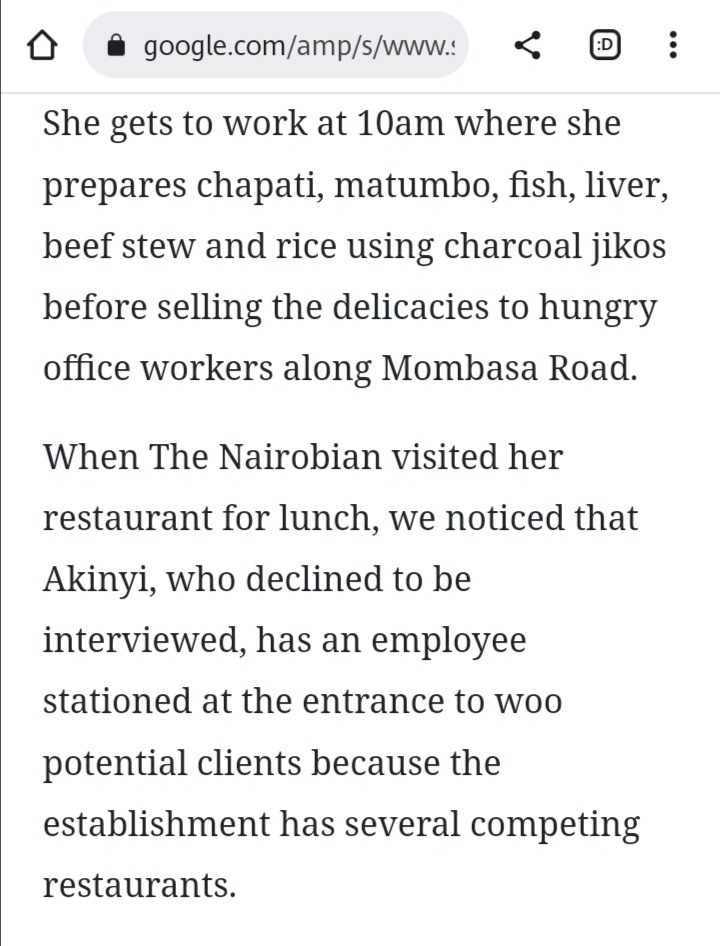 According to the Standard Akinyi, who declined to be interviewed, has a staff member stationed at the entrance to court customers because the establishment has a number of rival restaurants, as we saw when The Nairobian went to her eatery for lunch.
In court documents, the former Minister promised to pay off Akinyi's debt for the $180,000 bank automobile loan in two equal monthly installments of $90,000 and to give her a maintenance stipend of Sh200,000 each month notwithstanding her suffering.
Tuju had also pledged to cover any medical expenses his wife could accrue.
She allegedly sold chapatis even though she carried on living her life for some time after that.
Content created and supplied by: KokiNews (via Opera
News )