Bomet county leaders are the talk of the town after they posed for pictures with a jembe. The leaders from the governor's office including the CEC held the farming tool high for records may be and communication later. Bomet County has been on the spot for poor construction works and questionable buildings.
Politicians usually go too far while trying to prove to electorates that they are doing work. This kind of thinking without thinking twice, usually gets them doing unimaginable. According to Bomet's governor's political blogger, the group was launching a development project and the jembe holding was just symbolic.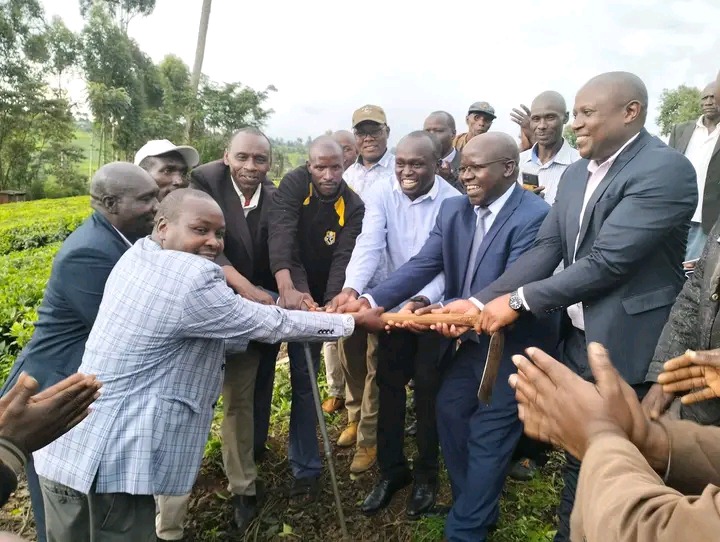 On many occasions a ribbon, a stone a shovel on a simple construction are the popular ways of launching a construction but the South rift county chose to be unique. These are some of the critics by Kenyans on the now viral pictures.
"These pictures do not send the intended information, it looks like you are fighting for a farm tool, and this one you are picking soil from the spade looks like you were in a funeral. You can do better."
"Are you launching a farm? why the hoe? this does not make any sense at all. I wonder why Bomet always gets most of the things wrong,"
Content created and supplied by: JoylnJay (via Opera
News )