The Lagos State Police Public Relations Officer, SP Benjamin Hundeyin has reacted to the statement of Peter Okoye, a well-known Nigerian musician over his take regarding the unruly behavior of Seun Kuti in a viral video that has since sparked mixed reactions among Nigerians.
In the video making rounds, Seun Kuti was seen assaulting a police officer in uniform. Reacting to the video, Kuti claimed that the police officer was trying to harm him and his family members, and he was left with no choice but to defend himself.
Reacting to this, Peter Okoye urged the Nigerian Police to tamper justice with mercy because it seemed Seun Kuti's family was in danger. He noted that Seun must have been clouded by the emotion to defend his family from danger and this made him not aware of what he was doing.
Peter Okoye said, "Quite an unfortunate incident, and from reports, it seems Seun's family was in danger hence the altercation. When you understand what happens when a man is put in a situation to protect his family from any form of danger, our emotions get the better of us.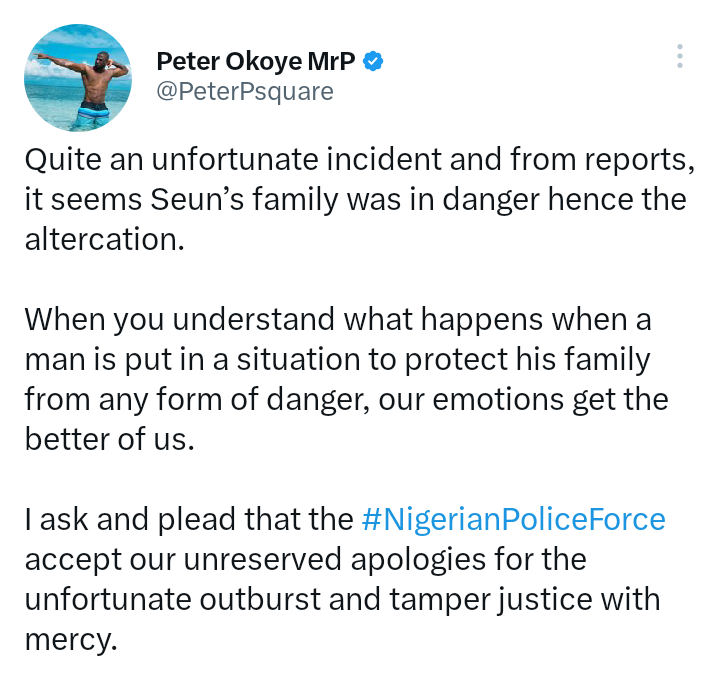 I ask and plead that the #NigerianPoliceForce accept our unreserved apologies for the unfortunate outburst and tamper justice with mercy. "
Reacting to this, the Lagos State Police PRO said, "Whenever you feel an unarmed lone police officer put your family in danger (God forbids it), go ahead and slap the officer. Do it in Nigeria and the USA where you visit often. I'm certain eminent Nigerians will bring up this argument of yours in your defense."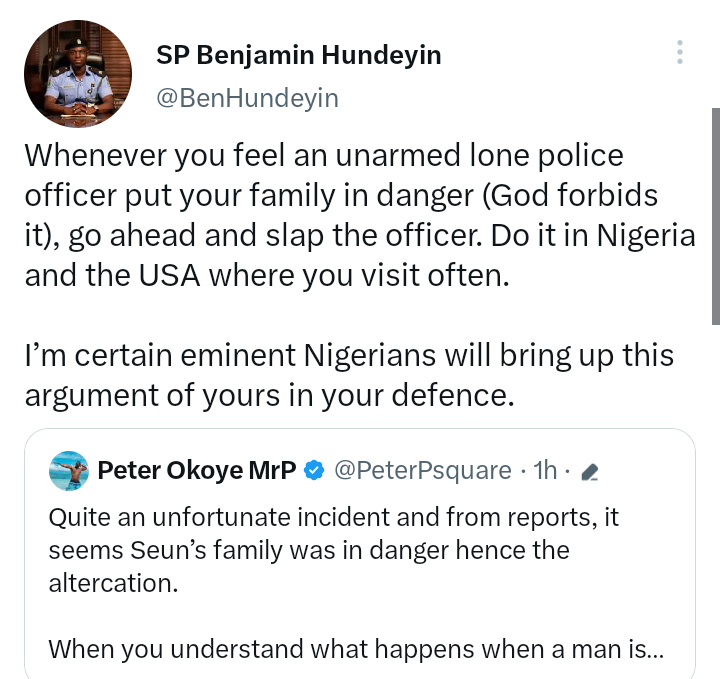 The post of Hundeyin elicited mixed reactions from Nigerians. Below are some of the reactions.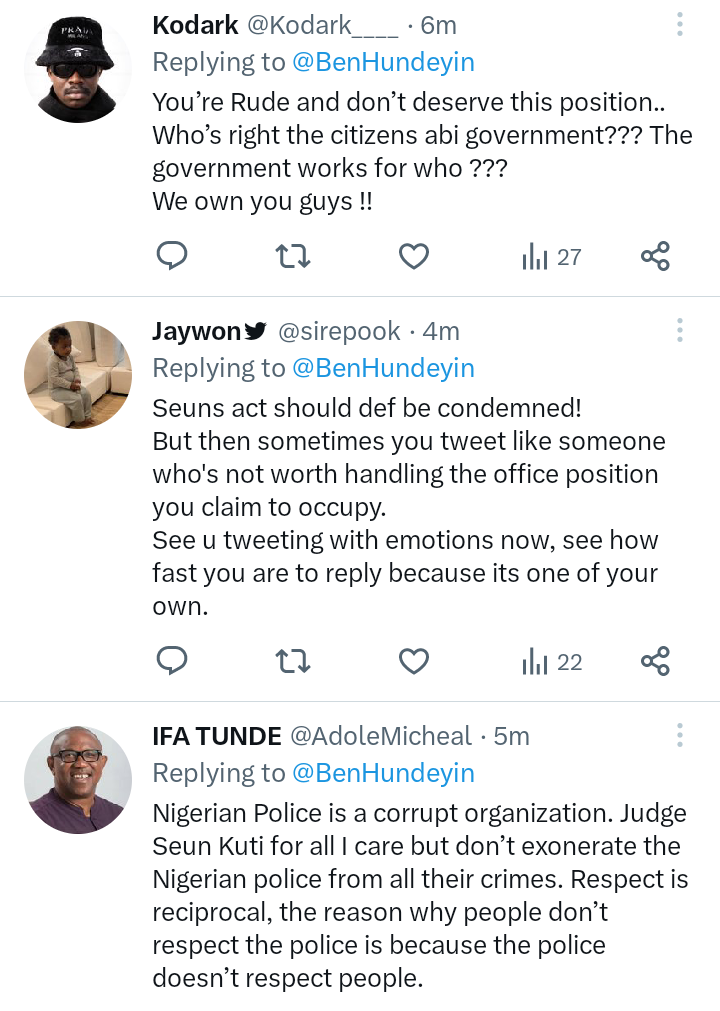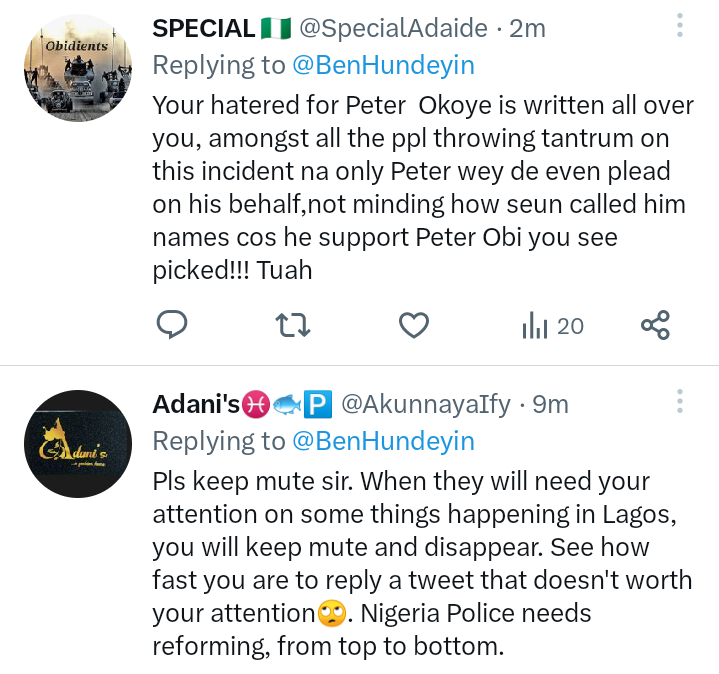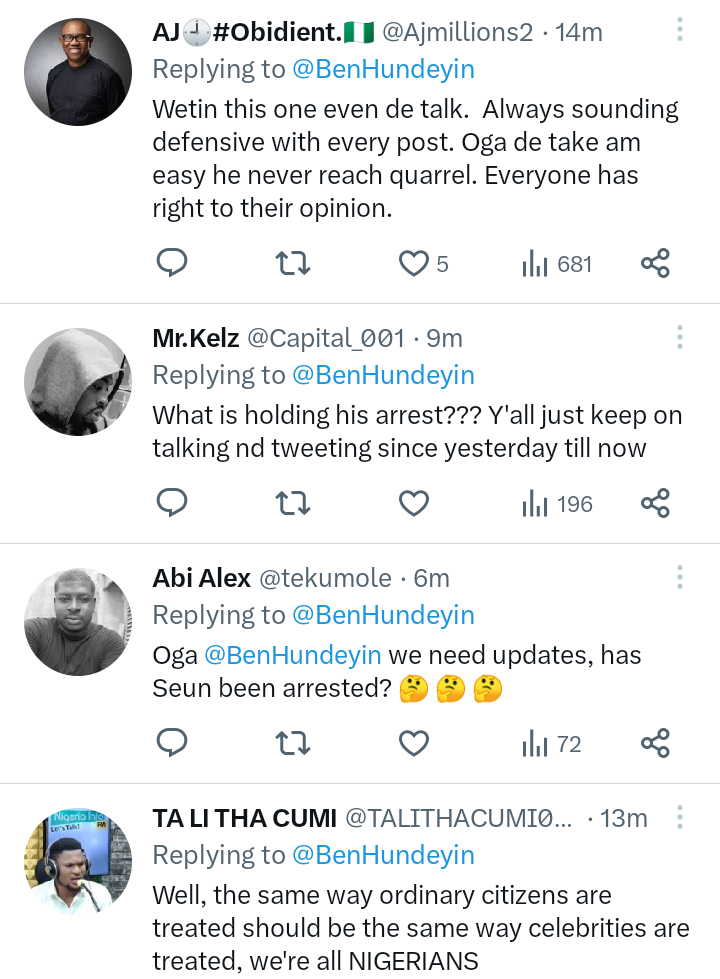 Content created and supplied by: Lilridex (via Opera
News )