Prince Olumuyiwa Adejobi, the FPRO of the Nigerian Police Force, has generated a lot of attention online after responding to a fan's tweet that contrasted him with Jimoh Moshood, the former FPRO of the Nigerian Force.
The supporter posted in response to Prince Olumuyiwa Adejobi's tweet regarding Seun Kuti's arrest: "A man y'all claimed surrendered himself in.Oga Jimoh, this PPRO doesn't function this way, ooo.
Prince Olumuyiwa Adejobi responded to this fan's tweet contrasting the current FPRO, Prince Olumuyiwa Adejobi, with the previous one by tweeting, "So na just Jimoh you know? Was he tweeting at the time? Or were you talking to him in this way? Man, tell me something. I know what you need since I am on Twitter. Ok"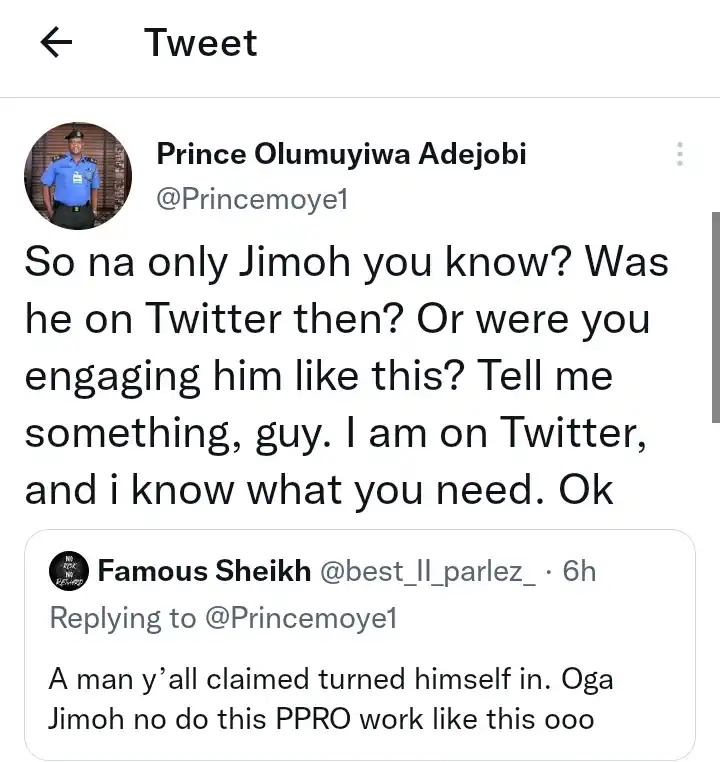 Prince Olumuyiwa Adejobi's tweet in response to a fan who compared him to Jimoh Moshood drew replies from his followers and social media users. Some expressed their support for him, while others urged him to refrain from answering to every tweet.
Here is a sample of the responses: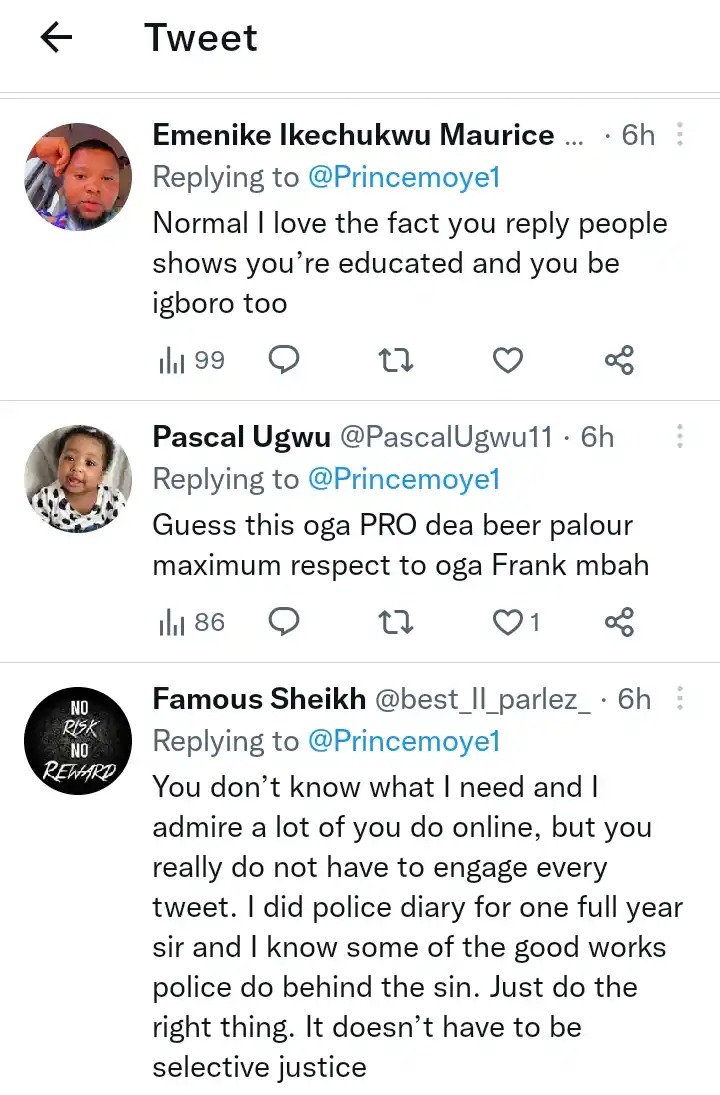 Content created and supplied by: Oladaily (via Opera
News )