Reality TV star Angel recently caught the attention of Nigerians when she told OAP Nedu that if he wanted a sugar daddy, he should go and get one, as nobody was stopping him. Her statement sparked a conversation about misogyny, jealousy and slut-shaming in the entertainment industry.
This came right after OAP Nedu spoke exclusively on a interview, on the success of Nigerian Women after the television reality show.
It's no secret that men are often jealous of successful women, and Angel's statement highlighted the double standards that exist when it comes to women's success. While many men can buy cars, watches, and houses without anyone batting an eye, when a woman does the same, people are quick to question her source of income and accuse her of having a "sugar daddy"
Angel's statement resonated with many female celebrities in Nigeria, who have been subjected to slut-shaming and other forms of misogynistic behavior. Big Brother Nigeria, in particular, has seen numerous women come out of the house to become successful actresses and entrepreneurs. But instead of celebrating these achievements, many people, particularly men, are quick to criticize and question the source of these women's success.
It's time for people to stop doubting the success of women and accept that many have worked hard to get to where they are. We've seen celebrities like Tacha, Nengi, Erica, Liquorose, Uriel and Anto, who have all come out of Big Brother Nigeria and made spectacular accomplishments. Instead of attacking them for being successful, we should be celebrating their achievements.
No woman should have to face slut-shaming, misogyny or any other form of oppression just because she is successful. If a man wants a sugar daddy, then he should go and get one. It's time for us to support and empower women, instead of attacking them for their success.
Screenshot of her post below.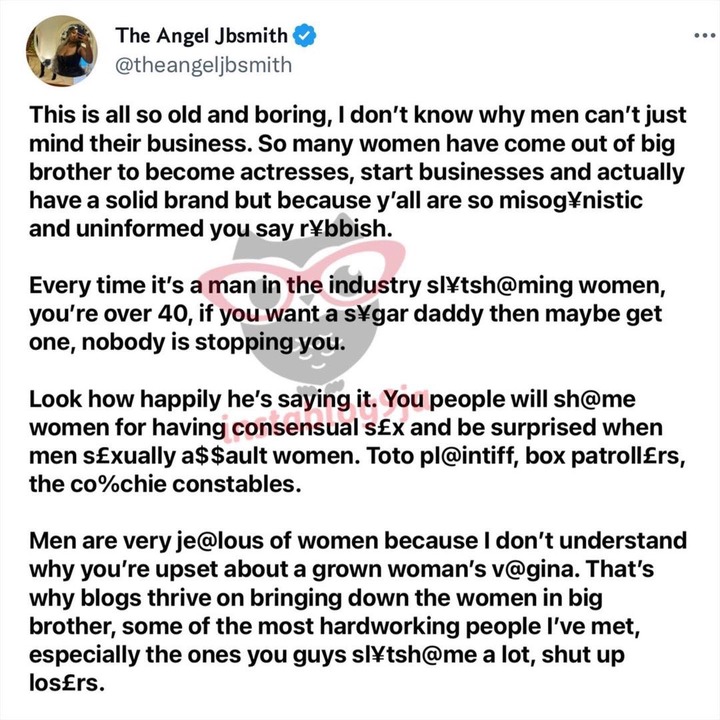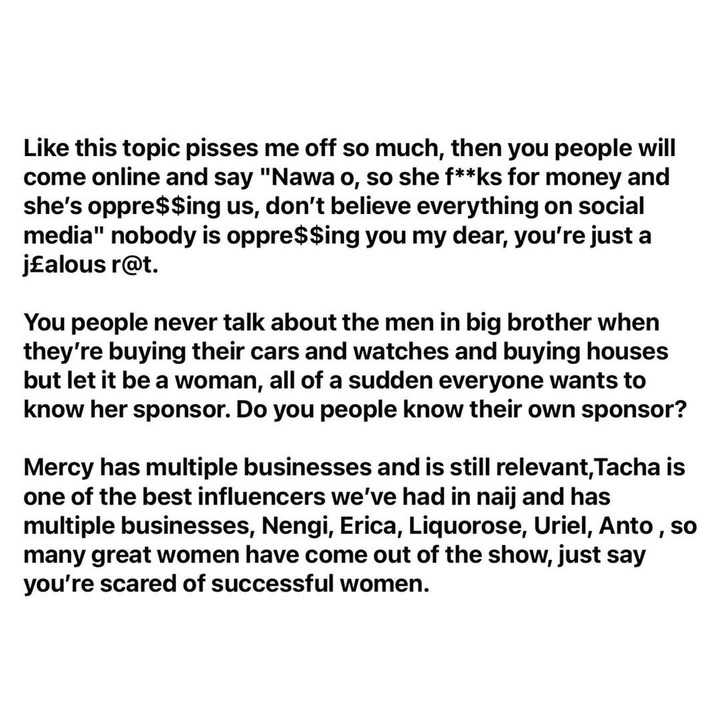 Angel sends reply to some online trolls.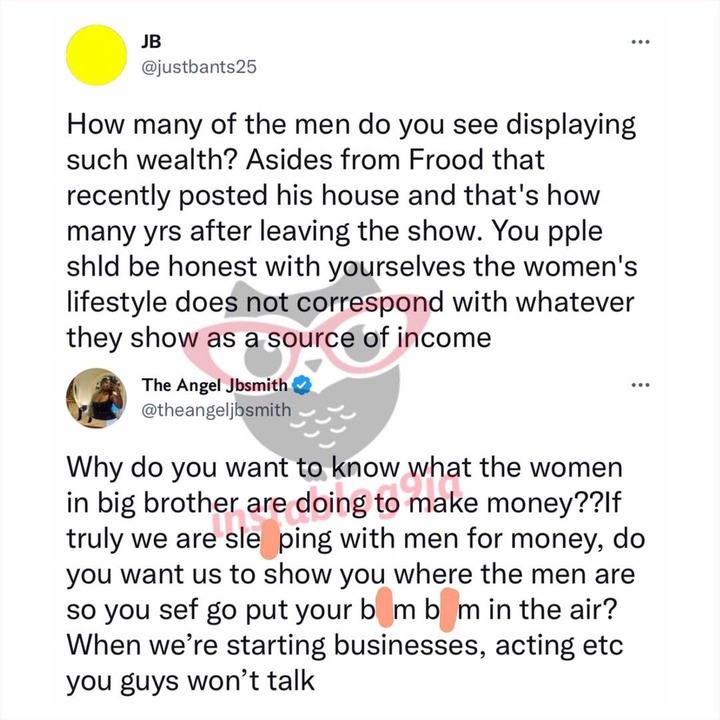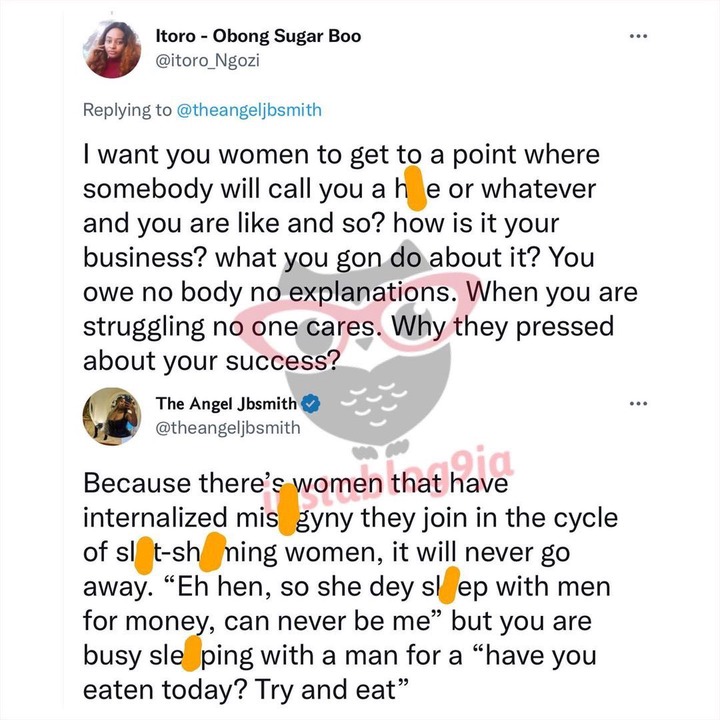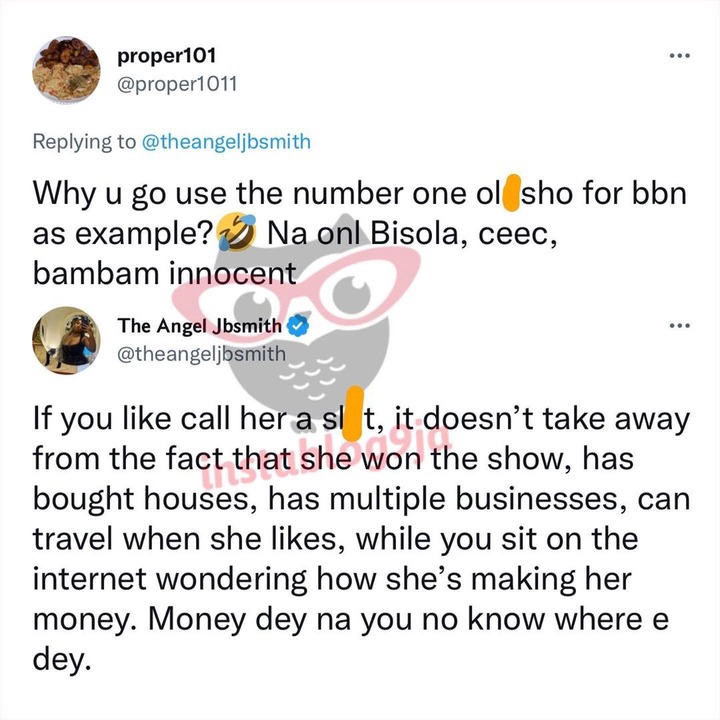 Content created and supplied by: Businessadvocate (via Opera
News )