After a fan claimed that Fela's Music could not save Seun Kuti after he was recently caught on Camera assaulting a Police officer on Uniform, Nigerian Police Force Public Relations Officer FPRO, Prince Olumuyiwa Adejobi, left his fans and social media users buzzing with his response, which included part of Fela's lyrics.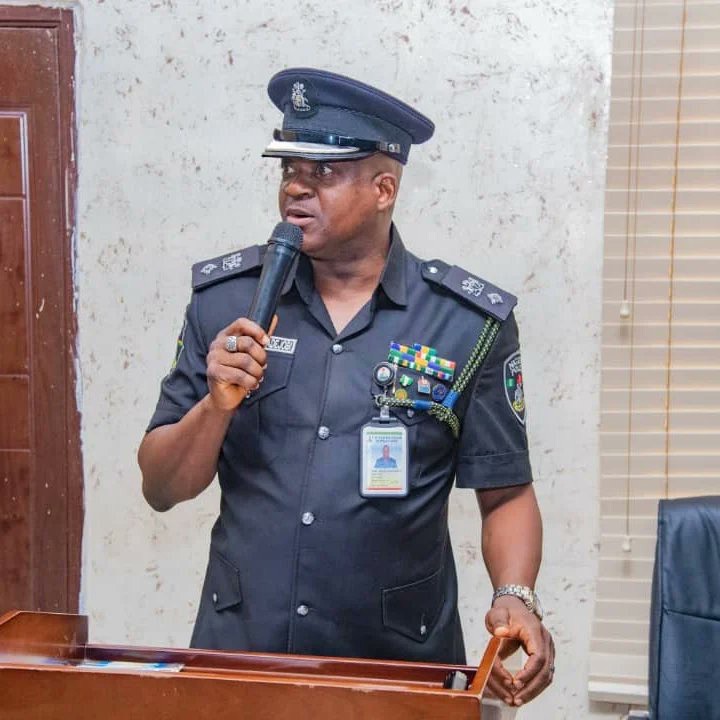 One Twitter user referred to Seun Kuti as "Idan" and said, "Idan don go do pass e pawa, e papa music no go save am, na high college e dey go do time."
Prince Olumuyiwa Adejobi, the Public Relations Officer for the Nigerian Police Force, responded to a fan's tweet saying that Fela's music wouldn't help Seun Kuti after he was recently arrested for attacking a police officer by quoting from Fela's song Trouble Sleep Yanga wake up.
Olumuyiwa Adejobi, Nigeria's Prince, took to Twitter to proclaim, "Cat dey sleep, rat go bite em tail, wetin e dey find ooo, palava e dey find, palava e go get oooooo."
Fans and followers of Prince Olumuyiwa Adejobi, the public relations officer for the Nigerian police force, reacted to his tweet in which he quoted Fela Kuti in response to a fan's question about who said "Nigeria is a cruise country," with some finding the exchange hilarious and attributing the line to Seun's father.
Here are some examples of the responses his followers and online friends have given: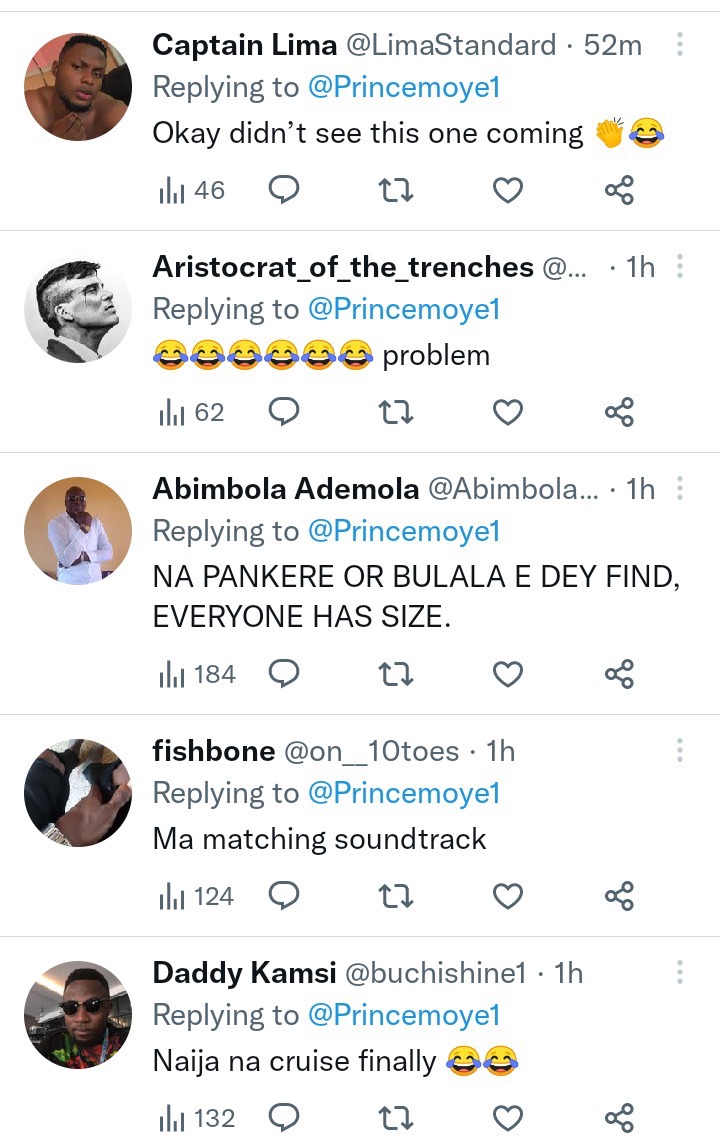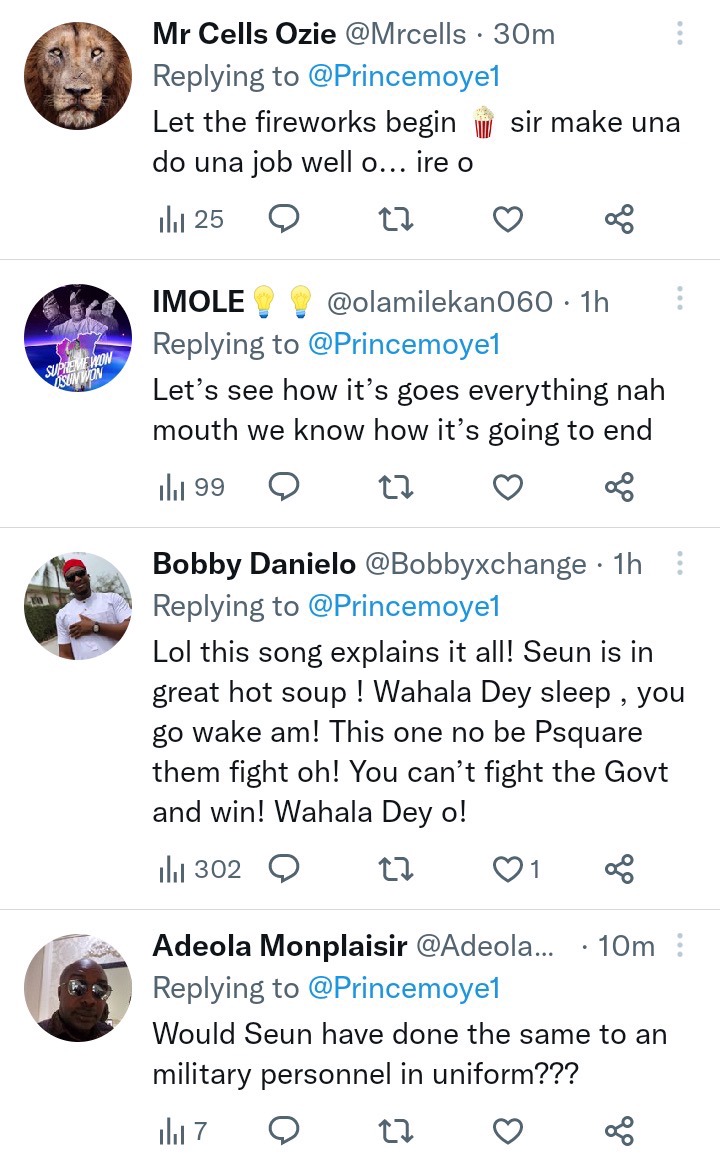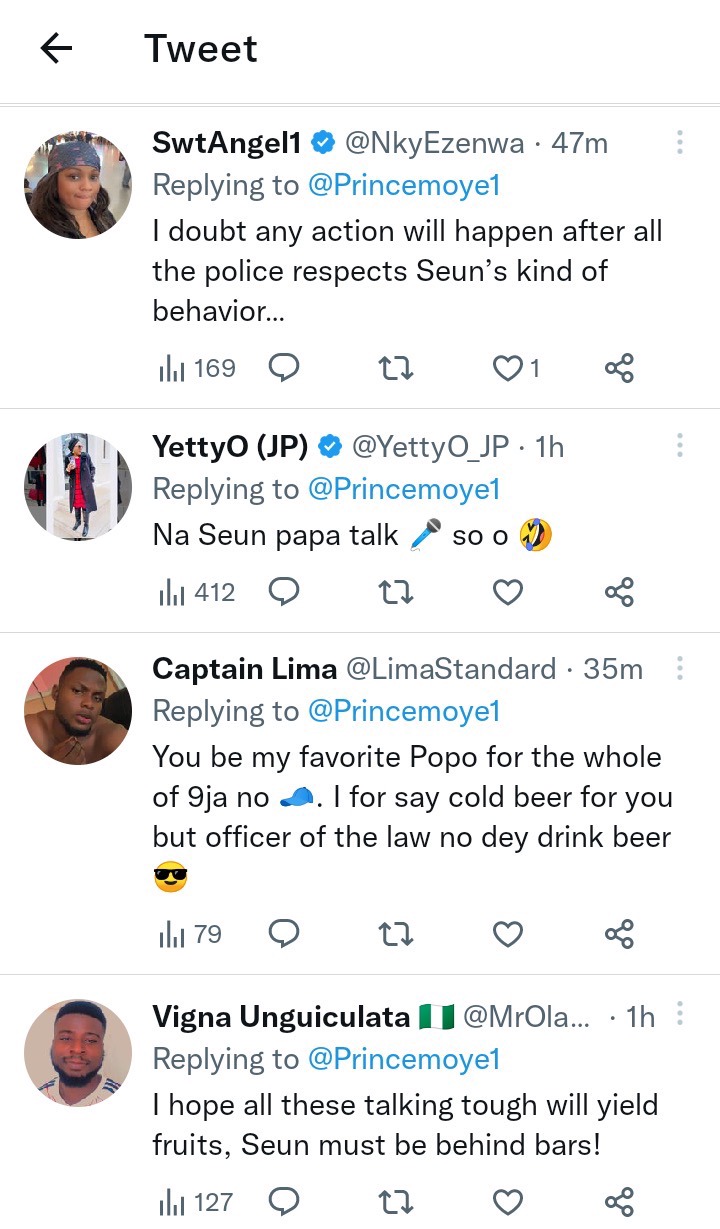 Leave your opinion out of this.
Content created and supplied by: Loyalnews (via Opera
News )