Nollywood actor, Adekola Tijani, has recounted how he communicated with his late colleague, Murphy Afolabi, about thirty minutes before his tragic death. 
Speaking with Goldmynetv at the deceased actor's funeral, which was held at Ikorodu on Monday, the 15th of May, 2023, Adekola Tijani talked tearfully talked about how his late colleague was loved by a lot of people, and how he also lived a simple life. 
Tijani who spoke in the Yoruba language said:
"I shot his first movie, and he was the first person to discover my acting skills. We have done a lot together, we have fought and settled. I know everything about him."
He added that they spoke just thirty minutes before his sudden demise. Adekola Tijani stated that some of Murphy Afolabi's words during their conversation sounded as if he had a premonition about his death.
He noted that the late actor had sent in his thrift contribution earlier than expected, which was unusual.
When he asked him why he did that, Murphy's response was that one can't tell what will happen in the next minute.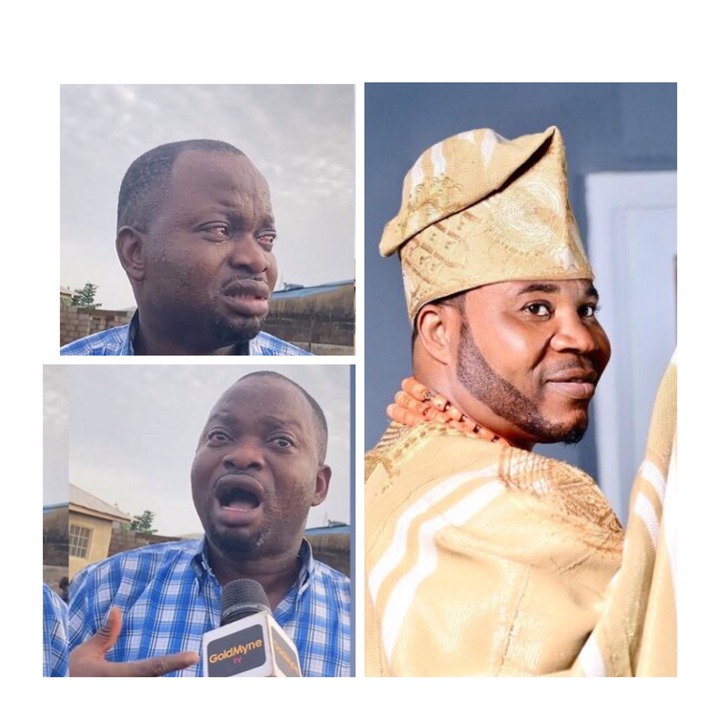 "Yesterday, he sent money for a contribution we always have on Sundays. He sent it early, and I questioned his choice to send it early. His response was that we don't know what would happen the next day or in the next minute. I didn't know he was bidding me farewell," he said.
According to reports, Murphy Afolabi fell in the bathroom of his home on Sunday, the 14th of May, 2023. He later died from the injuries from the fall. The actor was buried on Monday, the 15th of May at his Ikorodu residence. 
Content created and supplied by: Real_Gist (via Opera
News )