Esther Akoth popularly known as Akothee has shared a romantic message of how she has already missed her husband Denis Schweizer. The couple are in preparation of their second wedding that will be held at Sweden after the first one that was held in Nairobi during Easther Holiday. The business lady and Musician shared a lovely message through her Facebook page hailing praises to her New husband expressing confidence how she has trained herself on how to treat him romantically in their impeding Honeymoon period.
According to Akothee, she has left All including children and now to focus on making her husband happy as they prepare for their second wedding. She has recognized Denis Schweizer who she nicknamed Omondi (Omosh) as the 7th in relation to the previous 6 broken marriages.
"I have missed you my Chum Chum. I have missed your strong arms and uncountable kisses.The touch language is a real connection to what a woman needs it's been 27days and feels like years. I am done with kids and work . Now the Floor is for the two of us. Hold you soon , My Chum Chum The 7th @misteromosh. " Akothee said through her Facebook page.
In one othe photos she shared where her husband was holding her tightly on their seat, attracted more reactions from the fans. One of the fan body shamed her in Colourism where she made an inappropriate comment saying "handsome lady and beautiful Man over there." Many of the other fans in reaction of the comment, the warned her that Akothee will harshly respond if she reads the comment considering how she doesn't give a damn sh*t to such negative minds.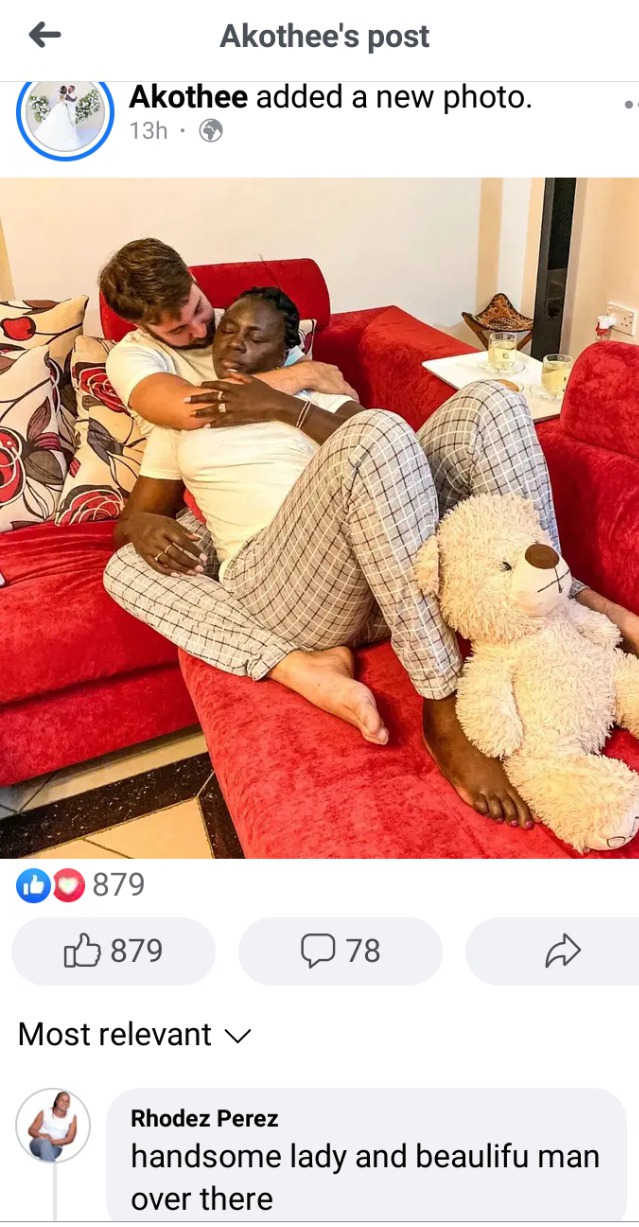 However Akothee responded laughing it of saying "that is what turns him on." Akothee seems to express the confidence that her man likes her skin colour and he is comfortable with it.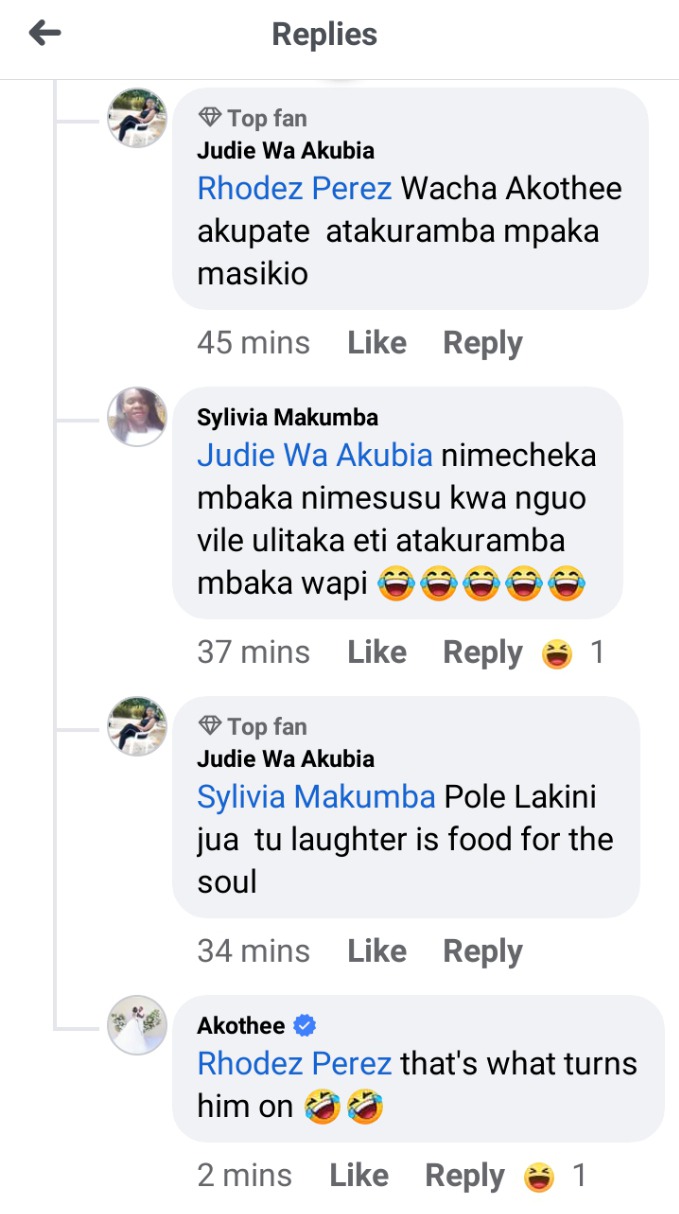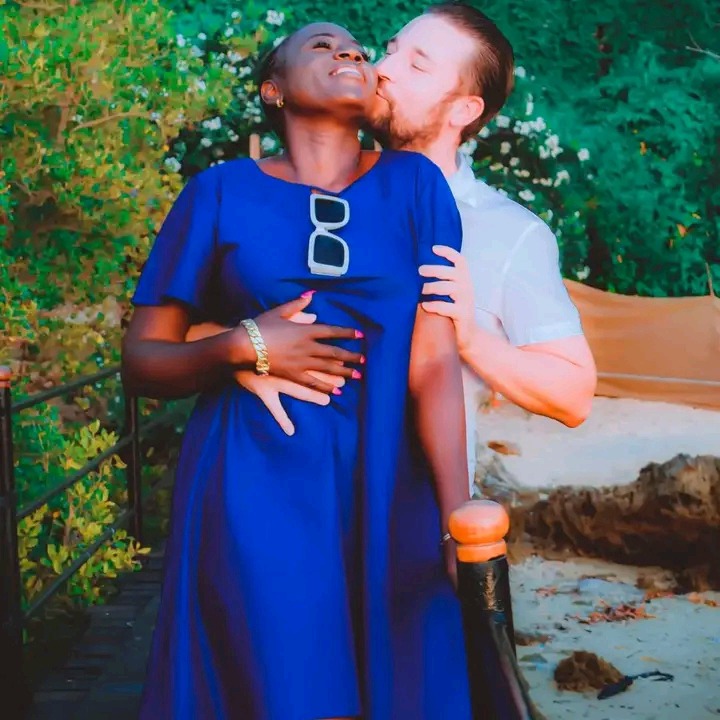 Photo courtesy: Akothee enjoying some light moments with her husband in a romantic way.
Content created and supplied by: Fremo (via Opera
News )