Akothee has gone ahead to ask netizens if they are loved the way she is loved. She has then said, My husband my heartbeat my happiness my love.
She has also told her fans to guess the honey moon destination. However, she has acknowledged the fact that she does not know as well. She has also said that she feels like she will be meeting her husband for the first time. Mr Schweizer is pulling a girl inside out of her.
A netizen has said, Akothee is an alternate lady, she s not Africanised like you! She visited the baby daddy to say hi to her kids before getting off to honeymoon, the husband understands everything here, least you surprised continue with your Africanisation.
Another has alleged, I like the way you are confusing your enemies mama. One minute you are cooking at baby daddy's. Next minute you are talking about honey moon with your current.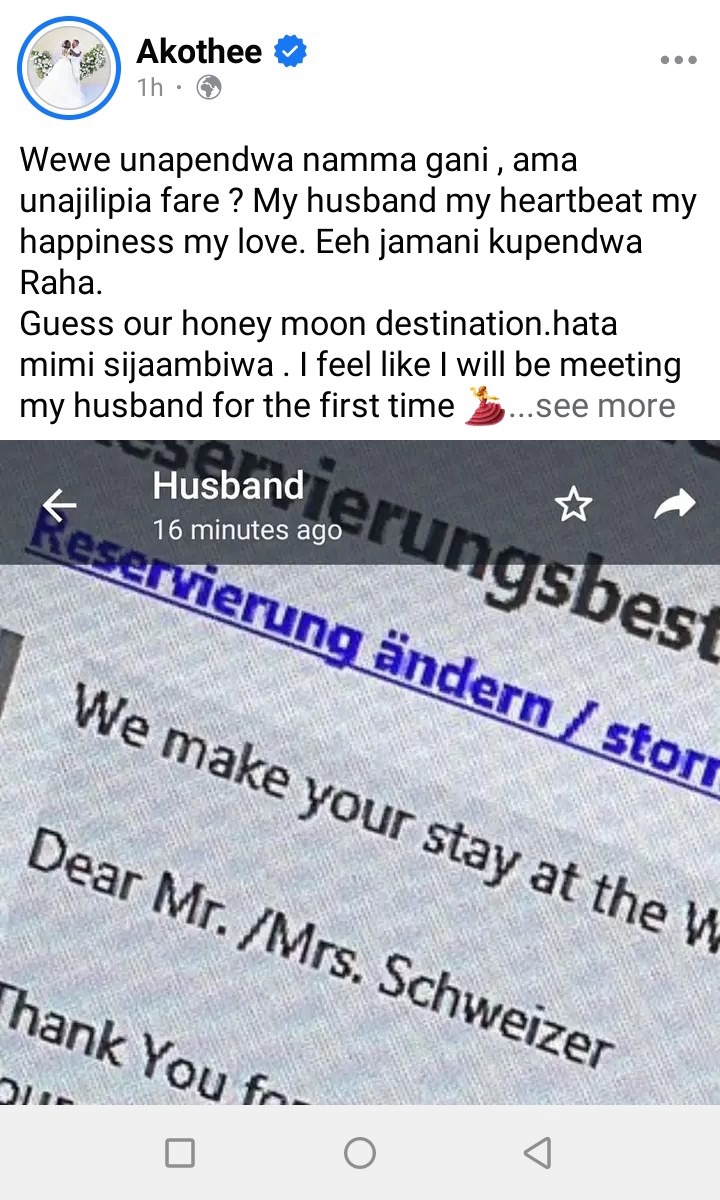 Content created and supplied by: WagsJ (via Opera
News )