Comedian Victor Naman today was among visitors who visited the famous Yesu Wa Tongaren who is trending in different social media platforms.
During his visit for the first time Victor Naman was excited to meet Yesu Wa Tongaren. During his time of speech Victor Naman told Yesu Wa Tongaren not to forget him since he should give him direct ticket to heaven. Below is a YouTube link video of five minutes with full evidence.
Furthermore, Victor Naman gifted Yesu Wa Tongaren five breads, three packets of milk, a bag of tea leaves, floor, cooking oil and different prices. Yesu Wa Tongaren didn't hide his joy since he thanked so much comedian Victor Naman for coming to support him.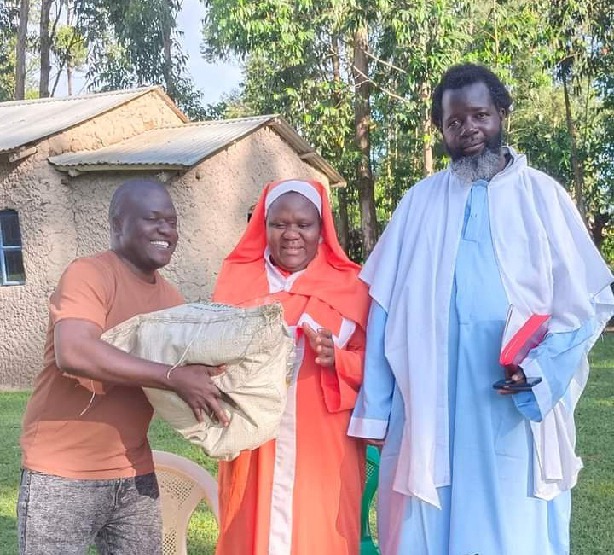 Yesu Wa Tongaren also told Victor Naman to tell other comedians to come and visit him so that he can get more gifts from visitors. What can you share with Yesu Wa Tongaren concerning his story. Kindly share your thoughts in comment section.
Content created and supplied by: Raynewsroom (via Opera
News )