Few weeks ago legendary musician Cornel Mustafa was trending this comes after he was spotted at a construction site doing a job. But Mustafa defended himself by saying that he was working in order to raise money for treatment towards his ailing mother.
Today Mungai Eve who is one of celebrated online content creator showed off Mustafa new shop located at Nairobi. Through his YouTube channel Mungai Eve has uploaded Mustafa shop which he sells t-shirts and brand new sneakers. According to Mustafa is that most of people look at him whenever he is insider his shop and wonder what he is doing despite he was one of big artist in Kenya.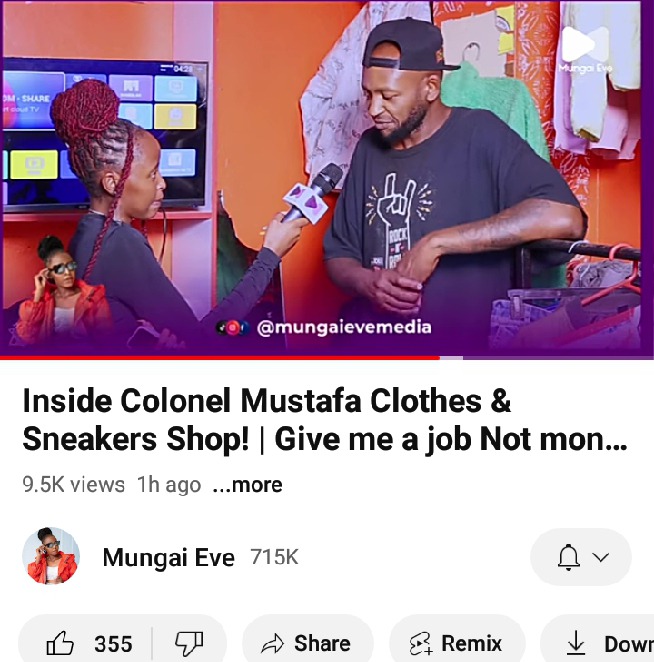 But Mustafa said that he is not afraid of what he is doing this is because he is proud of whom he is and life has got challenges and one day he will over come them. He also, said that most of people have promised to give him a job something which he really waiting and he will do it with all his heart.
Below is a YouTube link video with full evidence.
Content created and supplied by: Raynewsroom (via Opera
News )