There has been a lot of discussion surrounding Mackenzi's involvement in the discovery of numerous dead bodies in Shakahola. I find it incredibly hard to believe what transpired in Shakahola. NTV filmed a documentary that explores the events in Shakahola, based on testimonies from various individuals.
According to reports, it appears that everything began when Mackenzi was summoned to a church in Mombasa. Upon his return, he possessed extraordinary abilities to persuade people to fast until their death. Allegedly, his father was the first person to pass away immediately after Mackenzi's return, and the circumstances surrounding his father's death remain unexplained.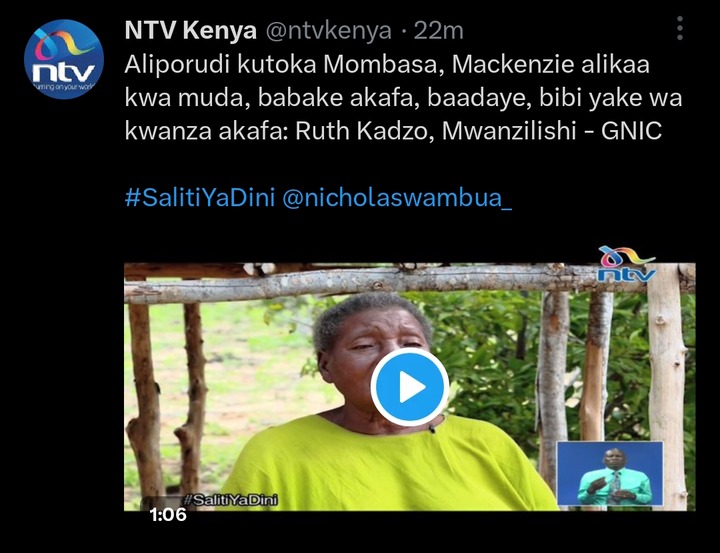 A few days later, Mackenzi's first wife was the second person to die. This situation has puzzled people, as they had always suspected something suspicious was going on. The most conflicting thing is whether Mackenzi will be set free now that what could have been used as a major evidence against him is now backfiring.
Content created and supplied by: Kadiva (via Opera
News )