Samidoh's US music promoter Bernice Saroni went ahead to defend herself against the claims that she was influencing Edday to be a single mum like her. 
She went ahead to reveal that she was very ready to ensure that her marriage would work. She also went ahead to sign a marriage certificate and also did a traditional wedding. However, things happened and she still has to leave the marriage.
A netizen has alleged that, If Edday decides to be single, nobody will judge her, whether advised or whatever, that woman have seen enough.
Nobody enjoys staying single. It is not life fulfilling. Work out for another union if the first one breaks up.
May God bless all ladies who tried everything for their relationship to work but all ended in vain.
Conformity disease is actually worse than cancer. Loveless marriage is a death sentence. Live your your life without explaining.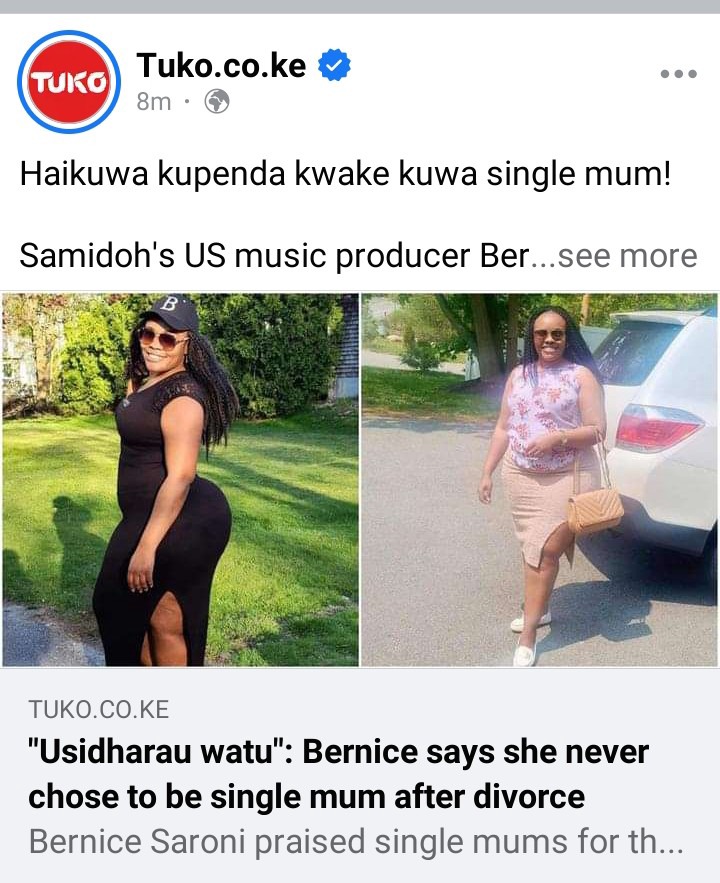 Content created and supplied by: May254 (via Opera
News )