Geoffrey Mwangi, aka Kianangi, the yet-to-be-found King of Kikuyu comedy, is well-known to many Kenyans, especially those who are from the Mt. Kenya region. Kianangi was a top vernacular entertainer with a remarkable sense of humor before his enigmatic disappearance in the year 2017.
The sad tale behind his abduction started back in September 2017, when the King of Kikuyu Comedy was traveling to Thika in Kiambu County to pick up his mother from the hospital bed.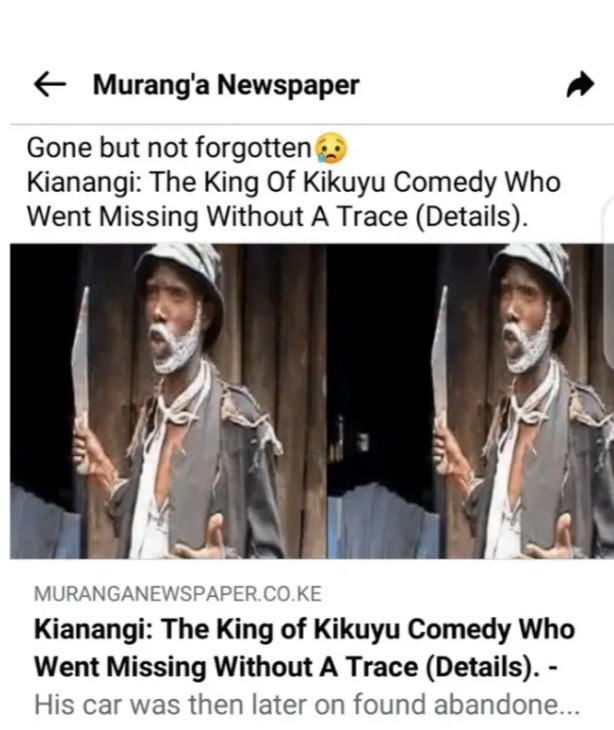 Top vernacular comedian reportedly went to Thika but was unexpectedly kidnapped by unidentified individuals. This was brought to the attention of the general public after his automobile was discovered in Membley, where the suspected kidnappers had left it.
When Kianangi's inexplicable disappearance was discovered, Kasarani Police Station was notified. However, it appears that their efforts were in futile as he has not been located as of yet.
Personally, I pray and hope that God will reach out his mighty hand of healing to the Geoffrey Mwangi family who have been living with memories ever since, just hoping that Geoffrey Mwangi may one day find his way home.
Content created and supplied by: Deathrow (via Opera
News )